The restoration industry is one of the oldest and largest industries in business. Currently, the restoration industry has been prospering to new heights. The factors that have mainly attributed to this surge in demand are the worsening weather conditions, the influx of wildfires, floods, and lastly the infrastructure. Disasters are unanticipated and can happen at any moment, but one thing is certain that disasters will continue to happen. For instance, the hurricane damage in 2019 cost for mitigation and repairs was over $3.9 billion. Thus, businesses that provide services in the restoration industry are vital and also very recession-proof.
Among the leading players in the restoration industry is Best Option Restoration, or BOR, the major disruptor of the restoration industry. It is one of the constant innovators in the business. The restoration business model has been stale for years and companies seem to be stuck with the same age-old services and offerings. Nick-Anthony Zamucen (CEO and Founder) was tired of the age-old approach and wanted to reinvent the restoration landscape. With BOR he introduced advanced thermal technologies, a proprietary software system, and new marketing strategies, to have more of a partnership approach. Having a tech background Nick himself helped build out the new software system. Consequently, it became the greatest sales and marketing platform to hit the restoration industry in 50 years. "With BOR, you're not just a 'man with a fan in a van', you're a hi-tech expert in restoration and teamed up with a crew of business experts to nourish your growth," asserts Nick.
---
Team of Experts
Best Option Restoration (BOR) is committed to helping people after a disaster. The skilled team at BOR has the knowledge and equipment necessary to renovate the home to its 'pre-loss' condition. BOR deals with Water, Fire, Mold, and Content Cleaning. To deal with such disastrous situations the team is trained, by the best in the industry and follows all IICRC s500 standards. Nick adds, "We require all of our technicians to be trained, certified, and insured so our valuable customers can breathe easy once we arrive on the scene. They've gone through enough, let's go in there and end their day better than it started."
The company has been a true game-changer in the restoration industry. Recognizing the potential of BOR, the company has an extensive franchise presence across the country. Nick noticed a huge gap in the franchised restoration industry and with BOR he has fixed it.
---
Revolutionizing the Industry
BOR is Nick's fourth franchised company. Nick-Anthony Zamucen is an expert in the franchise industry. He is passionate about innovations and thus keeps working on revolutionizing the traditional industry. "One of the greatest enjoyments of business is interrupting the 'status quo' in set industries," explained Nick. As a result, he has been all over the board in the journey. Over the past 15 years, he has established a Pizzeria Chain franchise, a home care franchise, a bio-recovery franchise, and BOR. All these ventures have been turned into separate successful international brands.
After the success of the first two franchised companies, Nick sold them to Private Equity firms who have since sold them off and are still thriving today. He still owns the world's largest and most recognizable franchised crime and trauma scene cleaning company, Bio-One Inc., with hundreds of locations nationwide. However, the operations are headed by the management team today. This has been Nick's business approach. After discovering the gap in the industry, he strives to innovate the space, and once the company is thriving, Nick ventures into another business adventure. He entered the restoration space four years ago with the same idea and his company BOR now is dominating the restoration industry.
---
Franchise vs. Traditional Business
Nick believes that buying a franchise is a favorable approach as compared to starting a new private "solo" venture. While explaining the advantages of the franchise over the traditional start-up business, he said that the timeline of success and education curve has been greatly shortened with a franchise. "You don't have to wear every hat and figure out every detail by yourself. When you buy a franchise, you are buying into a success strategy, a road map, and a proven game plan," Nick explains.  One should never feel alone in a franchise system; there is always a team to support, proven entrepreneurial skills, and advice for trying times. That's the way they operate at BOR because Nick demands it.
---
Helping Franchisee Thrive
It is BOR's goal to ensure that every franchisee succeeds and to build a strong, thriving community of happy franchise owners. As the company is comprised of a highly trained and skillful management team, it offers only the best support and training to its franchisees. The franchise owners are trained not only in sales, marketing, and operations but also taught streamlined entrepreneurial skills of successful business ownership. The franchise owners will also receive:
On-going training via live webinars, conference calls, and online programs
Marketing and operational support
Custom-built technology to manage the business, schedule jobs, and conduct customer billing
BOR shows people how to not only own a franchised business but one that scales and can be exited in the future for a high multiple asking price. The focus is not only on the business but the true success of the franchise and life fulfillment. Nick asserts that the franchise business is an investment of money, time, and resources. He adds, "We teach life skills and business ownership. There is no one size fits all plan for everything, because everyone is uniquely different and needs different things."
Best Option Restoration has thrived over the last several years. They have not only achieved their goals but have exceeded them by over 200%. "With the amount of people wanting to get into a business for themselves and help others, we have had a banner year," happily asserts Nick.
---
Enjoying the Challenges
The pandemic has economically affected various industries. However, the restoration space being recession-proof, BOR has had a tremendous year. "This is fun and business is challenging, but how fun would it be if it were easy? I live to win and compete. I don't live my life aiming for the second prize. It's first or nothing…that's what keeps me motivated," Nick states enthusiastically.
Though the pandemic has put forth several challenges, it has also benefitted the BOR franchisees with many new opportunities. Looking forward to the coming years, Nick will continue to innovate and is excited about new projects. He is optimistic that new rollouts will also turn out to be a game-changer in the industry. Nick concludes "Let's just say our competitors will be asking themselves-why didn't I think of that?"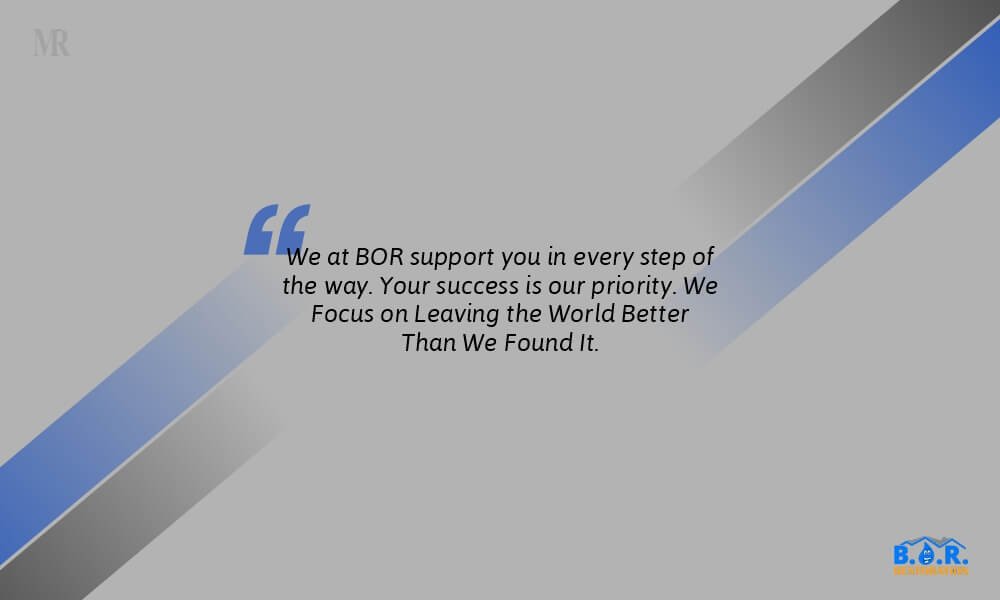 ---
Read Full Issue: The 10 Leaders Transforming Franchise Business 2020