The increasing need of a positive web presence for companies is being further intensified by the COVID-19 pandemic. As the world is opting to go digital due to impositions such as lockdowns and social distancing, online marketing is thriving and gaining ground over traditional marketing. From startups to well-established businesses, online marketing is turning out to be a necessity. Presently, there are numerous companies providing online marketing solutions to help businesses, however, NetReputation is distinguishing itself from its peers with its online reputation management solutions.
The Sarasota, Florida-based company was established in 2011, with an aim to solve the most complex internet reputation problems faced by millions of consumers and businesses every year. It is a bootstrapped company that works without any PE or venture capital firm and is the Fastest Growing Reputation Management Firm in 2019 & 2020 according to INC.500. Over the past decade, the company has been serving its clients with best-in-class reputation management services and solutions.
Understanding the clients' needs
NetReputation is on a mission to assist individuals and businesses. The company provides a diverse portfolio of online marketing solutions. It provides online reputation management solutions such as Search Result Removal for removing negative Google results permanently, Suppression for pushing down the negative results, Protection for strengthening positive results, and Reputation Monitoring to monitor online reputation and receive alerts when issues arise.
Alongside, the company assists businesses with SEO and Local SEO services.  It provides several PR service such as Research & Strategy, Media Planning and Outreach, Content Creation, Paid Media Management, Press Release Distribution, Social and Digital Media Collaboration, Thought Leadership Promotion, etc. Moreover, it also provides powerful brand management services for small businesses to grow. NetReputation provides these services by understanding each of its clients' individual needs.
An Angel Investor and Adept Entrepreneur
Adam Petrilli, the Founder and CEO at NetReputation, is at the helm of the company's operations. He has a proven track record in positioning companies for long-term growth and generating enterprise value as an angel investor. He is proficient at creating and facilitating enterprise-level planning and decision making, forming mutually beneficial partnerships, and positioning products and services in alignment with customer needs and market requirements.
Being the founder and CEO of NetReputation, his roles and responsibilities within the organization are deeply rooted. He believes that good leadership mixed with a trusted team is the only recipe for success. Throughout the company's daily meetings, he emphasizes on improving the organization's overall performance as well as assisting the individuals who help it grow. "Education and continuous learning is a frequent topic of conversation between departments as we feel synergy is the best way to succeed in this ever-changing online world we work in," he added.
Meeting the Excessive Demands with Unparalleled Quality
Being a small business with 11-50 employees, NetReputation has confronted several challenges over the years. At one point in time, the team was handling an overwhelming number of clients every month. To meet the excessive demands while not sacrificing the quality of work, it needed to expand fast. Coping with this, the company hired and trained new employees and relocated into its new office space in Historical Kress within a few months.
NetReputation managed to overcome and alleviate the pressure of its employees without compromising on its service quality throughout the process. The company takes pride in providing first-class customer service, dedicating its time, care, and attention to understand every one of its client's PR issues despite the challenges. Due to this unparalleled service, the company has grown into a credible reputation agency that has served over 10,000 satisfied individuals and businesses.
Leveraging Experience to thrive during the Crisis
Alongside the aforementioned challenges, combating the unprecedented situation caused by the pandemic was also crucial for NetReputation. With crisis management being one of the different reputation management niches it works within, the company was thoroughly prepared to tackle the challenge. "If anything has taught us to be prepared for the tremendous economic downturn is it that being proactive and installing preventive measure for your business/self is imperative for the long-term," asserts Adam.
NetReputation's years of experience in handling the crisis situations has resulted in increased revenue, as the company doubled its staff and upgraded to a newer, much larger office space in the heart of Downtown Sarasota, Florida. Furthermore, although most of its client interactions were over the phone, the entire team was used to meeting in-house and working on client projects together.
However, considering the pandemic situation, the company quickly integrated a remote work system and COVID-19 precautionary measures to ensure the health and safety of its employees. Moreover, throughout the pandemic, the company noticed new opportunities where it can deliver and is currently creating new solutions to implement. These new solutions are expected to be announced soon.
Enhancing the Reliability of Reputation Management
NetReputation realizes that handing over the primary responsibility of managing the online reputation is not an easy step for businesses. Moreover, PR industry's bad reputation of dishonesty and false promises further make the decision more difficult. Understanding the scenario, NetReputation plans to change the narrative by ensuring their client receives reliable and sound solutions to make a well-informed decision. The company currently has a significant focus on its recently opened London office and is in the process of relocating its HQ office in Sarasota to a historic location in Downtown Sarasota.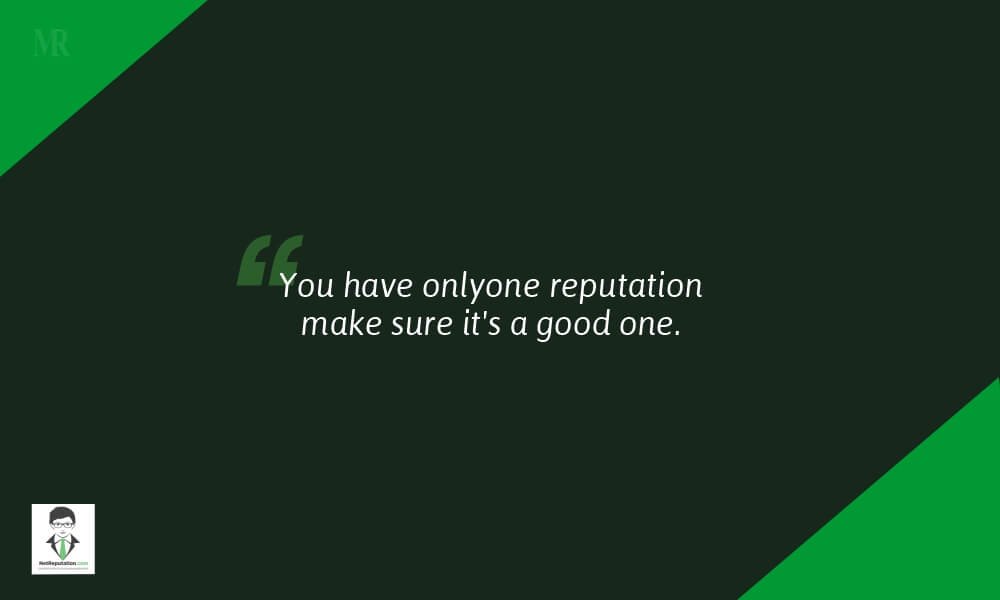 Watch Here:- NetReputation.com | Who We Are