The modern healthcare landscape is shifting towards a more digitized, consumer-focused, and globalized direction. Today, consumers have grown accustomed to interacting with digital platforms on a daily basis and therefore expect the same high-tech services in healthcare too. Additionally, the advances in medical technology have resulted in more pleasant patient experiences and less expensive treatment prices, and an influx of day-case facilities competing in the market. Along with this, the tech wave is creating innovative tools that improve outcomes and processes. However, adapting and utilizing these novel tools is not easy for healthcare providers.
To overcome this challenge, Medbelle is offering the first digital healthcare hospital platform that is user-friendly, cost-effective, and ensures it is easy for providers to navigate the patient's treatment journey in order to deliver customized care.
Exceptional Co-founding Duo of Medbelle
In spite of the advancements in medical technology, there has been a huge gap in the services offered by healthcare providers. The lack of digitalization and consumer-focus in healthcare were the key reasons why Daniel Kolb (Co-founder & Managing Director) and Leander De Laporte (Co-founder) established Medbelle together in 2016. In the initial days, the co-founders worked as a team of two: Daniel built the provider network while Leander called the patients and wrote the code himself. Today, Daniel and Leander are passionately focused on building and supporting a strong team that is working to achieve the vision of the company as quickly as possible.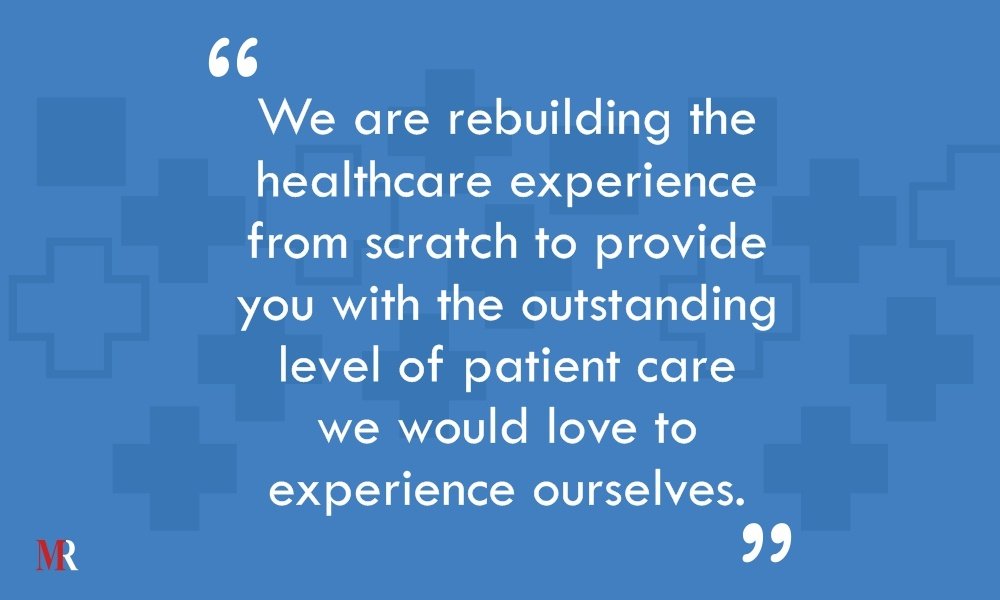 The Dream Team at Medbelle
Under the guidance and mentorship of Daniel and Leander, the team at Medbelle is currently working on strategic and organizational projects along with taking key steps to strengthen their network that has vastly grown. The dynamic duo and their skilled team are rebuilding the healthcare experience from scratch to provide clients with the outstanding level of patient care that they would like to experience themselves. With the first digital hospital platform, a patient can enjoy a smooth, pleasant journey while allowing the doctors and surgeons to focus on providing them with outstanding medical and surgical care. Even though the team at Medbelle has grown, the co-founding duo is very much involved in making critical operational decisions and examining their outcomes closely.
What makes Medbelle Remarkable?
At Medbelle, the team strives to create a world in which all patients can navigate their treatment journey digitally and receive personalized care at the click of a button. The company is very much aligned on a quadruple aim of enhancing patient experiences, improving overall population health, reducing costs, and improving the work-life balance of healthcare providers. The unique qualities that make Medbelle the best medical provider in the UK are as follows.
The Medbelle Family: The brightest minds in the industry are united on this platform and they have an insatiable passion for building the best possible patient experiences. The team is comprised of healthcare professionals, engineers, and entrepreneurs that are striving to bring healthcare into the 21st
Rethinking Healthcare Technology: Currently, healthcare is dominated by an array of out-dated systems and processes that focus on the provider rather than the patient. Re-thinking the patient journey from scratch helps Medbelle build an entirely new platform that provides an easy-to-use, integrated experience for both patients and providers.
Patient Care and Medical Quality: The core of Medbelle can be summarised by its relationship with its patients. Patients are considered the highest priority. This focus helps establish and provide an experience that people love whilst ensuring that they receive the highest quality medical care.
Overcoming Healthcare Challenges by Offering Unique Services
Medbelle closely works with the UK's most experienced surgeons to provide high-quality procedures and personal guidance. As the first digital hospital, it builds the technology that enables outstanding patient care from start to finish, thereby leading to more pleasant, more transparent, and more efficient patients' journeys.
The Medbelle team ensures each patient receives a seamless healthcare experience with a unique personal touch all whilst reducing the cost. The impactful digital healthcare platform allows hospitals and specialists to stay focused on their expertise and treat patients to increase their utilization, even in an increasingly competitive environment. Medbelle essentially takes care of building the technology, the personalized care processes, and ensuring the quality of "Excellence Network". The aforementioned tasks are attained by successfully cultivating a perfect mix of providers, including both overnight and day-case facilities, to provide the best possible treatment for any patient.
Currently, Medbelle is focused on growing and helping even more patients. Its latest developments include building & launching its "Excellence Network" for orthopaedic surgery. Impressively, many market players have already shown interest in this program.
Taking a Closer Look at the Future of the Healthcare Industry
According to Leander, the future healthcare industry will focus on digital patient experiences and value-based care, including better incentivisation of prevention and quality outcomes, while hospitals unbundle into specialized treatment centers.