Previously, organizations struggled to understand the difference between a researcher and an attacker. Cybersecurity was considered as a taboo for the organizations. However, today the organizations have started investing in security by understanding the importance and purpose of cybersecurity. The mainstream media has largely contributed to ensuring the public awareness of potential threats and the way to address them. With a goal to work with the vendor to fix the issues and then collaborate to ensure the public is aware of potential threats, IOActive is emerging with a technique to address these threats. Jennifer Steffens is the hardworking and resourceful women leader of the company set out on a goal of inspiring younger generations or an older generation. Jennifer has been a part of the company for more than a decade now and has witnessed the industry trends closely. She further asserts, "If you look at the automotive industry, we had been doing work in automotive security research for years. But it took one video going viral and the talks that came from it to wake folks up and actually be empowered to do something about cybersecurity."
IOActive is a security consultancy with expertise in hardware, software and wetware assessments. Driven by uncompromising integrity, fierce passion, and relentless creativity, IOActive has been helping to secure the world since 1998. Its unique "attacker's perspective" is trusted by the Global 1000 to tackle some of their most complex security challenges. Understanding that the most dangerous threats—and the most innovative ideas—can emerge from anywhere, IOActive has established offices and research labs around the world and supports a globally diverse team in over 30 countries.
Spearhead Of the Global Business Operations
Earlier in her career, Jennifer has held leadership positions at many ground-breaking companies such as NFR Security and Sourcefire. As the former director of Sourcefire, she helped the company to grow from $250K to a $35M+ run rate in four years. Prior to joining IOActive, Jennifer came to Seattle to help start-up GraniteEdge reinvent itself. While there, she led initiatives to restructure the company and developed a product strategy that ultimately led to a successful acquisition.
Today, Jennifer spearheads all aspects of IOActives's global business operations and drives the company's strategic vision. Recognized as one of the top leaders in information security, Jennifer is an active member of the Executive Women's Forum, the Information Security Systems Association, and the Open Web Application Security Project. She serves as a judge for the TechTrailblazers and DUO Women in Security awards and is a frequent speaker at events around the world. To help promote diversity within her own industry, Jennifer founded and hosts IOActive's "Women, Wisdom & Wine" networking events in major cities across the globe, in tandem with leading industry events and conferences.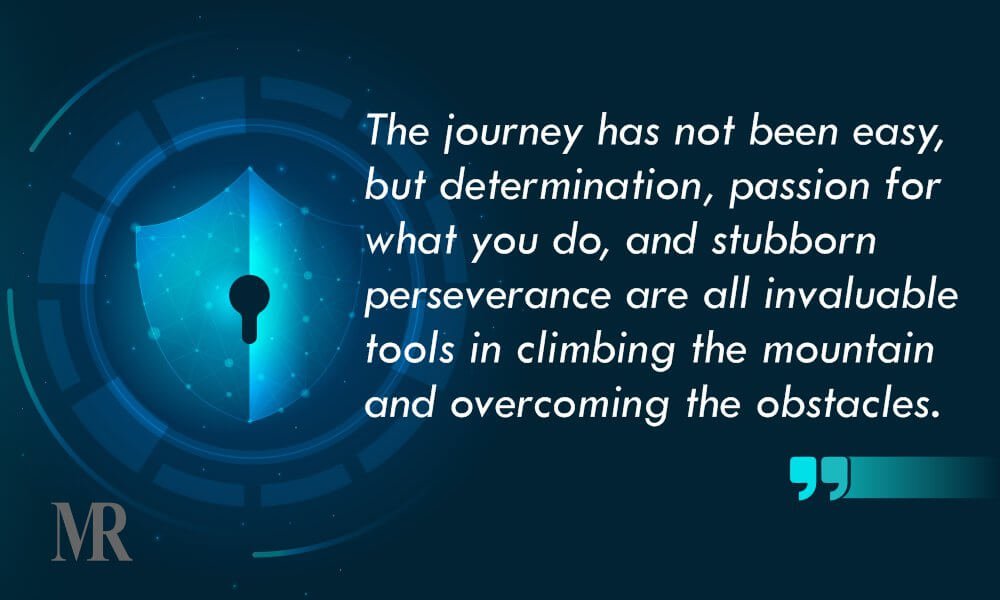 Jennifer closely examines the running and growing of the tech company in a highly competitive fast-moving space that directly impacts the safety and security of real people, products and systems. She has been very passionate about her work. She believes that no other career could be as exhilarating and rewarding at the same time.
Advice from the Expert
Jennifer brings a wealth of industry and business experience to the company, having been an early member of several successful start-ups. She shares her valuable wisdom with the emerging security leaders.
Trust your instincts and challenge the status quo. You've likely challenged it plenty to get where you are, so don't ever stop.
Build and maintain a trusted network of people who share your values and can be called on comfortably and liberally, especially in areas that might not be your particular strengths.
Never stop learning. Confidence is a tool that will always prove invaluable to female executives and confidence is rooted in knowledge. Tech is constantly changing so we must be continuously learning and adapting.
Do something you truly love. If you're passionate about what you're doing and your mission, it makes everything else so much easier to achieve.
Embracing a Culture of Diversity and Learning
Jennifer believes that the team makes a difference in the lives of the clients. The work culture has a great impact on employee performance. Hence, the team at IOActive strives to create a culture that challenges the status quo to create an environment where everyone can thrive and grow. Training, team events, flexible work hours and locations, supporting research interests are just a few of the ways through which the company brings together and empowers a team from every lifestyle.
Making the World a Safer and More Secure Place
The company's mission is to make the world a safer and more secure place. It is the core value for every employee too, from researcher to client work to community involvement. In addition, it unifies IOActive's global team into an elite force with integrity, fierce passion, and relentless creativity, which does not suffice to "push the envelope" or "think outside the box".  According to Jennifer, "We the team of IOActive, shred the envelope, crush the box, and we have fun doing it."