In an exclusive chat with Mirror Review, James Phipps, the President of BeCloud, LLC shares his journey of becoming a leader. Speaking about leadership, the IT veteran recalls his days in the Airforce and says, "Our leaders seemed to genuinely care about the team's well-being by aggressively addressing any personal, professional and/or team's dynamic challenges. This allowed the team to accomplish goals with spectacular success."
In the following excerpts, James shares his views, experiences, strategies, and most importantly, his advice for the aspiring entrepreneurs.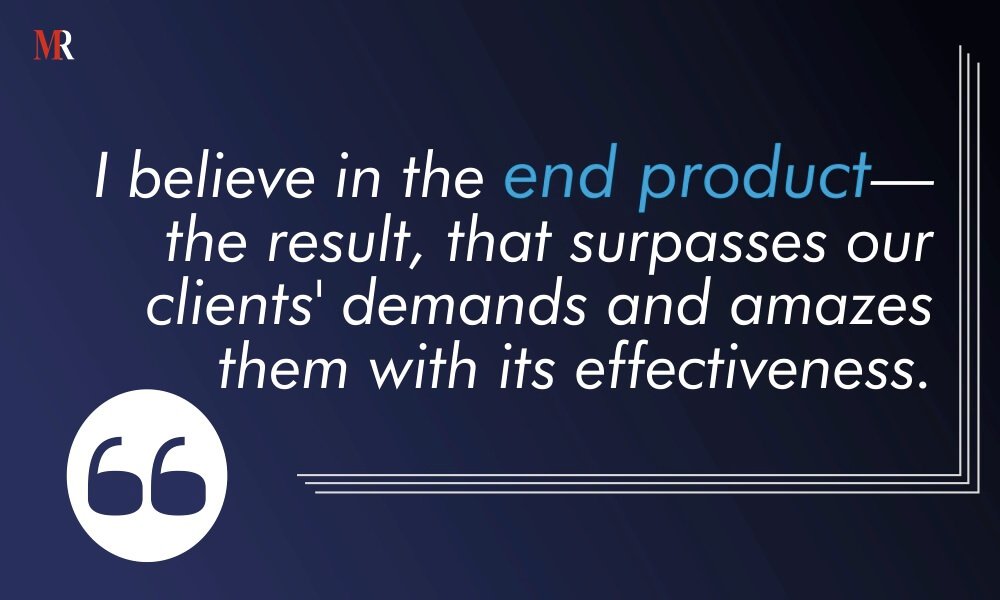 A great leader should be empathetic, honest, and lead by example
What is your past experience of working with leaders?
Not everyone is fortunate enough to work under great leaders. In my past professional life, I have had seen a couple of poor leaders who were inefficient to handle the key business issues. I have seen them failing due to their overreactions to an employee, issue, or situation. Despite demotivating myself, I've learned as much from the incompetent leaders as I did from the great ones. Overreactions or inflating the balloon of a problem can only make a person look like a fool or an amateur who gets angry every now and then. I think, no matter what the circumstances are, leaders should not lose their calm as it clearly indicates their inability to manage workloads.
A great leader should be empathetic, honest, and lead by example. I believe that modern leaders should at least possess the knowledge on topics and customers' issues so that they can effectively know when to take corrective actions. Therefore, to overcome such challenges, I follow a path of multidisciplinary functioning and continuous learning to grasp as much as possible. I also keep consistent contact with the technical team to take preemptive actions to aggressively accomplish customer goals.
Similarly, we put in extra hours that are not always billable and genuinely enjoy our work and strive to never let a team member or esteemed client down.
Advancing Advanced Technologies for Clients' Digital Transformation
Tell us something about your team? What is the importance of a team for a leader?
We have a team culture with outstanding work ethics and an earnest desire to constantly improve and learn. Our team's consistent efforts towards assisting clients has made BeCloud a premium IT management firm. Presently, BeCloud is a home to versatile employees, partners, and associates that are completely focused on making digital transformation for a future proof world. We implement advances in IoT, Cloud and workflow automation that are essential for clients' digital transformation in the form of game-changing results. When you want results instead of excuses, call BeCloud for technology management and let our team provide the best results to your organization.
Helping Clients with Unorthodox Strategies
How will you define BeCloud?
At BeCloud, innovation starts with the targeted utilization of technology to improve business results. We greatly emphasis on providing a strong value proposition to our clients by enabling digital transformation through workflow scripting, proactive support, offensive cyber security, and DevOps. Sometimes, our customers need a custom solution that is agile and responsive to business requirements. In such scenarios, our IT consultants will listen to their needs and draft a solution that will meet their budget, compliance, and workflow requirements.
We have adopted an offensive or aggressive approach to solving problems rather than the conventional reactive approach. With our unorthodox strategies, clients have witnessed remarkable improvements in terms of profits and digital transformation. We turn technology investments from cost centers into profit machines. Thus, we are changing the world, one client at a time.
Offering Enhanced Services to Big as well as Small Businesses
What is that one unique quality that differentiates BeCloud from its competitors?
With our dynamic and aggressive approach to solving clients' issues, we have added multiple improvements in our offerings which greatly helped us to gratify the innate needs of customers. BeCloud is the first company headquartered in Mississippi to achieve standard partner level with AWS. We are also assisting companies—big and small in migrating from CAPEX to OPEX technology investments.
Through its managed services options, we are successfully helping companies to maximize the profitability of technology investments. Simultaneously pushing clients' profits to all-time highs, we are aiming to expand our Managed Services, Cloud, and Security Services. As an add-on to these services, automation has always given a competitive advantage to us. Due to automation, we are able to spend more time with our customers, understanding the various business models, needs, and concerns instead of putting out fires in a reactive way.
Advice that Focuses on Being a Practitioner of Excellence
What's your advice to the young leaders?
Dream big! Figure out ways to express your vision with enthusiasm so that your team members can understand and buy into the overall mission. With a willingness to be successful, it is important to invest your time, efforts, knowledge, and enthusiasm.
The motivation to grow, strive hard to become a better version of yourself, and fight to change the situation—which is a choice in itself—better than how you fought yesterday is an ongoing battle. Don't overly focus on becoming a leader, rather try to become a person who works for a purpose that is wise, focused, and determined to assist the customers while positively empowering the team.