As the world moves towards increased digitalization, fraud in the financial sector is also increasing. Cybercriminals have a comprehensive range of tools at their disposal to obtain customer information. Countless breaches have exposed the confidential and private information of some 143 million U.S. consumers to hackers and other nefarious users. And everyday, there seems to be another one. IdentityMind was founded in 2013 to help companies protect their customers and themselves from financial crime. Its goal is to restore integrity to the digital world through a digital identity platform designed to reduce online risk and increase compliance efficiency.
Preventing Financial Crime
Credit bureaus, and the static data they use, cannot stop cybercriminals. In contrast, IdentityMind provides a new breed of risk management and compliance platform to the financial ecosystem, including banks, payment processors and gateways, payment service providers (PSP/ISO/MSP, IPSP), and online merchants. The IdentityMind platform continuously creates, validates, and risk scores digital identities to help reduce risk and improve compliance throughout the customer lifecycle. It securely tracks the entities involved in each transaction like consumers, merchants, cardholders, payment wallets, alternative payment methods to build payment reputations. It also enables companies to recognize and decrease prospective fraud, assess merchant account applications, onboard accounts, and helps with identity verification services and protection against potential money laundering. The IdentityMind platform not only reduces fraud but also improves AML, sanctions screening, and KYC compliance efforts.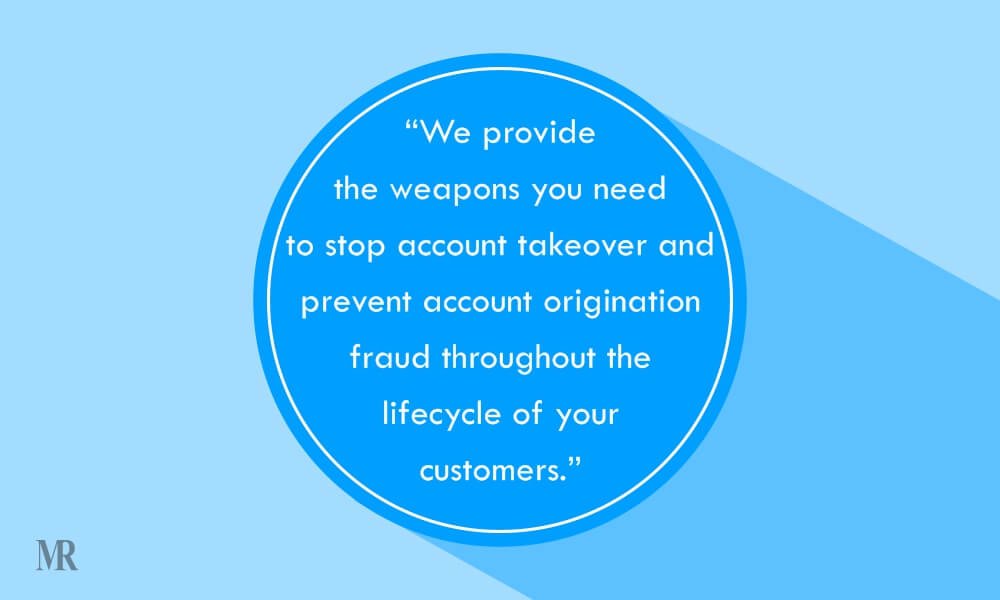 A Veteran Leader Working Towards Bringing a Secure Revolution in the Digital World
Garrett Gafke, the Chairman and CEO of IdentityMind, has a proven track record of establishing and growing technology companies. He has completed five M&A transactions, and two successful IPO's. He is an active angel investor and Board Member of early-stage companies around Silicon Valley. He is a successful entrepreneur and Fortune 500 Executive, blending early-stage action with public company knowledge. These experiences guide Garrett to give his best as the CEO of IdentityMind. For Mr. Gafke, the most challenging thing is to forge his route and lead the company. Garrett shares, "To bring a company's goals into reality, one needs to sell the vision and provide the guidance that helps the team leaders to execute the vision." This process drives the product, support, sales, marketing, and everything else.
Ahead Through Innovation
Bad actors are always looking at new ways to infiltrate the financial system through account take over, fraud rings and a variety of techniques that involve engineering new or subverting existing identities.
What puts the IdentityMind platform ahead of the competition is its patented eDNA technology and machine learning that allows the platform to create, maintain and provide a highly accurate risk assessment of the entities on the other end of the transaction, and to ultimately determine whether a company should trust that entity. Behind the scenes is a partner ecosystem that allows for comprehensive identity proofing around the world without the need to integrate with multiple data providers. With over 300 million trusted digital identities, IdentityMind provides a network where encrypted identity assets can be securely shared to get a faster and broader view of the risk that an entity poses.
IdentityMind is proud to have been mentioned in Gartner Group's 'Hype Cycle for Identity and Access Management, 2018' and 'Hype Cycle for Digital Banking, 2018', Aite Group's 'The AML of Tomorrow: Here', 'IDC Innovators: Identity Proofing Solutions to Prevent New Account Fraud and Enhance KYC Compliance, 2018' and Forrester's 'Vendor Landscape: Anti-Money Laundering Solutions', among other publications.