In a conversation with Mirror Review, Florian Altmann, the CPO of INSITE IT GmbH explains what it takes to establish a company in a highly challenging construction engineering industry. Florian, Thomas Roithmeier, and Andreas Simader Co-founded INSITE IT in 2012 to provide software solutions for material tracking and construction site management for large construction sites.
Florian shares his personal thoughts about the industry, and his success story in the following excerpts.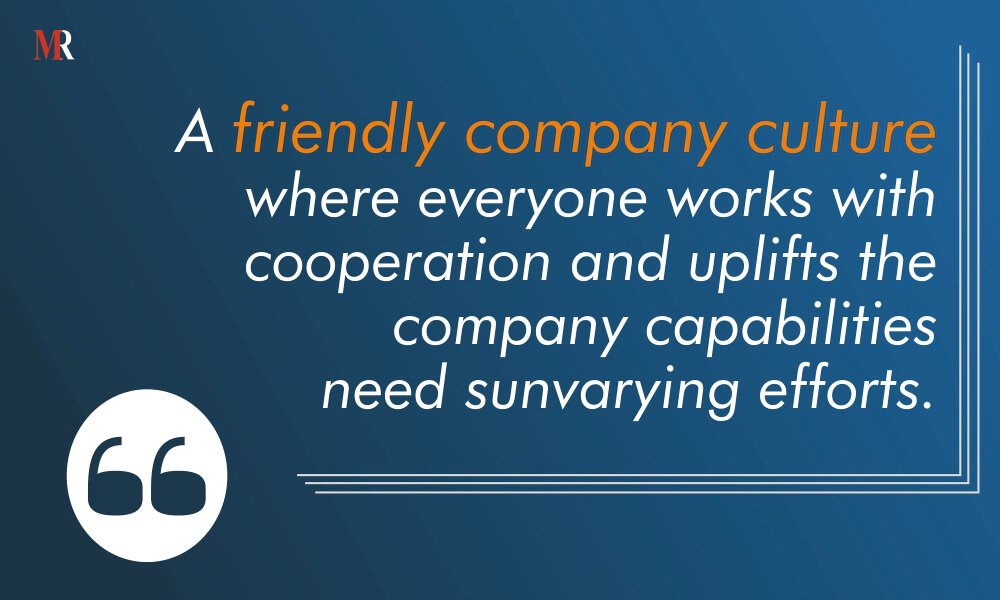 A Good Leader is Reliable and Focused, Even during Tough Times
Who is your ideal leader and what are the qualities of an ideal leader?
If I have to name one, it would probably be Satya Nadella from Microsoft. He seems to be humble but is very inspiring and knowledgeable. The changes he was able to implement on a large ship like Microsoft in the last few years, simply seemed impossible earlier. I think, as a leader, he has saved his company from sinking. He has steered the failing strategy of Microsoft Mobile to the rising segments like cloud computing and augmented reality.
In my opinion, a good leader is reliable and focused, even during tough times. If your team likes to be around you and you are able to bring out the best in everyone, I think you are on a good track as a leader.
Developing a Cooperative Team Focused on Results
As a leader, what are the challenges you have to face and how did you conquer them?
The challenge for me is to develop a cooperative team which focuses on results and where team members feel like they are contributing directly towards customer results. If conflicts occur, they should be seen as a chance to create new ideas and solutions. As we are still a pretty small company, we interact daily with our employees, eat lunch together or have discussion over a cup of coffee. Some of our team members as well as our C-level know each other since high school. That's why there is a well-founded basis for discussions and a lot of trust amongst the team of INSITE IT.
A Gathering of Like-Minded People, Promoting Timely Decisions
Tell us something about your team? What is the importance of a team for a leader?
Our dedicated team exactly knows the needs of our customers. Without them, we would never be able to develop great solutions for our clients. Improving ease-of-use, performance, consistency, and functionality based on user feedback is a continuous endeavor at INSITE IT. As many of us have worked on construction sites, we know the needs and onsite processes and exactly understand how to design the software for it.
As the board members and most of the team members are long-term friends from school, we have an open atmosphere which helps us in quick decision-making. The key responsibilities are strictly divided between the board members and therefore, long-term strategic goals are set within the team and every business unit works hard to reach them.
Eliminating Traditional Processes with Advanced Insite LMS
How will you define INSITE IT?
Established in 2012, INSITE IT is one of the industry's leading providers of software solutions for material tracking and construction site management, predominantly targeted at large construction sites. We are specialized in project logistics, deviation, and site management on industrial construction projects. We aim to get rid of all the Excel files and paper sheets for our customers and provide a smooth process, where everyone involved can contribute and benefit from. Thus, our entire team works on optimizing the customers' construction projects, save costs, and find professional solutions for processes that are often heavily paper or Excel based.
Our focus has always been simplicity over functionality. With tons of features, a software has to be easy-to-use for the site guys and this is the only measure for our success. Therefore, by building a solid foundation for material, progress, process, and costs – Insite LMS  leads to  better decisions, efficient operations, and successful projects. Compared to the competition, we don't just provide a single module like deviation management and try to sell it, we have created the most comprehensive tool on the market.
Improving Quality of Work while Conserving Environmental Resources
How do you see the future of your venture over the next decade?
We have just reached the tip of the iceberg and there are still numerous projects on this planet which are operated by traditional tools like Excel, e-mail, and paper.
With our know-how, we want our customers to become more successful. In the future, we will definitely become a well-known brand for making lives easier for everyone involved in big construction projects.
Large construction sites are one of the most exciting places to work. Being able to substantially improve efficiency on how these projects are running simply is a big honor for me. As a company, we do not just improve the quality of work for everyone involved, but also ultimately help clients to consume fewer resources that further help in conserving the environment.
Cooperation and Continuous Improvement is the Key to Success
What advice you would like to offer to the aspiring leaders?
I would suggest being open-minded and taking chances whenever you seem to have an interesting choice ahead of you. If you are a young leader, consider it as a privilege and make sure, your team works with you and not against you or against each other. Cooperation and continuous improvement over a certain period of time may seem like boring principles but are more powerful than you think.