In the past decade, the popularity of eCommerce has rapidly increased, resulting in more pressure on the supply chain industry. Today, customers expect the time from placing an order to delivery of the order to be only a few days, a few hours or even less than an hour. To cope up this pressure, new trends are developing in the supply chain market. Use of latest technologies such as Artificial Intelligence (AI), advanced analytics and internet of things (IoT) are being introduced to cut down the expected delivery time.
The supply chain industry is rapidly changing from fulfilling small numbers of large orders of the same products to fulfilling large numbers of small orders consisting of mixed products. Incorporated in 2006, FastFetch is a spinoff of Foxfire Technologies Corporation, a company that creates warehouse management systems. The founders of FastFetch were two professors from Clemson University who had extensive experience in hardware design, software development, artificial intelligence, optimization methods, and logistics.
A Groundbreaking Leader in Supply Chain Industry
John C. (Jack) Peck, President, and CEO of FastFetch manages the daily operations and also generates ideas for innovative products. Many of these ideas are drawn from the research he performed at Clemson University. Jack is a serial entrepreneur, having founded several startup companies, including Foxfire Technologies Corporation in 1987 where he served as Chairman unitl he sold the company in 2007. While at Foxfire he served as architect of real-time shopfloor control and warehouse management systems software.
Jack earned his BS in mathematics, his MS in computer science and his PhD in mathematics/computer science from the University of Southwestern Louisiana. Jack holds 2 US patents, 9 international patents and has two US patents pending. He also holds two patents in speech recognition that enable handicapped workers to operate sewing machines.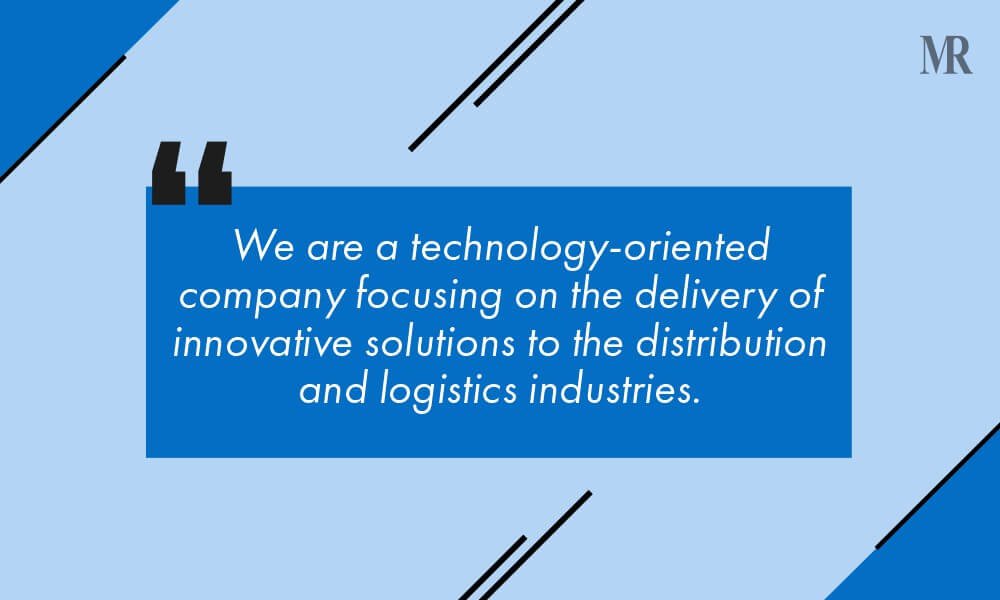 Innovative Solutions
FastFetch's hardware and software products are targeted at fast and accurate order fulfillment and at selection of right-size cartons for packing orders from a large number of carton sizes so that the selected cartons contain minimal wasted space. The order fulfillment products use a combination of voice, light directed and wireless barcode scanning technologies. FastFetch offers different solutions to streamline the supply chain process such as:
Batch-picking Carts

: – Prior to picking, the FastFetch system analyzes the wave (set) of pending orders and decides which orders should be batched together onto carts for picking. The batching process uses artificial AI to minimize the total walking distance to pick the orders and maximize the commonality of products to be picked in the orders.

Put Walls

: – Put walls are intended to reduce walking distance for order fulfillment by picking products in bulk for large numbers of orders and distributing those products into "cubby holes" in a rack of order slots. Put wall technology employs lights on each side of the rack of slots, one side for putting products and the other for packing completed orders .

Dynamic Put Walls

: Using order carts containing shippinig cartons, items are picked from a slotted area of the distribution center (DC). Understanding the 80/20 rule, one would expect about 80% of the high velocity products required for these orders to be picked from the slotted area. Concurrently with this process, the 20% required slow velocity products are picked in bulk into "bulk" carts. The order carts are then digitally transformed into put walls and the producs in the bulk carts are scanned and placed into slots in the put walls using the Put Wall Solution.

Automotive Assembly Line Work Cell Kitting and Sequencing

:- This solution uses the batch cart picking technology to kit products for work cells on the assembly line, but with an additional constraint of having to arrange the orders on the cart in the same sequence as the vehicles coming down the assembly line.

Shipping Cost Optimization

: – The goal of this system is to reduce order shipping costs by selecting cartons with minimal wasted space. Using AI, this system selects an optimal carton size from a large collection of available carton sizes (e.g. 40 or more) and illuminates a segment of LEDs to quickly locate the carton. The sizes of cartons in the large collection is determined using AI to analyze historical order data. The FastFetch cart picking system replenishes consumed cartons from a supply of flat stored cartons and sends VMI data to a carton manufacturer to deliver replacement cartons to the distribution center.
Unique Contribution towards Supply Chain and Logistics
FastFetch Corporation aims to provide flexible, order fulfillment systems to greatly increase worker productivity and packing systems to reduce labor, materials and shipping costs in both large and small size companies. The systems are designed to be scalable and offer DCs of any size an affordable path for dramatically increasing productivity.
FastFetch targets to grow and gain market share and create a globally known brand. In the near future, the company plans to collaborate with other international companies to widen its reach in international markets. FastFetch continues to invest in research and development to offer new products and use latest software and hardware to support the products.
Foreseeing the Supply Chain Industry
Jack believes the rise in the demand of the products and the pressure to deliver products on time will continue to bring changes to the industry. In order to reduce the delivery time of products, companies will open distribution centers closer to their customers. The use of drones will become common in the supply chain industry, especially in high population areas. High population areas will require the creation of large numbers of smaller distribution centers to enable drones to make deliveries. Systems that incorporate affordable, highly efficient solutions and AI optimization will enable human workers to increase their ability to fulfill high numbers of orders in limited time frames.