The start-ups in any field have to go through a storm of challenges to stay alive in the market. As far as the health-tech industry is concerned, it is a relatively new field and people often fail to understand its services. From a funding perspective, in Europe, there are hardly any specialized investors for this new healthcare market segment.
Still, the cutting-edge tech company, ENPICOM, proves it's well possible to build an organization from scratch in this newly budding sector. The initial years were sometimes challenging for the company, especially when it came to funding and staffing. Traditional healthcare investors failed to understand the company's risk profile and development timelines while technology investors found it difficult to cope up with strict rules and regulations of the traditional healthcare ecosystem. "Important here is the team and the story. Only if you tick all the boxes, you'll be able to convince potential investors." explains the CEO.  With regards to staffing, especially finding and attracting good software engineers in the current marketplace appeared to be difficult. ENPICOM found its way around by exploiting its network, encouraging diversity, and taking hiring risks.
Today, ENPICOM is a young, dynamic, and rapidly expanding biomedical software development company, which uses computational biology to build solutions that truly matter and improve people's lives and health. Initially, it was set up in 2015 to create tailored computational solutions for the life science industry. Two years later, it was incorporated with a mission of bringing innovative products supporting the development, guidance, and monitoring of immunotherapies to the market too.
Highly Modular and Extensible Platform
The adaptive immune system depicts the natural health record of an individual. The ability to unravel its secrets offers an incredible potential for diagnostic and therapeutic application, e.g. in oncology and autoimmune diseases. Sequencing or determining the genetic code of the 'sensors' of the most important soldiers, the T and B cells, leverages such potential. With these sensors, or receptors, on their cell surface they scavenge the body for foreign entities. The B and T cell receptors act through a key-lock principle; a given receptor will very specifically recognize a foreign invader but leave the body's own cells unharmed.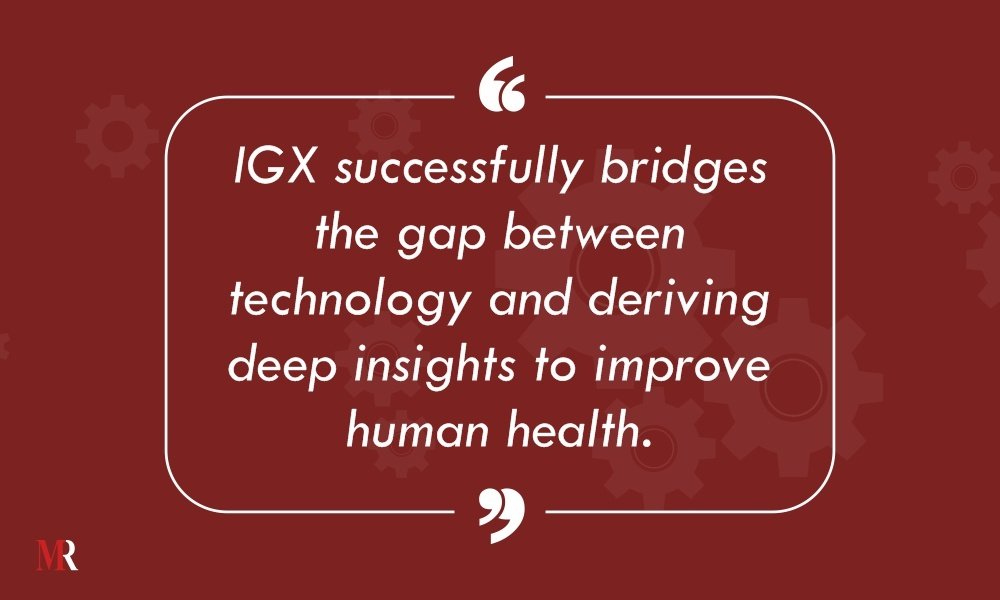 This new sequencing method is called 'immune repertoire sequencing' and forms the basis of the innovative software solution the company has brought to market. ENPICOM has developed novel methods to better analyze and visualize repertoire sequencing data. Besides, its ImmunoGenomiX (IGX) Platform is the first in the market to manage this specific type of sequencing data. The platform is modular and highly extensible. IGX successfully bridges the gap between technology and deriving deep insights to improve human health. Following are some of its key functionalities:
Find what you are looking for: Structure large amounts of data, and perform highly customizable searches to explore, prioritize and select clones.
Annotate any data at any level: Extensively associate metadata at all levels of granularity: at batch, sample and even clone level.
No programming required: The IGX Platform features an intuitive and simple graphical user interface.
An Exuberant Leader behind the Company Success
Jos Lunenberg, Founder & CEO at ENPICOM is a passionate entrepreneur, a committed management team member, and highly result-driven leader. Jos has over 25 years of experience and proven success in the life sciences industry. He holds expertise in international marketing, general management, and business strategy with in-depth knowledge and understanding of translating life sciences health products to sustainable brand strategies and winning value prepositions. With his industry knowledge and high area of expertise, he laid the foundation of the incorporation and transition of ENPICOM from a project organization to a product development company, together with Co-founders Dr. N. Bonzanni, CSO and Dr. A. Trevisan, CTO. Today ENPICOM's family has grown from three members to about twenty employees and as quoted by the CEO, "We are in the midst of the so-called 'organizational phase' as a start-up". Being the emerging health-tech company, Jos has numerous set of responsibilities to fulfill; like to recognize who is the best person in every key position including his own, now and in the future and the quest for the right strategic partnerships, including those that might lead to the rapid growth of the company.
Sharing his passion for work and drive for entrepreneurship, Jos reveals, "Entrepreneurship is what I live and breathe." Everybody has to choose a career path that acts as a staircase to growth and success. Similarly, for the dynamic CEO, his career path from corporate to SME's was a stairway for him, which included board positions at small but listed companies. Today, he is a successful founder and CEO of a cutting-edge company because of the lessons he learnt and experiences he encountered while on the quest to entrepreneurship.
'First who, then what'—Words of Wisdom from a Successful Tech Leader
The tech leaders' pathway might be no different than others. And it is unarguably true that experience contributes more to the growth than advice. However, advice from experienced leaders can be enlightening for the newcomers to the industry.
Reflecting his thoughts on the above, Jos says, "Get the right people on the bus and then drive the right direction", the metaphor from Jim Collins in MBA must-read "Good to Great" has always clicked for me. First who, then what! This should be applied to your team, but also the investors you seek to support you. Make sure to kick-start your company with seed and Series A investors that not only bring money to the table, but also can support you with their knowledge and network."
Roadmap to More Expansion and Successful Growth
ENPICOM achieved an important milestone this year, by launching the first version of its IGX platform in April. This launch has benefited the company with interest from all the relevant market segments such as Academic Research Centers, Big Pharma, Biotech SME's and even from Sequencing Service Providers.
Welcoming this successful pace of growth, ENPICOM is ready with its future roadmap for the coming years. In the next few years, it plans to expand the platform to serve clients with many different research applications of the technology and strives to launch the first clinically validated companion diagnostic tests on the market to guide immunotherapies and make them targeted treatments with high impacts for patients.