With the emerging Industry 4.0, a digital revolution is sweeping across the land, artificial intelligence is on the front pages every day, the traditional view of customers is also dramatically changing making it more challenging for the industry. The aforementioned are some challenges that are faced by the manufacturers as they grapple, to define what their operations need to become in order to compete on a playing field they have never seen before. Manufacturers often struggle to find their way through the forest of technological change.
As Industry 4.0 is heralded as the future, and to cope up with the upcoming challenges ComplianceQuest and its strategic channel partner, Gerent, have been demystifying technology for manufacturers for more than a decade. It is providing clarity and assurance that, with the proper application of technology, manufacturers can see enormous benefits to their business models and reap rewards in the form of increased sales, and higher customer satisfaction.
Mission that addresses market needs perfectly
ComplianceQuest was established in 2015, with the mission to address market needs perfectly. The core values were further categorized. Firstly, to continually focus on increasing productivity and reducing costs for the customers. Secondly, to endeavor in becoming the market leader in "cloud" Enterprise Quality Management Software by delivering 100% modern cloud superior solutions natively built and run on Salesforce.
Finally, ensuring a friendly work environment with consistency in high energy, passion and socially engaged team that delivers service beyond expectations for its customers, partners, and the company.
Innovator and not a follower
ComplianceQuest believes in innovating constantly, keeping up with the change.  It utilizes the customer feedback and industry scenario, to regularly innovate the platform. It uses paint-points that customers hope to address and un-anticipate issues that come up at a customer site to help us stay ahead of the curve in terms of innovation. Prashanth Rajendran (CEO) says, "Our customers are voicing their opinion to have us look into PLM, EHS and other adjacent products, but the innovation with quality and compliance is limitless. We are very excited about that. Besides, our product is supported by highly robust and relevant technologies, preventing near-future obsolescence."
Scalable and flexible solutions to meet the needs of organizations
In order to address the challenges, ComplianceQuest introduced an Enterprise Quality Management System (EQMS) built on a modern cloud architecture that addresses current and emerging business challenges. The company utilized the Salesforce Cloud to leverage everything that Salesforce Business platform provides today and in the future, such as third-party appExhange solutions easily integrated as they are also built on Salesforce.  Salesforce itself is also becoming a more standard platform within many companies by extending the value of their investment and reduce overall IT footprint.  Using this modern cloud tech, customers will always have the most updated version of the software platform. In addition, since the business application platform is continued to be innovated and managed by Salesforce, this allows ComplianceQuest to drive more innovation into its own solutions. Since the ease of development, it can quickly create working prototypes, new features or customer-specific capabilities to address new market or customer requirements and turn them into final production solutions.
Adroit leader empowering organization growth
Prashanth Rajendran is the Co-founder and CEO of ComplianceQuest, and before incepting the company in 2015, he worked as the president and CEO of Lattice Social, a cutting-edge software company for incorporating social media into business-to-business collaboration, more than twenty years as co-founder and COO of Pilgrim Software, a Quality Management System software company. Apart from being an excellent entrepreneur, he is also active philanthropically in his community, dealing with the needs of orphaned and disadvantaged children and building shelters, toilets and schools in poorly developed countries.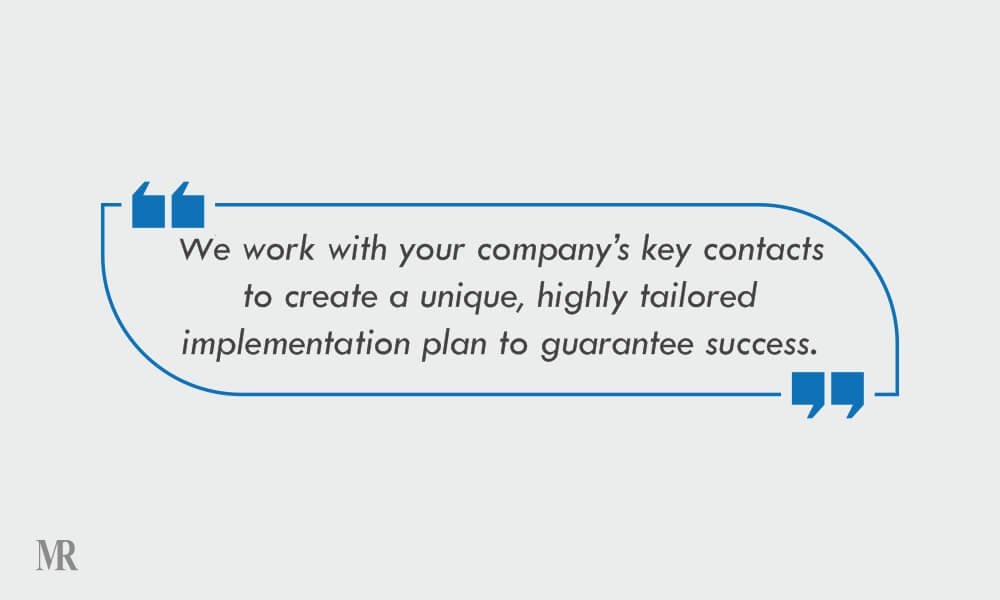 Prashanth belonged to manufacturing and industrial engineering background by education and was already in the realm of process automation to improve the lives of people in the manufacturing space. His hands-on experience in manufacturing companies, where he was responsible for business process and quality processes. It helped him to gain insights into what a company goes through to achieve compliance and certification and most importantly a culture of sustained quality. He adds, "Over the last 30 years, I learned what it takes to create a culture of continuous improvement. I realize that with all the changes in the market, regulations in place, globalization, etc., and customers are looking to address key challenges in quality and compliance in the manufacturing and life sciences space."
Foreseeing Customer expectations in the digital world
Prashanth shared his view on predicting the forthcoming digital revolutions by saying, "Gerent and ComplianceQuest strongly believe that the first step manufacturers need to take is recognizing that today's customers are different. They are more demanding and expectant of fast results. By recognizing this new customer profile, manufacturers can then begin to apply the proper technology solutions, designed and implemented by Gerent using Salesforce-based products that will give them the means to meet customer demands."
According to Prashanth, these solutions are designed to give manufacturers a complete 360° view of each customer. This will help to understand the problems of the customer from a better perspective and allow manufacturers to anticipate to respond in a proactive way. This solution will help to meet the client's needs and expectations every time.
ComplianceQuest on its journey to becoming a market disruption
With the technological advancements, the responsibility to leverage them appropriately, and in a consistent fashion to continue to enhance the value of services delivered to the customers. ComplianceQuest aims to incorporate and enhance the best practices from various industries to improve its client services. It plans to leverage collected data to predict trends, make recommendations for next best actions and leverage AI to advise the subject matter experts to focus on the right data at the right time. Prashanth believes that with continued passion and dedication on this journey, the company will become a market and competitive disruption.