In today's world, fast food is popular because it is cheap, convenient, and tastes good. However, it is often made with cheaper ingredients instead of nutritious ingredients which negatively impact our health. According to Food Navigator and the American Frozen Food Institute, the $56.7 billion US Retail Frozen Food category increased 2.6% in 2018. This statistic demonstrates that people are reaching for convenient, quick meal options. If they choose unhealthy items, we will continue to see a rise in obesity, diagnosis of diabetes, and other health-related issues. To stay healthy, people are looking for more nutritious food options. But at the same time, they don't want to sacrifice their favorite comfort foods.
To meet these requirements, Cali'flour Foods is creating products that go against the grain and provide a new, healthy frozen option to consumers. Cali'flour Foods' products are both healthy and delicious to eat. The Founder, Amy Lacey, believes there are a number of opportunities to fill the gaps in the diets of those who must stay away from foods that include grains, sugars, and high carb counts.
The Reason behind the Foundation of Cali'flour Foods
Presently, Cali'flour Foods is growing and has established a noteworthy brand name in the food and beverage industry. The company was founded because Amy wanted to retain a beloved family tradition that occurred every Friday evening–pizza and game night. However, every Saturday Amy would wake up with incredible pain and inflammation. Amy was diagnosed with Lupus in 2010. In order to stay healthy, the passionate leader realized that she needed to find healthy alternatives to her favorite comfort foods. "That's how I knew I needed to come up with a pizza that I could eat," says Amy. Before she knew it, she was fully immersed in the consumer packaged goods industry and quickly learned the competitive nature of natural foods. She learned that there is a massive market of individuals looking for "better for you" options. From that knowledge, Cali'flour Foods was born. Accordingly, Amy and her team know that competition is growing, and they must remain innovative.
Producing Tasty, Nutritiously Balanced Foods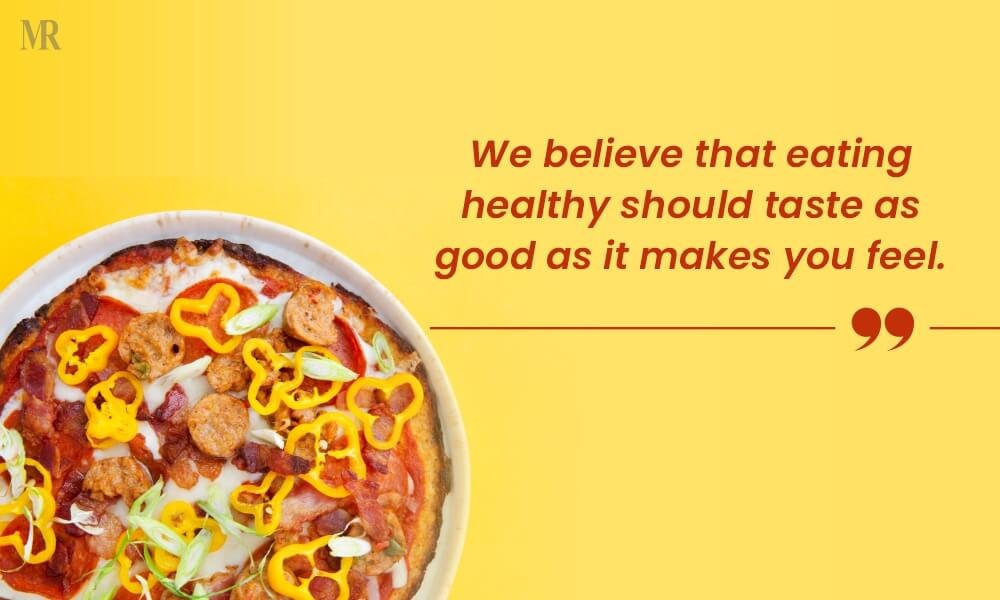 With Cali'flour Foods, consumers can have tasty, nutritious and balanced foods that include a healthy dose of anti-inflammatory properties. Since its inception, the company has held itself to a standard of quality over quantity and has not lost sight of that value even through its rapid growth. Because of this standard, Cali'flour Foods has developed solutions to low-carb eating through cauliflower-based products. Commenting on this, Amy shares, "I am so adamant about this because consumers often think that if it is made from cauliflower, it is nutritious, low-carb or low-calorie. Sadly, that is not the case for all products." The very favorable food company focuses on supplying healthy products to consumers while encouraging them to read the labels of what they eat. Today, consumers can enjoy their favorite comfort foods and still feel great with everything from pizza to waffles, quiche and pies, all of which can be found on their blog or in the Cali'flour Kitchen cookbook.
Best Selling Products
Cali'flour Foods has created a variety of products that speak to a plethora of consumer dietary needs and requests without sacrificing either flavor or quality. Currently, the company is offering 3 different cauliflower products: cauliflower crusts, cauliflower flatbreads, and 4 frozen pizzas. Also, it offers a dairy-free/plant-based option for consumers. The company uses simple, fresh ingredients such as fresh cauliflower, cheese, eggs, and spices! Cali'flour Foods is proud to use the entire head of cauliflower—stems, leaves, and all, full of antioxidants and producing zero cauliflower waste.
Talented Team behind the Success of Cali'flour Foods
Amy quotes Simon Sinek's belief, "A group of people working together is not a team—a team is a group of people who care for and respect one another." The passionate leader completely trusts and respects her teammates and believes in their capabilities, so she does not have to micromanage their daily duties. The expert team is full of devoted, hardworking, and passionate people. This is the reason why Cali'flour Foods has grown so rapidly and is reaching new heights of success today.
Amy is a huge advocate of professional development and growth so her team is offered courses through programs like Entreleadership and StoryBrand. Cali'flour Foods employees are empowered to make business-savvy decisions and better themselves through courses such as these. Therefore, the industrious leader makes it a priority to invest in their business acumen and wellbeing. Amy further explains, "I loved leading and being a part of the team's book clubs focusing on leadership and faith. There have been many times where I've been able to apply the skills that I've learned both at work and at home. I truly want my team to be happy and healthy in both environments."
Culture Illustrate Unity, Hiring Capable Individuals
Every organizational culture is different and diverse as well as has its own set of principles, values, and goals. It's an invisible yet powerful force that drives the thoughts and actions of each of its members. For Cali'flour Foods, culture is an important ingredient that guides the employees and gives them a sense of direction at the workplace. The entire team is located across the United States, working remotely and connecting weekly over virtual platforms to communicate with each other. "It's a great opportunity to check in on a human level and get to know who we are working alongside. It also allows us to review goals and ensure that we are all on the same page because it is crucial that we are a united front," says the Founder, Amy.
Currently, her hiring process is based on the lessons she has learned. The versatile leader relies on the fact that it is important to know a person before hiring and entrusting them with the company's operations. She further remarks, "Understanding their work ethic and value system is aligned with your own is imperative to a successful partnership." It reveals a person's personality and how he/she behaves in a moment of stress, thereby gaining true insight of that person.
Clients' Views on Cali'flour Foods Products
Amy feels fortunate to receive so many great testimonials from their customers. "Whether they use our products to help with their chronic illness (Autoimmune diseases, diabetes, etc.) to support a specialized diet/health regimen, to curb a comfort food craving, or to supplement their family's meals with nutritious alternatives, the majority are about the role we played in their larger journey," remarks the industrious leader. There are also testimonials from customers sharing their personal experience and positive interactions with their consumer engagement team. Through Cali'flour Foods, Amy is aiming to provide 100% consumer satisfaction.
Setting Next Five Year Goals 
For the next 5 years, Cali'flour Foods guarantees that it will remain a company that consumers can truly trust. By staying true to its brand, it will use minimal ingredients that will help all lifestyles including those with autoimmune diseases that need anti-inflammatory diets, diabetics, people trying to make healthier choices, or parents wanting quick, healthy meals. The company will create products that are shelf-stable and continue to reinvent the freezer section with 'better for you' products. Also, their food will always follow a Farm to Table model by using farm fresh ingredients. Amy believes that their products will be the go-to solution for years to come.