Currently, many organizations provide content via instructor-led training and through e-learning courses with a wealth of resource materials to support that learning. When comparing traditional and e-learning methods of education, e-learning delivers more benefits. e-learning offers the user an accommodating space whilst utilizing videos, documents, and quizzes to learn at their own pace. According to the user feedback data, instructor-led training is still a widely used method to deliver learning. However, there has been a potential growth in the availability of different training methods. One such interactive e-learning solution provider called The Brainier LMS is emerging at a fast pace.
Initially, Brainier was an organizational training company, providing seminars led by world-renowned presenters and authors. Along with the seminars, training also was delivered through the technology of the day: DVDs and CD ROMs. The company utilized a traditional training system for fifteen years, and later in 2001 introduced the first LMS. This upgrade was the natural extension of the core competencies of the company to provide innovations in the online learning market since the launch.
Advanced, Cohesive and Customisable Learning Management
The platform can be configured as a basic learning system for delivering custom or off-the-shelf content with basic reporting. It can also be enabled as an extended-enterprise global organization. Its database is derived from a multi-tenant design, which allows significant agility for clients with complex organizational structures. Other than the design, additional features include an automated and localized world time zone and supports 14 languages. Brainier also provides third-party content for the clients, along with the easy inclusion of client-supplied or custom content.
Its flagship product is The Brainier LMS, which provides customers with tremendous flexibility for the rapidly changing and high-sophisticated needs of today's learners. It benefits the clients with;
Cloud-based Training
Employees are benefitted with training that allows the curriculum and content to be 100 percent accessible anywhere, at any time, regardless of home or office.
Built for Multiple Screens
Brainier replaced traditional LMS barriers with technology that provides easier access to education and more effectively. It delivers video-based training across multiple devices like desktop, laptop, tablet, or smartphone.
The Brand Chameleon
The platform enables the client to utilize totally customizable skin. This makes the platform an immersive, firmly entrenched portion of user's brand experience and learning, rather than a third-party add-on.
Moving Beyond the Traditional LMS
Jerry Cox, the President of Brainer LMS says, "Training Is for Yesterday's Requirements. Learning Is for Today. Knowledge Is Forever."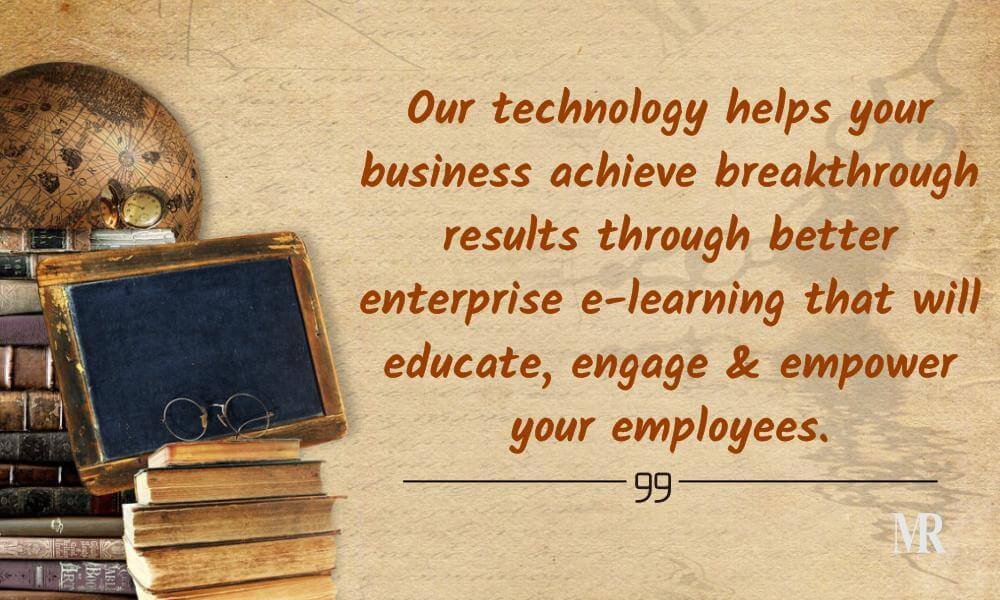 Jerry defines his educational journey to be the same as the usual set pattern of classroom, homework, tests…repeat. His education has been mostly with traditional learning, including high school and college. Although his education relied on traditional methods, even after college, technical training was usually facilitated and certifications were done on a traditional testing basis. Jerry realized that he succeeded when he independently studied. He said, "I found, however, even in college, that I thrived on independent study. I tended to get better grades and retain more of the information when I was in charge of my study and research methods while being provided basic guidance from scheduled meetings with a professor." He believes that if online training or access to an LMS was introduced earlier he would have done even better in his studies. In order to break the set pattern of learning, he joined Brainier 18 years ago and is striving to bring the expected change in the training methods.
Considering "training" to be "yesterday's requirement", presently the main focus of Jerry is on delivering knowledge. According to Jerry, "Learning" is sustaining the current goal that keeps the user afloat in their job, but true "knowledge" is something that it stays with the user forever.
Focusing on Core Competencies Rather Than Features
The e-learning industry is filled with many solutions in the market that are providing truly innovative work. Yet, the scope of challenges that organizations are facing at the strategic level is ever-changing. However, shaping the culture of an organization through robust yet efficient learning programs is achievable; although, engaging a workforce is difficult when the user experience is overly complicated. Jerry advises that customers to pay attention to a solution provider's core competencies and not simply a laundry list of features. One should evaluate the strengths of a potential partner and not choose based on promises made. The Brainier LMS works hard to make sure that it actually contributes to solving the business challenges through learning.
The Bi-Annual Project Announcements
Currently, companies and organizations of all sizes use the Brainier LMS. It provides a technologically advanced learning platform for organizational learning. It releases software updates on a bi-annual basis. The forthcoming releases are scheduled for Fall 2019, and Spring 2020, which are centrally focused on "Knowledge".
The company is considering the next generation of learning and development products and understands the current scenario. By introducing features like additional off-the-shelf software integrations with established HCM partners, advanced gamification, evolving AI features, accessibility options, and more, Brainier is working to bridge the gap between knowledge and learning. At present, it consists of innovative database design allowing for easy configuration of basic organization charts as well as highly sophisticated and complex organizational structures.