The PLM market has matured and so have the clients. Historically, the PLM strategy for companies was to simply get a PLM system implemented. In recent years, there has been a change in the market as the companies have renewed vision of how to realize the value of their Product Data through the use of new technology solutions. Clients often have internal staff that has some level of technical experience,  who have the responsibility of providing technical assistance in the support and care of their respective PLM solutions. Although companies see the potential of what PLM software technology enhancements can provide, they oftentimes lack the time, internal knowledge or expertise required to achieve the vision.
The companies are seen struggling with arranging people, process and technology in a straight line. In order to accomplish this successfully, it is crucial to establish a value-driven roadmap that is based on a company's specific maturity level. Overcoming this challenge, ArcherGrey has built a framework designed to help clients' prioritize an approach in six structured steps. It's comprehensive PLM service offerings span a system's complete life cycle- from initial strategy and planning to selection to implementation, to upgrades, enhancements, migrations to support and finally retirement.
Specified Services That Deliver Dynamic Results
For more than a decade, ArcherGrey has been successful in delivering excellent results by working hand-in-hand with industry-leading companies, delivering complete PLM solutions. It caters to a vast variety of clients, and their verticals consist of Aerospace/Defence, Automotive/Industrial, Consumer Goods, Footwear, Apparel, Retails, High Tech/Electronics and Medical/Life Sciences. The PLM software offers a foundation of core functionality that is applicable in most of these industries. However, sometimes there can be processes and functionality that are industry-specific, and sometimes there can be customized requirements. The company incorporates the three facts balancing it with user experience, cost, and value-based solutions to offer the exponential benefits.
The Six Structured Framework
ArcherGrey has developed its customized six structured framework to help the clients prioritize an approach. The layered framework works in two phases, each subdividing into 3 steps.
Phase one is Assessment —> PLM Capability Landscape—>Business Maturity Levels—>PLM Value Framework
Phase two is Implementation—> PLM Process Patterns —>Requirements Database —>Technical Assets
This structured framework has benefited the clients to understand where they are, see how to successfully navigate from the building blocks they have already established, and through the prioritized roadmap recognize the value. Looking at the beneficiary of the framework, ArcherGrey is investing in formalizing the Assessment process and deliverables into a product called the Roadmap Navigator. The Roadmap Navigator is programmed to offer clients' confidence in having a clear vision of how they will achieve their corporate objectives through a value-based roadmap.
Solution Sophisticated Than Other Competitors
ArcherGrey's platforms customized solution called the Roadmap Navigator helps to accelerate operational transformation by unveiling business drivers. This determines optimal operational efficiencies with interconnected tools and processes versus emotion or ancillary influencers. The customized digital roadmap, along with the business process can only be developed after the true values are disclosed. Once the true values are revealed, the system develops a digital roadmap to suit the needs of each specific client.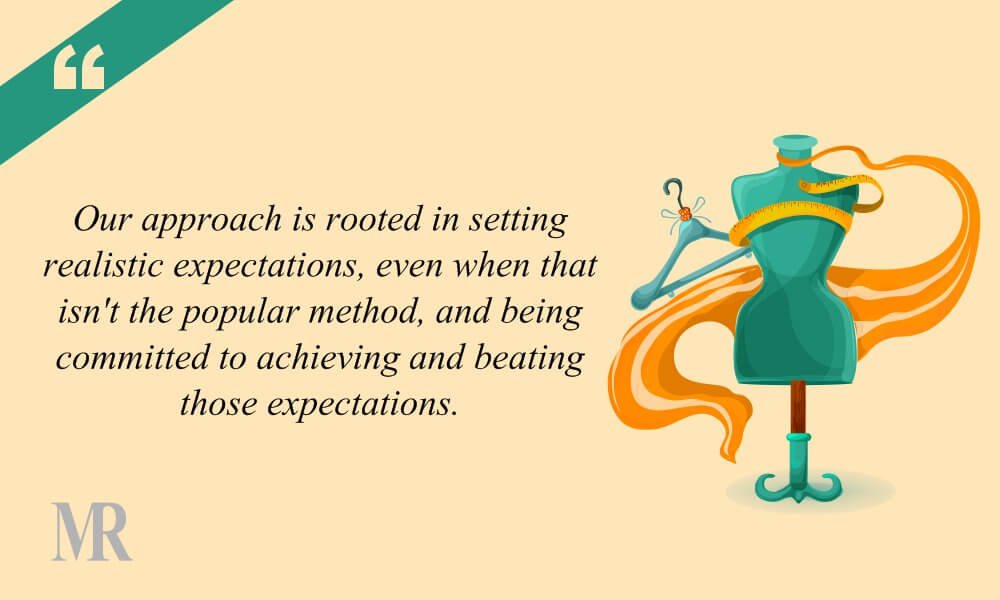 The company believes that there is no recipe as to what digital transformation means, it is created just like a family recipe, specific to own needs and desires. Only after specifying the client requirements, a roadmap can be developed and nurtured to drive operational efficiency and deliver returns on investment. To simplify it further, the method is a proactive approach to problem-solving versus a reactive approach to the "Squeaky Wheel".
Offering Next-Level Services and a Fresh Perspective to PLM
ArcherGrey has established itself as a true authority in PLM, especially when it comes to nurturing companies along as they adopt and integrate a more robust and comprehensive approach to PLM. The company is customer-centric and genuinely cares for the client's success. Its mission is to offer next-level services and a fresh perspective to the PLM consulting landscape. The company believes in setting realistic expectations and delivering successful results for the clients rather than inveigling the services and failing to provide the expected. ArcherGrey's values reside in its approach that is rooted in setting realistic expectations, even when it is not a popular method, and being committed to achieve and beat those expectations.
Experienced Campaigner in the PLM market
Kelly Price, Director of Business Development at ArcherGrey has an excellent educational background backed with a BA in Clothing Textiles and Masters Studies of Science from Texas Women's University. Her journey in the PLM market began with an internship, and fast-forwarding by 22 years, today Kelly is the experienced campaigner in PLM Market. She has worked with renowned department stores like May department stores, and Target. Now at ArcherGrey, she encountered the opportunity to support multiple clients who are experiencing the journey of PLM within their organizations.
Being up-to-date with 'core values'
The biggest differentiator between ArcherGrey and other companies is that it serves the clients by delivering successfully. It works in specific steps that help the company achieve the desired goal set for specific clients. Firstly, the company ensures that every project matters. The company takes care in every stage of engagement but the early stages of the process are the ground, where it gets the first opportunity to set realistic expectations for the client. Its rigorous approach of estimating involves senior consultants with the appropriate skill-set required to properly assess the objectives and consider the details of the proposed initiative.
Kelly proudly asserts, "Our proven methodology and upfront diligence demonstrates to our clients that we care about the success of their project. Our actions throughout the engagement prove our commitment to their success."
Expanding ArcherGrey's technical footprint
The rapid growth of the Information age continues to accelerate, which gives rise to an insatiable hunger for data and speed. To keep up with this pace, ArcherGrey plans to continue the expansion of its technical footprint that supports the core PLM tools and its peripheral counterparts to unite Digitization meaningfully to deliver speed to the market holistically. As well as, reduce the waste in Product Development whilst improving the overall experience for those creating products and utilizing products.