Several small and medium-sized enterprises (SMEs) view digital marketing as a necessary nuisance today. The complaints are often justified as many digital modes like organic search require a long term investment, without guarantee of revenue generation. Despite the lack of assurance, digital marketing is essential as consumers increasingly flock to digital mediums to interact with their favourite brands. Thus, SMEs need to stamp their branded authority in a professional, personal, and interactive manner. AdSigner is a unique email marketing provider that promises to change the tide of expensive digital marketing towards a solution that fits the bill for all SMEs.
Riding Tides of Change
AdSigner is a project of Erpium, a company that prides itself in its wide range of digital marketing services including communication strategy, storytelling, and neuromarketing. Erpium was established in 2008 by Matevž Kaše (Co-founder and CEO). At that time, digital transformation was on the rise and each enterprise became a smaller part of the ever-expanding digital world. Moreover, even the larger ones failed to capture a dynamic and vibrant vibe as expensive, and illusory viral marketing quickly became a distant dream for most companies.
However, email marketing –something shunned by large corporations earlier – quickly became kryptonite in the hands of marketing wizards. Numerous people actively signed up with their emails to receive information, updates from their favourite brands. Moreover, email marketing evened the odds for small businesses as the cost of acquiring email addresses remained extremely affordable. Looking at the changing ground reality, Erpium decided to launch AdSigner—a premium, specially designed, and fully-equipped marketing tool to advance email marketing for their clients. Today, the firm aims to become the EU's top email signature generator, marketing tool, new communication channel, and branding tool for companies in the near future.
Driving a Clear Vision
AdSigner began with a clear goal to educate clients on the growing importance of email marketing with consistent branding. An average mid-sized enterprise sends several millions of emails each year without profiting from an additional dime in marketing. This is not surprising as mid-size companies can have a relatively large workforce working under one roof. This can lead to dissociation from company culture and hampers active branding efforts on the part of the employees. Thus, AdSigner decided to invest in a complete marketing tool. AdSigner's signature tool provides an email signature generator that promotes professional branding with personalized and trustworthy customizable templates.
AdSigner email generator is a one-stop email marketing solution. The email marketing tool allows companies to direct campaigns for a single employee, or departments, or the entire workforce within a matter of minutes. Furthermore, the tool does not require any IT knowledge to use – to suggest changes to others – and can quickly turn ordinary, unsophisticated emails into branded authorities.
Being the Co-founder and CEO of Erpium, Matevž is the face behind the vision of the company. He believes recognizing the changing needs of AdSigner's customers and transforming the business vision with the help of his team are the biggest responsibilities he manages as the CEO. His experience of over 10 years in the communications industry has allowed him to specialize in communication, as well as business development with strong leadership. Matevž has been leveraging this profound experience in driving the company towards unprecedented growth since its inception.
Rolling Out Advanced Features
When the Covid-19 pandemic hit, the AdSigner email solution became a big hit with consumers worldwide. The pandemic drastically reduced marketing budgets for numerous clients, who have shifted to email marketing as the core channel. As the pandemic presented several challenges including ill employees, AdSigner remained focused on its goal to roll out new features. During the pandemic, it introduced several features that can help track advanced marketing data for all its customers. This forced hands of customer care executives at AdSigner, who responded with an advanced organization and a quick upgrade in resource management.
Integrating Key Advantages
AdSigner has integrated some key advancement in its email marketing tool that helps it to stand tall amidst fierce competition. The company has integrated an automatic exchange feature in its campaign tab that allows managers or owners to insert interactive and personalized banners in email signatures automatically. The technology remains simple to use and can be done via a few clicks. Matevž adds, "AdSigner is currently focussed on integrating some major changes which will make the technology even more impactful and user-friendly in the near future".
Matevž has offered a clear direction to his team for the upcoming future. He believes that the UX improvements, superb service, and constant evolvement are keys for AdSigner to succeed in the business. Heeding to this, AdSigner team continues to focus on UX improvements and initiated a new feature recently. The feature named, 'CSV data import' is ideal for large enterprises, which aims to integrate large datasets as email signatures with absolute ease. Besides the classic CSV import, AdSigner also offers Google workspace integration and Microsoft Active directory integration to help its clients with integration free of charge.
Matevž believes AdSigner will play an important role in the future of business communications, in line with the company's vision to be the EU's top email generator. He adds that it will be important for them to be the best at what they do as businesses are dealing with some unprecedented economic challenges. "Email marketing solutions will play an ever-increasing important role in the near future, as in 2021, the virus will be likely tamed. However, people will still be careful about their investments," he concludes.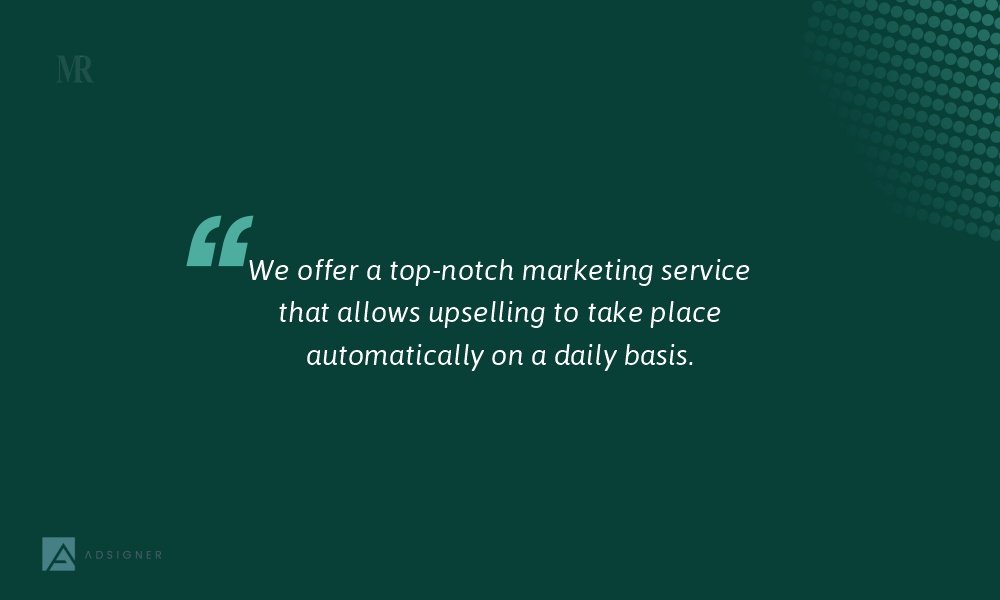 Read Full issue: The 10 Innovative Digital Signature Solution Provider 2021