Mirror Review interacted with Aarti Bindra, the Managing Director of a prominent cybersecurity firm—ACPL Systems Pvt. Ltd. to know her opinions on the importance of developing a healthy and productive work culture. While shedding light on this topic she said, "One should lead with positive character while helping the team and stand beside them." Aarti feels that whenever a leader sets a positive example with an encouraging attitude, the team members also follow the same path. This, in turn, contributes a lot in the growth of an organization.
In the following excerpts, Aarti shares the different set of challenges that a leader has to face during his/her expedition of growing the company to the new heights of success. In addition, Aarti gives a comprehensive introduction of ACPL Systems, which is driving forward at a rapid rate in the cybersecurity sector.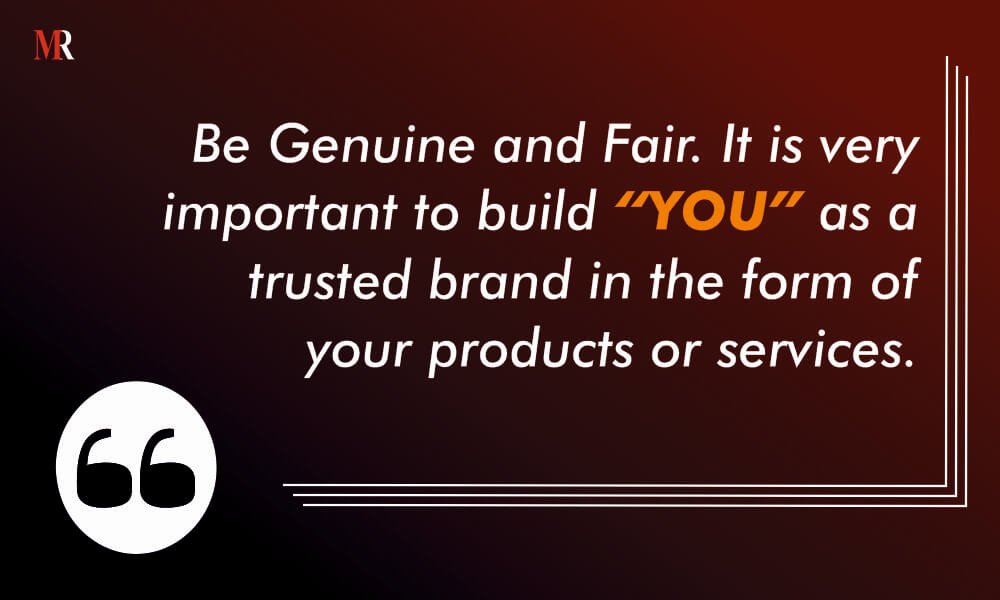 People Management is the Most Challenging Task for a Leader
Who is your ideal leader? As a leader, what challenges do you face?
I don't follow any specific leader; rather I follow a number of people for their subject expertise in that area. Learning from experts gives a clear idea of how to implement something for the betterment of one's organization. Leaders should set a benchmark for themselves and guide the team to perform better. An ideal leader never gives up and empowers people to deliver their best while utilizing their unique talent.
Be it operations or sales, people management is the most challenging task. I think different people should be handled differently and so is the same person in different situations. Changing the work methodology or processes according to the growth and size of the company and making it compatible with the existing team is a regular challenge that needs to be tackled. It needs skill set and patience—'skills' to understand and fulfil the current demands and 'patience' to enable the team to adapt new changes properly.
I think instantaneous changes are not feasible for a growing organization because you have to consider the overall impact they will make on your customers and off-course on your team! Thus, the team members need to be trained in every aspect of new changes and improvements to enable a seamless adoption of complex technologies or transformations.
A Leader Must Develop a Team that Will Follow his/her Vision
Tell us something about your team. What is the importance of a team for a leader?
At ACPL, we are around 150 highly qualified InfoSec Engineers. Majority of our team comprises experienced veterans but at the same time, we are inducting young talent and nurturing them in our niche line to bring fresh energies and mindset to the table. It is extremely important for leaders to have team members who believe in their vision and strive hard to fulfil it. Your role as a leader is to not get affected by balance or change. You either have to see it coming or prepare ahead to be able to handle it on the fly because both things are unavoidable.
Likewise, selecting and retaining the right set of people in your team and creating your replicas later to deliver and execute problems is equally essential. Therefore, we work towards making ACPL as a "Happy Family". Our continuous efforts are in creating processes and procedures to help people grow/learn and live happily. We emphasize a lot in creating a healthy work culture and value creation. Thus, for bringing such a healthy environment, we are working on the path of creating extraordinary products and services for our clients. This has also greatly helped us to develop endless relationships with our customers and partners.
ACPL Offers End-to-End Cybersecurity Services
Introduce us with ACPL Systems.
Established in 1990, ACPL Systems Pvt. Ltd. is the developer of India's first antivirus software "SmartDog".  Since establishment, we are into Cybersecurity, Information Assurance Services and Consulting Business. We provide end-to-end cybersecurity services and solutions by integrating complex technologies offered by the leading IT companies through strategic partnerships. Our solutions and services are majorly focused on the most challenging industry verticals like BFSI, Manufacturing, Telecommunication, Retail, Healthcare, IT/ ITES, Power, Media Education, Distribution and more. We help customers in the complete cycle of information security with our security solutions and 24×7 support portals.
Our leading-edge technology solutions, expert professionals, and managed services with proven methodologies ensure that your business risks are reduced, data is protected, and business objectives are achieved.
Additionally, over the past few years, we have received various awards and recognition from several industry partners like Channel World, Premier Channel World Security, Checkpoint, Websense, McAfee, RSA, etc. for our subject expertise and experience and hold on Cyber Security Domain.
'Now' is the Time for Growth
How do you see ACPL Systems in the near future?
We are a team of more than 100+ motivated professionals with certifications like CISSP, CISA, CISM, GICH, ISO 27001 etc. along with our product specific certifications, committed to ensuring security and availability of your information assets.
Today most enterprises have realised the necessity of Information Security policy and its implementation is not restricted to IT department but is a concern for Finance, HR, Sales, Marketing and Operations also. Having an experience of almost 3 decades, we strongly feel 'NOW' is the best time to grow to the new heights as most of the enterprises and Governments are supporting/encouraging the importance of cybersecurity.