Though the environment has been a topic of discussion for decades now, it is presently getting more attention than ever. Businesses are opting for and adapting to more environmentally-friendly practices and sustainability is at the top of several government agendas. As a result of the desire towards a more green society, renewable energy sources such as solar power are gaining importance.
Several new players are stepping into the renewable energy industry and providing sustainable options for both industries and individuals. Established in 2020, Solar Grids is one such company that aims to give people energy freedom by bringing its Private Solar Grids to families and communities nationwide. The company is committed to providing reliable and affordable power, professional installation and maintenance, and high-quality customer care.
The Inception of Solar Grids
Justin Kaiser (CEO and Co-founder at Solar Grids) entered the solar investment space in 2016 and began raising money for a solar company. He launched several private equity funds funding solar projects for that company. However, after about a year and a half, he realized that the company was highly unorganized and was not the company he could scale and grow with. Coincidentally, in December 2018, he received a text from Larry Schroder (President and Co-founder at Solar Grids), who had a dream with a clear message to call Justin.
After working together as partners for 9 years in multiple endeavors, including real estate, Forex trading, business funding, and credit restoration, both Justin and Larry had taken separate paths in 2014. However, at the tail end of 2018 after multiple brainstorming sessions, they decided to launch both Elite funds–a private equity firm, and also a solar company, Hexeton Energy–Solar Grids' parent company focusing on commercial solar. In the beginning of 2020, they decided to step into residential solar and established Solar Grids.
Widespread Back-end Services
Solar Grids is a unique solar franchise that provides all of the back-end services for its franchisees through its nationwide network of contractors in 48 states. Once the customer is ready to sign the digital agreement in the Solar Grids' app, the home office handles the rest to complete the install. The company offers residential, commercial, and other solar services such as community solar and solar farms. It also provides its own in-house peer-to-peer financing platform that connects individual investors to a customer to finance their solar system in a PPA model.
The franchisees can pick and choose which services they offer. They attend Solar School, a 4-day, 16-hour virtual training, and have a protected territory that only they can actively market in, however, they can accept referrals from anywhere in the nation and be paid on the install. Moreover, since the company has 48 states covered in its contractor network, the franchisees have a nationwide business from the onset.
Seeking Drive and Integrity
Solar Grids strives to flip the industry on its head by scaling to 400 locations in the next 4 years while providing transparent pricing with value and integrity. The company values its culture and while awarding franchises, it seeks qualities such as the drive and ambition to be coachable, and the ability to add value to the community. None of Solar Grid's franchises compete with one another as it is a community of like-minded franchisees who benefit from the experience and ideas of one another.
Detailed Thorough Training
With the addition of more franchisees, providing personal ongoing training is one of the major challenges confronting Solar Grids. The company is overcoming this challenge by planning the release of its Master Franchise in early 2021. The master franchisees will have a regional territory and will be trained by the company's lead solar expert, Jeramie Rose in Southern CA—who successfully put together the first direct sales team for Solar City, before being acquired by Tesla. This detailed thorough training provided by the company distinguishes it from its peers. "It's a small world in this industry where all the leaders know each other and no other solar company is as thorough with training their sales force as we are," adds Justin.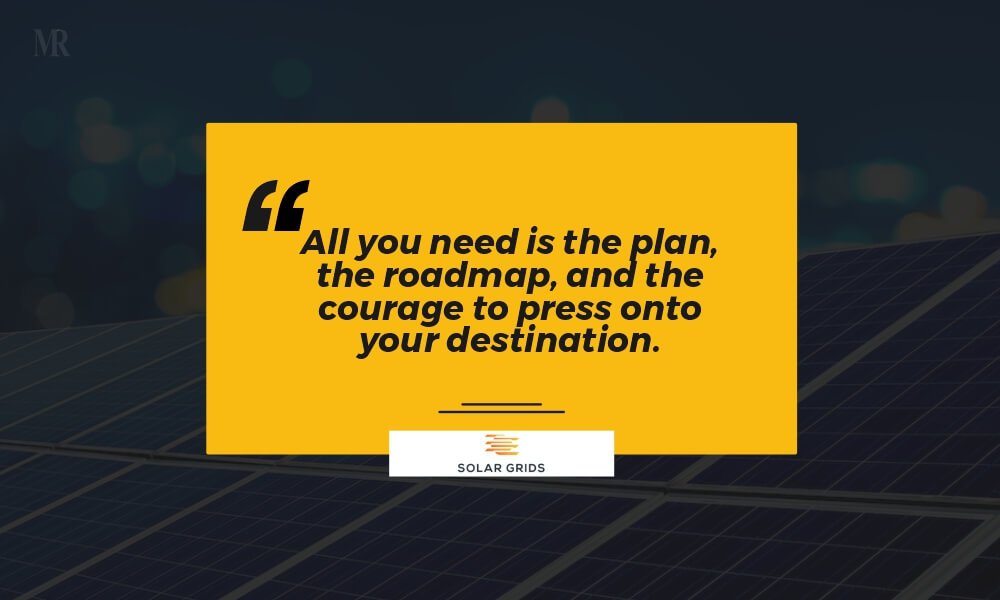 The Shift to Virtual Operations
The COVID-19 pandemic has taken a huge toll on the global economy. Noticing the instability in their careers and businesses, people are looking to take control of their financial destiny more than ever before. People are looking for ways to save money and the use of solar power is one such effective way. Consequently, the pandemic has helped Solar Grids due to its cost-saving capabilities.
In the wake of the pandemic, the company is conducting virtual training vs. in-person. Justin and his two partners are operating from different locations. The franchisees and sales representatives are also doing more virtual presentations than before the pandemic.
Developing Technology Platforms
As both Justin and Larry have been visionary entrepreneurs from a very young age and have both scaled and sold companies, they have the experience of funding, building, marketing, and scaling the business to success. Making the most of their experience, the duo along with Solar Grid's internet marketing team is developing some proprietary revolutionary marketing platforms.
These platforms are proving to be successful in providing the company with everything it needs to be a successful franchisor–including assisting it with the franchisee identifying and onboarding in an automated way, as well as providing marketing and tools for the franchisees, empowering them to gain customers and grow their businesses.
Moreover, these platforms can be utilized by any franchise in any industry to fund, market, and grow their enterprise and to improve the industry as a whole. In the future, Justin and team plan to make these platforms available to other franchisors with a new marketing company. Alongside these platforms, the company is also launching its own private equity fund in January to add additional funding, which will provide funding for solar projects in place of banks and other financial institutions.
Thriving in a Non-cyclical Industry
"If COVID-19 has taught us anything, it's that you want to be in a non-cyclical industry," asserts Justin. He further mentioned three important factors that a person should consider before buying a franchise or partnering with a franchise in the energy and utility industry. These factors include,
Absence of an Economic Cycle
The franchise seeker must know that the energy and utility industry does not have an economic cycle. "People are not going to stop paying their energy bills unless it's a last resort and they have already stopped paying all their other bills," Justin added.
Complete Training Program
The franchise seeker should partner with a franchise that has a thorough training program and a proven track record of success. Companies such as Solar Grids have the most comprehensive live training program available in the industry. Moreover, in addition to its 4 days of solar school, the company has ongoing Solar Skills training every Tuesday and Thursday for one hour each, focused on a specific topic. It currently has around 15 of these vignette trainings in rotation and has planned to increase them to around 30.
The Customer-Centric Approach
The franchise seeker should look for a franchise that puts the customer first and has a great culture. Oftentimes, customers fall victim to 'price gouging' in the industry. Solar Grids, however, has a customer-centric approach. The company is an ideal franchisor as the industry is riddled with sales reps who slam customers into a very bad deal that will end up costing them tens of thousands of dollars more than what they could have gotten with Solar Grids. "Almost all of our franchisees have come across this scenario personally when looking at other company quotes and playing 'mystery shopper'," added Justin.
Alongside choosing the franchise, Justin believes that having a positive mindset is a key to becoming a successful entrepreneur. He adds that entrepreneurs also need to know what qualities they have and what qualities they lack, and should be able to delegate and find talent to fill in the gaps of the strengths they don't have themselves.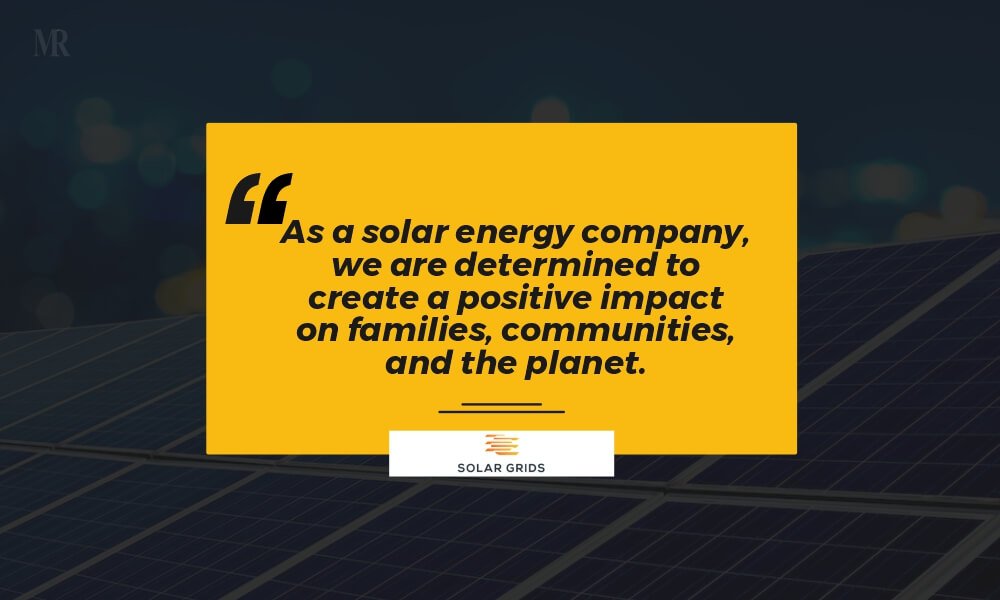 Read Full Magazine: The Top 20 Franchises in America