Headquartered in Alameda, California, Jitterbit is an award-winning, Enterprise Integration Platform as a Service (EiPaaS) company that empowers businesses to make faster, more effective decisions by enabling them to exploit data from all sources. Using Jitterbit's unique API integration platform, companies can rapidly connect SaaS, on-premise and cloud applications, and instantly infuse artificial intelligence into any business process. Today, Jitterbit has a rock-solid reputation with more than 62,000 users trusting it to connect the digital systems they use everyday. Along with deep industry expertise, Jitterbit also holds the #1 ranking in Customer Satisfaction for Cloud Data Integration on G2Crowd.
In an exclusive tête-à-tête, Mirror Review chats with the multitalented and game-changing marketing innovator, Simon Peel (CMO and Chief Strategy Officer at Jitterbit). Best known as a results-driven Sales & Marketing leader, Simon gives a sneak-peak into his highly prolific professional life, sharp and visionary mind-set, career highlighting moments and a lot more. Here are the interesting interview excerpts.
Tell us about your professional journey. Which has been your proudest career achievement till date?
My journey is different than most of the CMOs because my career started off initially in software development. I found out that I was better at working with people than machines and hence moved into management, running an engineering team. I later moved into product management because I was fascinated by the bigger picture view and product management was the driving force behind the plans that engineers were executing. I was keen to share my passion and learn from the best and was a founding member of the Silicon Valley Product Management Association.
From there, I took on roles that combined product management and marketing as I found myself wanting to communicate the value of what we were building. I didn't just want to create a product that we thought was amazing – I wanted to get every prospect and customer to understand why it was truly awesome. One of my most essential moves was gaining first-hand sales experience as head of worldwide sales for some of IBM's most important products. Companies often struggle with a "sales versus marketing" divide, and running a sales team really got me to deeply understand which strategies marketing needed to develop to make salespeople successful. For me, CMO is a broad role – every other executive under reporting to the CEO is focused on one particular area, but the CMO doesn't just focus on marketing; you have to understand how the entire company works, from product to sales to marketing to channels, etc.
Until now, my proudest accomplishment was taking Cast Iron Systems from a small startup to a quarter-billion-dollar acquisition by IBM. Serving as the CMO for six years, I leaned on my previous experiences, not just in marketing, but also in product management too, helping the company move from relative obscurity to become a globally recognized cloud leader.
During the start of your career, which were the business skills that you lacked? What measures did you take to build those missing skillsets?
Because of my background in software development, my blind spot in marketing was actually in demand generation. The way that I learned about demand gen was by jumping in with both feet and focusing on the data, running the campaigns myself, hands on with the tools. Then doing a lot of A/B testing to get a deep understanding of what worked and what didn't. There's a lot about demand gen that is counterintuitive, and so you learn a lot by doing, and testing different approaches.
Owning the sales development reps was crucial to this effort to understand what really worked in lead generation. If you own the team, you have the responsibility to feed your people, so you're forced to focus on finding out what works to convert leads to opportunities and deals, instead of staying at the level of broad marketing metrics.
My interest in the technology aspect of marketing really helped to build my demand-gen skillset. The marketing technology landscape is incredibly rich, and by playing with the different tools, you learn many different techniques to find and converse with key audiences, advancing the sales cycle. We certainly take a technology-focused approach to marketing at Jitterbit – our current marketing stack consists of an evolving set of 19 integrated tools that we rely on every day.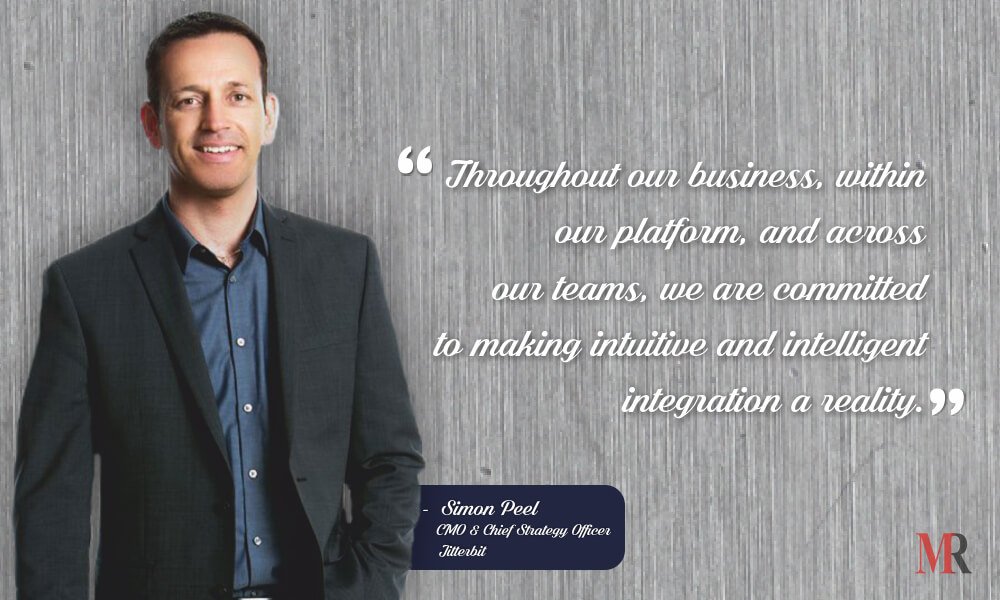 Which is the biggest mistake ever made by you in business and what did you learn from it?
The biggest mistake in my career was joining a company I didn't fully believe in. It was a rocket ship and they were hiring 250 people each quarter, they had great notoriety and major investors, but there were some red flags. People I knew had warned me about the corporate culture and that how they would make money in the long run was unclear. It was the culture, and the lack of a clear mission, that eventually convinced me to leave the company. Personally, I can't stay motivated to work on something I don't believe in 110 percent.
What I ultimately learned is that you need to love what you do and like the people and culture of the companies you join. You need to find something you're excited about, in addition to working in a hot space for a company that has great technology. I also learned to pay more attention to the red flags and trust my instincts – when I started talking about what bothered me at the company, I realized I was talking to the same people that had warned me about those things in the first place.
Describe your roles & responsibilities as the CMO of the company. Which is your favorite part of this role?
I serve as both the Chief Strategy Officer and Chief Marketing Officer for Jitterbit, and these roles combine to cover a broad range of responsibilities. Strategy and lead gen are key concerns for me, but I also oversee lead qualification with our sales development rep team as well as our inside sales team. On the more traditional marketing side, I oversee analyst relations, press relations and product marketing.
My favorite part of this job is zooming out to see the big picture. Our deal gen engine runs from one end of the company to the other and being able to watch this real-time execution from start to finish is very rewarding for me. It also allows me to see where any single issue fits into the larger strategy too, whether it's partners or geography or a go-to-market approach. For that reason, I personally find the strategy aspect of the job most exciting. Of course, you need to execute on a plan to get results, so I make it a point to marry strategy with execution.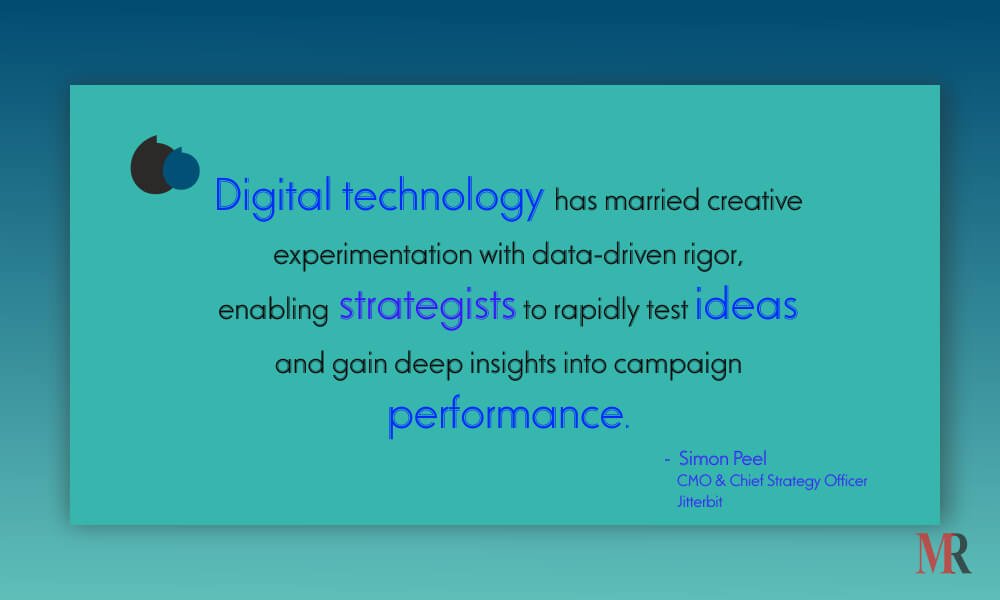 Which types of innovations and transformations have you brought in the product line of Jitterbit different from your peers?
Building marketing into a deal generation engine that enables our sales teams to surpass their quotas quarter after quarter has been one of the most important ways that Jitterbit has been able to stand out from its peers. Quite simply, I believe that marketing is all about sales. Half of the CMOs will be disgusted with that idea, but unless you're generating wealth, specifically for salespeople, the number of leads you get or people that attend your webinars doesn't matter. Sales is how we ultimately measure ourselves, and the rest is just a means to an end.
On a basic level, there are two fundamental components of a deal-gen engine. The first is command of the sale, which is charting every step of the sales cycle and who does what. The second is command of the message, which is what to say to which audience member at any given time. We knew that the deal-gen engine was revving up to full speed at Jitterbit when we saw our salespeople becoming much more effective, ultimately reaching a point where we have 90 percent of our reps exceeding their quota.
Focusing on deal generation rather than lead generation means that marketing has to own the sales development reps and better still, the inside sales team. Put your money where your mouth is. You then get to have your people qualify your leads – listening intently to see if they pass muster. Moreover, all that before you waste a salesperson's valuable time. Marketing also has a big part to play in customer retention and expansion. If you are closing initial deals but there's no expansion, maybe that's a marketing issue. Maybe we didn't go after the right fish in the first place. I think that's how we're different from our peers: we are deeply involved in the customer engagement from cradle to grave.
In what sense have you effectively married art, science, and technology in your branding campaigns? Till date, which social platform has been most effective for Jitterbit?
Our recent campaign around Bitcoin was an excellent example of marrying the art, science and technology of marketing. There's clearly a lot of hype and focus around Bitcoin so that was a big part of the branding aspect. The art of this campaign is that we designed a physical representation of something that obviously doesn't exist as a real object, creating a beautiful gold Bitcoin. We had to work closely with graphic artists and specialist manufacturers in China and push the boundaries of what could be done with die-casting to get something that was really compelling.
The technology aspect of this campaign involved demonstrating how Bitcoin was relevant to Jitterbit's platform and technology. We held several sessions at a recent Blockchain conference showing how it served as a trust platform that businesses can connect to with Jitterbit. We also created a QR code on the packaging of the physical Bitcoins that took conference attendees to a landing page where we would donate Bitcoin to a hurricane relief fund on behalf of anyone that signed up for our webinar.
In the end, we were able to get thousands of people to sign up for the webinar, and we booked more one-on-one meetings at this event than any other show we've attended. This also helped us to completely dominate the social media conversation during the conference, getting more tweets and LinkedIn posts that all four of our closest competitors combined.
Our most effective social platform has probably been Twitter, but the key is to tie social campaigns to in-person activities. We also do a lot of campaigning across Facebook, LinkedIn and other social networks but we're always focused on tying it back to meaningful metrics.