The franchise model of business is the most natural route to rapid progress, accumulation of key resources, and a long-term value proposition. Hence, it isn't a surprise that this model has worked wonders in the Food and Beverage industry for millions of aspiring entrepreneurs. On the other hand, sectors like solar energy are still untested waters for the franchise model. In order to find success here, entrepreneurs need a clear vision, and a strong resolve to attain a far-reaching success. Justin Kaiser, the Founder and CEO of Solar Grids, promises a bright horizon of success for the franchise model in the solar energy business.
Justin started Solar Grids at the peak of the COVID-19 pandemic, and today, it is rapidly scaling across the nation. Solar Grids, the solar energy grid franchise operator promises a bright new horizon amidst the global economic worries, thanks to rising demand globally for sustainability. Justin states, "People more than ever are looking to start their own business, and specifically, in non-cyclical industries to procure a stable source of income." Solar Grids continues to register steady growth despite rising issues like unemployment, and economic downturns in the United States.
Chasing Sustainability with a Scalable Model
The key success for Solar Grids lies in its product, and a proven business model. The company provides residential, commercial, and large-scale utility solar service to home owners, and business owners. As a green product solar energy continues to make forays into the US among wealthy and environment-friendly homeowners. Moreover, the appeal of potentially lower utility costs also appeals to many homeowners and business owners, who are looking to put a cap on long-term costs. Moreover, the franchise business model is definitely the right pill-bottle for the healthy solar medicine.
The franchise model allows Justin, and his team to scale the company, while making sure marketing remains a strong focus. The franchise model of Solar Grids offers many unique services to its partners including thorough training programs, proprietary CRM platform, back end support, community support platform, and a nationwide contractor network. Moreover, the partners also receive pre-designed marketing materials for advancement of their business.
Justin also shares his advice with the franchise owners to gain more revenues during these tough times. He noted, "We are encouraging our franchisees to have a co-working space as opposed to a full-time office. We would rather see them invest in more advertising each month to gain new customers than expensive long-term leases.
Building Partnerships with Unique Support
Justin works from his home office during and even before the COVID-19 crisis. The Solar Grids business continues to attract new partners, and the on-going crisis doesn't conflict with his personal taste. He has never been an office guy, and dresses casually in Florida style clothing such as shorts, and tank tops most of the time as he leads the team in building a solid backbone of marketing platforms and tools. Today, Solar Grids has developed automated capabilities to identify, and on-board new franchisees and customers through its marketing platforms.
The new proprietary marketing technology helps identify new franchisees, and provides them with A-Z marketing tools to gain customers, and grow business. Justin believes Solar Grids offers a unique advantage to its partners, and customers alike. The company has developed a signature proprietary financing model which operates through a peer to peer program. The program known as 'Power Partners' brings a whole new twist to the industry, putting the power back into the hands of the people, while side-stepping the banks. Solar Grids also plans to launch a private equity fund which will support a new PPA model, and rope-in financing for both residential as well as commercial projects.
Conquering Vision with a Positive Mindset
The expansion of the company in recent years has added many more responsibilities to Justin's repertoire. Apart from his overseeing the company operations on a daily basis, he also invests his time in interacting with franchisee owners regularly. He joins in on 'Meet the Zees' on Thursdays with video conferences, and also personally talks to each franchise candidate before they join the team. Despite the growing share of responsibilities, Justin believes the main priority for a CEO is to delegate responsibility in the right hands. He says, "One of my greatest strengths is being a visionary, and having unique ideas. I am great at executing these ideas with the help of my team. Hence, my day to day responsibilities include delegating tasks as much as possible and focussing on the company operations as a whole."
When asked about his inspiration, Justin did not shy away from sharing his favourite personal quotes. He noted that he has 2 pieces are artwork in his home office with quotes from Earl Nightingale. The first one reads, "You become what you think about most of the time, and that's the strangest secret." He believes a positive mind set is the most important quality for an aspiring entrepreneur. Moreover, he also advises aspirant entrepreneur to assess their strengths, and weaknesses. Justin notes that this is important for entrepreneurs as they will need to hire resources to fill in the gaps to balance their weaknesses.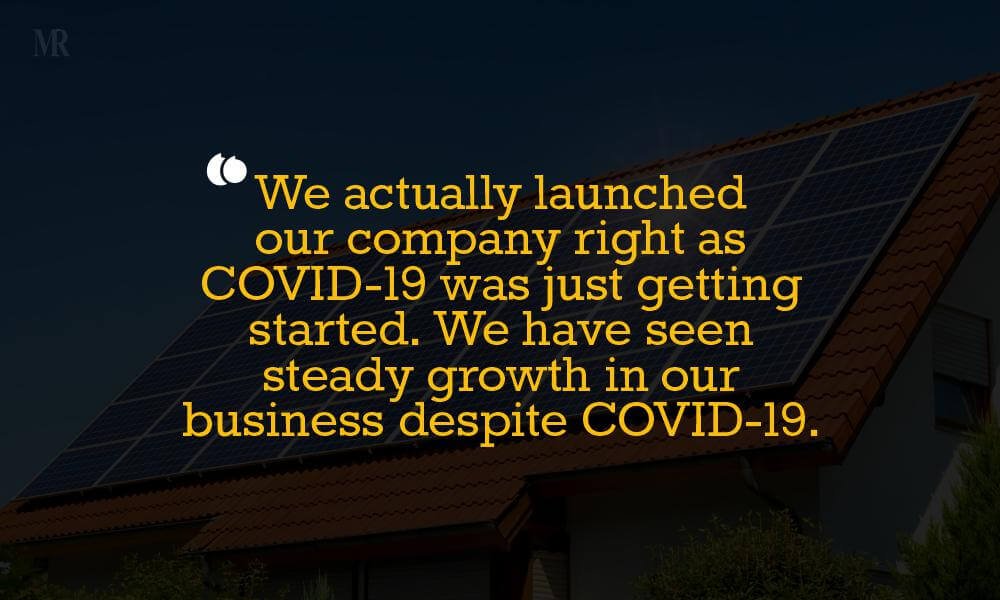 A Trusted Mantra for Success
Justin's vision seems to take a leaf out his real life experiences. Justin did not come from a solar energy background. Earlier, he managed solar private equity funds, which allowed him to imagine the world of solar energy in a unique manner. He said, "It allowed me to take a step back, and look at the industry as a whole." This helped put his vision ahead of many others who had overlooked some plaguing challenges to the solar business. This unique perspective has also enabled him to focus on his strengths like marketing, and budget oversight. Today, he makes sure the company is well capitalized for marketing, and other expenses like a savvy private investor.
Justin's other mantra for success includes following a roadmap. He believes one can't be successful if they keep on engaging in negative through process, as thinking is critical to envisioning something concrete. Hence, he highly encourages his team, and partners to have faith in their abilities, and take the necessary steps to achieve their goals. As the 2nd quote on his wall reads, "All you need is the plan, the road map, and the courage to press on to your destination."
This is the crux of a successful franchise model in a nutshell according to Justin. He noted, "This describes a franchise perfectly. We've already laid out the plan and the track for you and we're giving you a map. All you need to do is follow it. There may be some bumps in the road, but if you stay the course and don't give up, you can't help but get to the destination."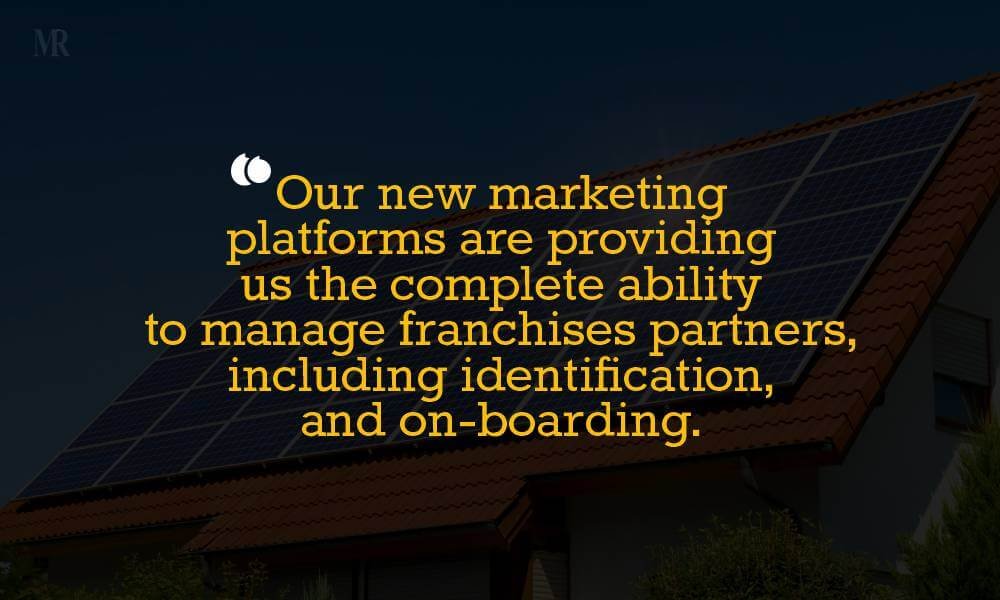 Read full issue: The 10 Leaders Transforming Franchise Business 2021