The highly crowded internet is congested with millions-billions of websites that are trying to stand out from the crowd, establishing their brand identity, and most importantly—striving hard to create a strong financial position. This is because, good financial status is what every company wants and wishes for especially in the digital marketing industry where all the companies from startups to well-established giants are fighting equally, harnessing the power of digital services. In this vast ocean of digital tools, photo editing and graphic designing tools are closely related to the digital marketing industry as they enhance the appearance and gives a strong impact during product presentations either online or through print media. Today's digital world wants something that looks good and feels good and therefore, there is a great demand for photo editing tools that can enhance the digital appearance of various offerings.
Launched in 2012 by Tony Duan, Fotor is a powerful, user-friendly, and globally accessible online photo editing suite that utilizes exclusive technology to bring flexible editing control to the user. The versatile CEO—Tony possesses over 10 years of experience in the fields of image processing, computer vision, color science, and related work. He has numerous international patents to his name in countries like USA, UK, and Japan. In his research fields, Tony has published over 20 highly acclaimed manuscripts in peer reviewed journals. Similarly, the multi-talented entrepreneur is also the Principal Investigator for a couple of key funds in China, including NSFC. Sharing his vast experience and expertise, Tony says, "As you can notice, I started with a strong academic background in image processing and that's why we are consistently focusing on this area. I always believe that people are looking for tools and platforms to create beautiful images. Our team's goal is to bring this ability to everyone with a simple yet powerful tool, just like Fotor."
Simplifying Photo Editing with Fotor
Prior to starting Fotor, Tony and his colleagues already had more than 4-years of experience in developing professional photo-editing software such as HDR Darkroom 3, Beautune, etc. for PC and Mac. Back then, they witnessed some key limitations such as long downloading process, the inflexibility of changing devices, and outdated promotion strategies. Identifying the pitfalls in these traditional strategies, Tony and his team members decided to build a comprehensive online platform that will cover most of the important tools ranging from adjustment, portrait retouching, photo effects, even professional HDR, and curve adjustment. Due to its number of features, Fotor was noted as "Photoshop Lite" by BBC. Since the company's establishment, Tony and his team members are focusing on the graphics industry and committed to offering a professional-level application for photo editing and graphic design with a set of tools that are easy-to-use and do not require a steep learning curve.
Adopting New and Essential Changes to Fulfil Clients' Demands
Soon after beginning in 2012, the team of Fotor realised the growing demand for graphic design along with photo editing tools. Therefore, they launched a new Design module in 2015 which made the company the world's first all-in-one graphics editor and designer. Moving forward when most of the businesses were transitioning to HTML 5 from Flash, Fotor also adapted to the new change and become the world's first photo-editing tool powered by HTML 5 technology that gives a faster performance and superior experience. It took around a year for the team to make the shift from Flash to HTML 5.
Tony says, "You always have to ensure providing the users with good experience, no matter what the cost is."
Further, to stay updated with SEO trend, Tony and his team consistently update their official website and build-up pages which enable the company to stand tall with a competitive edge in the market. Right from its inception, the team of Fotor always strived to provide the best-in-class user experience and therefore, the company has now gained more than 300 million users from over 230 countries and regions. Additionally, users, especially desktop users process billions of photos and graphics on Fotor every day.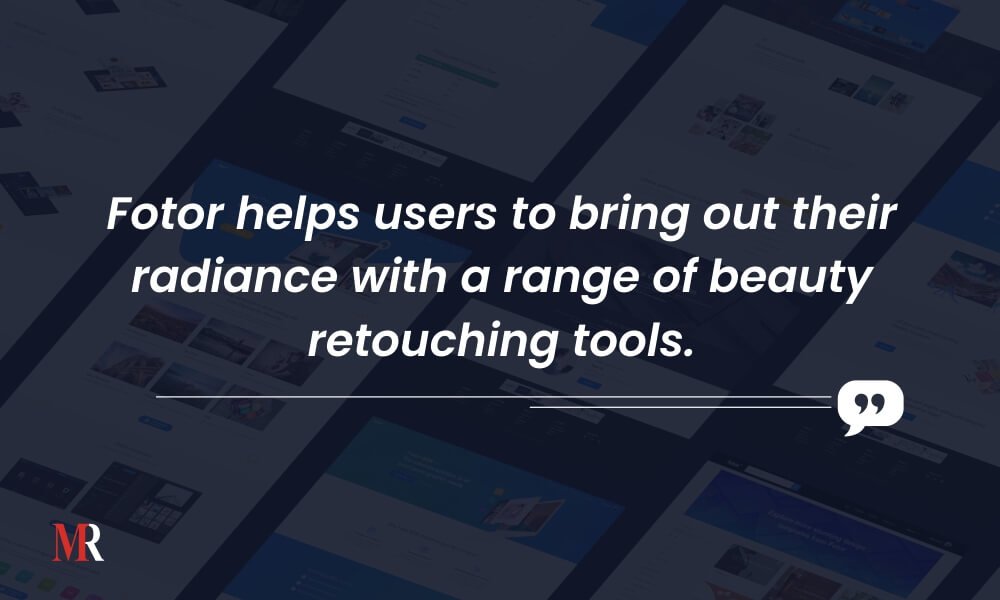 A Comprehensive and All-in-one Photo Editing Tool for Everyone
"If I can only choose one word to describe the advantage of Fotor over the other competitors, I will choose comprehensiveness," shares Tony and further adds, "As an all-in-one photo editor and graphic designer tool, Fotor caters for the graphics needs all our users can possibly have." Thus, a comprehensive graphics tool for all is one of the best suitable phrases to describe Fotor. Most importantly, the tool doesn't require a steep learning curve and consequently saves the user's energy in learning new tools and seeking multiple tools for different requirements. Therefore, a user's search for an all-inclusive tool ends with Fotor! The tool is easy-to-use and ideal for improving picture quality or creating some stunning graphics.
On the price-point side, Fotor is free to use and its pro-version costs a nominal amount of $3.33 per month. Therefore, in terms of affordability, Fotor takes a leading edge as compared to other expensive tools in the market. The secret of Fotor's intuitive features is its team working behind the scenes. Tony and his team have a strong impulse to learning new technologies and changes in the industry. These keen individuals always strive to explore new possibilities and strategies of the latest trends. Understanding what users need is one of the most crucial factors for any product-based or service-based company. Hence, Tony and team greatly focus on and consider users' opinions to upgrade the features of Fotor.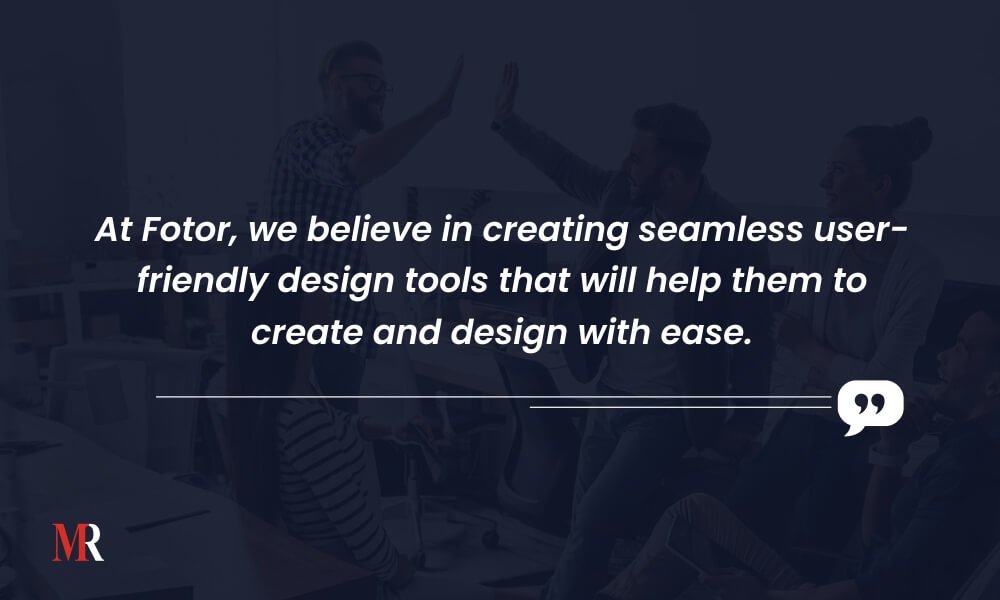 Founder's Emphasis on Users' Requirements, Enabling Client Satisfaction
Presently, Tony is also leading the team to develop software product/service for iPhone, MacOS, Windows, Android, and web application. He strongly believes in customer experience and greatly values users' opinions. He shares, "Users made us who we are today and we believe users know this market better than we do, on a different scale of course." Therefore, when it comes to upgrading or adding new features to Fotor, Tony and team spend half of their time on learning the genuine requirements of users. Such a user-centric approach later enables them to divide users' demands into features and implement new upgrades step-by-step.
In the present year, Tony and team have set a unified goal of improving user experience. They want to create improved user experience—better than the previous one and bring it to the next level where it will exceed users' expectations, compelling them to use the product. The team is already working hard on a version with a perfect and increased performance which will provide the users with faster speeds and a better experience.
Building a True Value for Customers Can Shape a Company's Future
According to Tony, users' requirements are changing, transforming the digital marketing industry. His journey of 10+ years in the field has witnessed some major and rapid changes in the sector. A few years back, businesses were crazy to build more traffic for their products. They used to think that traffic is everything. Commenting on such approach, Tony shares, "Now, I think it's time to be more patient to make some changes to your product and think about what is the true value that your product can bring to the users." Building a true value to the end products enables companies to gain more traffic and also helps to retain the existing user base. With an increasing number of alternatives in every industry, it is essential to find the "aha moment" of your product. It is the moment when you develop the most essential and unique feature that sets your product stand apart from rest of the contenders.