As a startup owner, you want to handle everything by yourself, including your finances. But as your business grows, managing your financial duties isn't a mean feat, especially if you're not well-versed with the required technical knowledge. This is why you should consider hiring an accounting service for your business to get the much-needed professional guidance to ensure you can best manage your bookkeeping needs such as balancing your earnings and expenses.
However, looking for the right accounting service isn't that straightforward because there are many things you need to consider. Fortunately, it doesn't have to be confusing, and this blog post seeks to help you with the decision-making by looking at the things you need to consider that can help you pick out the best accounting service for your business. Let's get started.
1. Define Your Business Needs
When looking for an accounting services provider, you should make sure your business needs are clear. After all, one size doesn't fit all, and you need to have this in mind when considering services like Indinero's online accounting services and others. You must understand what your accounting needs are to find a company that'll be able to help you.
Some of the questions you should ask yourself to determine better your business needs include:
Why do I need accounting services?
What kind of accounting services do I need?
Am I looking for someone to assist me with my daily accounting duties?
Do I want help with my taxes?
Do I have specific IRS requirements?
What are my financial goals for this year?

By answering these questions, you'll be able to filter the field of possible accounting services. It'll also give you a better idea of your current tax standing and allow you to ask questions in advance. Lastly, defining a clear goal will enable you to refer back to when you're trying to figure out how well an accounting service is doing its job.
2. Business Specialty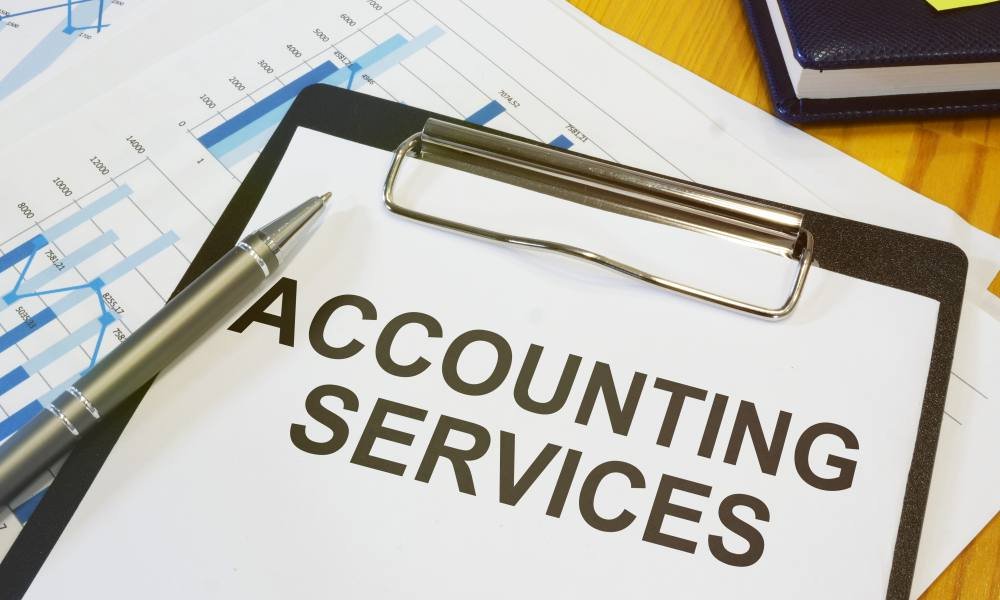 The role of the accounting service doesn't only entail balancing your books. In contrast, they're also tasked with maintaining excellent records when preparing superb records for the end of your financial year, checking your company's cash flow, and advising you on several business matters. But for the accounting service to best offer these services, they need to be conversant with your industry.
With this in mind, you need to hire an accounting service specializing in numerous business areas. They can provide you with the specific business services needed. An accounting service can best do this because of its excellent understanding of your industry and business needs.
Selecting the right accounting service for your business can provide the help with audit assurances that you need to ensure financial compliance and accuracy.
3. Consider Their Certification And Experience
You also need to look at their certification and experience. Ideally, you want to hire an accounting firm certified by the state board. This means they've taken the time to learn the rules that apply specifically to your state, so they'll be able to keep you in compliance with the law. If they aren't certified, they probably haven't done this and may not realize it's necessary.
You also need to consider the experience of the accounting service. They should be experienced in working in your industry long enough and have a good handle on how things play out. This is vital because a relatively new accounting firm may not have much experience with your type of business or with something specific like cost segregation. Therefore, they may not know some tricks and techniques to help you get the most out of your investments.
4. Ask For Recommendations
Another helpful tip to guide you in your hunt for the right accounting service is by asking around for recommendations from people you know and trust. This is a perfect way to know whether the accounting service is a good fit for your needs. By asking for recommendations about an accounting service from someone you trust, they'll be able to tell you whether it was a good experience for them. You'll also learn of the potential pros and cons to expect when being offered services with the accounting service.
Besides asking around from people in your professional circle, you can also check online for reviews and testimonials. Reading online reviews is a great way to learn what kind of pricing structure the accounting service uses. It also gives you insights into the customers' opinions on issues such as customer service and turnaround time. Once you've got your options narrowed down based on the reviews, it's time to give them a call.
5. Check Their Fees
Another vital consideration when deciding which accounting service to hire is their fees. This is vital because the accounting fees charged by accounting firms differ from one to another. The accounting service you're considering should charge reasonable fees for their services, and you best determine this by looking at their fee structure.
Take time to check out the accounting services fee structure. Some devious firms are known to charge more than they're worth because they know they can get away with it. This happens typically because most small businesses don't have time to shop around for prices or make comparisons. You shouldn't fall for this and must always check the accounting services fee structure to see if it's fair and matches their quality of work.
6. Ease Of Availability
Accounting service isn't only about preparing financial statements and getting advice on taxes but also entails providing personalized customer support through answering questions you may have related to your business or taxation requirements. This is why you want to hire an accounting service readily available to offer you the needed help when required. Otherwise, this could mean unwanted delays, frustration, and even worse, losing money.
With this in mind, you want to hire an accounting service that promises you direct contact. This way, you're confident of reaching them whenever you need them. And it'd be best if they're available 24/7.
Takeaway
It's no doubt that an accounting service provider offers many bookkeeping-related services such as financial reporting, audit services, and tax preparation, to name a few. However, finding the right hire is usually challenging due to the many accounting service providers on the market. To ease your troubles of trying to pick out the best accounting service for your business, this guide has outlined the various things you need to consider to make an informed pick.