In an engaging chat with Mirror Review, Matthew Walsh—the CEO of Blue Signal Search, expresses his thoughts on being a leader and what it takes to be a successful driver of an organization. According to Matthew, his ideal leader, Steve Jobs was a true visionary who listened to his employees and customers while building the most well-respected brand in the world. "A good leader listens and values his team; and more importantly the end-user," says Matthew. He further adds, "A leader is willing to be out in front of the pack and set the pace." In the upcoming excerpts, Matthew shares his professional journey, challenges faced while leading his company, and much more.
Driving with Purpose while Managing Work and Culture
As a leader, what are the challenges you face and how do you conquer them?
A common challenge most leaders face is time management and maintaining a positive culture. I have faced the same in my professional journey. There's never enough time in the day to get everything done. You need to prioritize, put out fires, and most importantly develop strong strategy and direction. Regarding culture, it's important to have everyone's buy-in. Make sure we're not living to work, but instead we work to live. Work is your second family and you need to enjoy being there to make sure your roles provide purpose and value. Keep your head down, stay focused and make sure you're leading by example and setting the pace.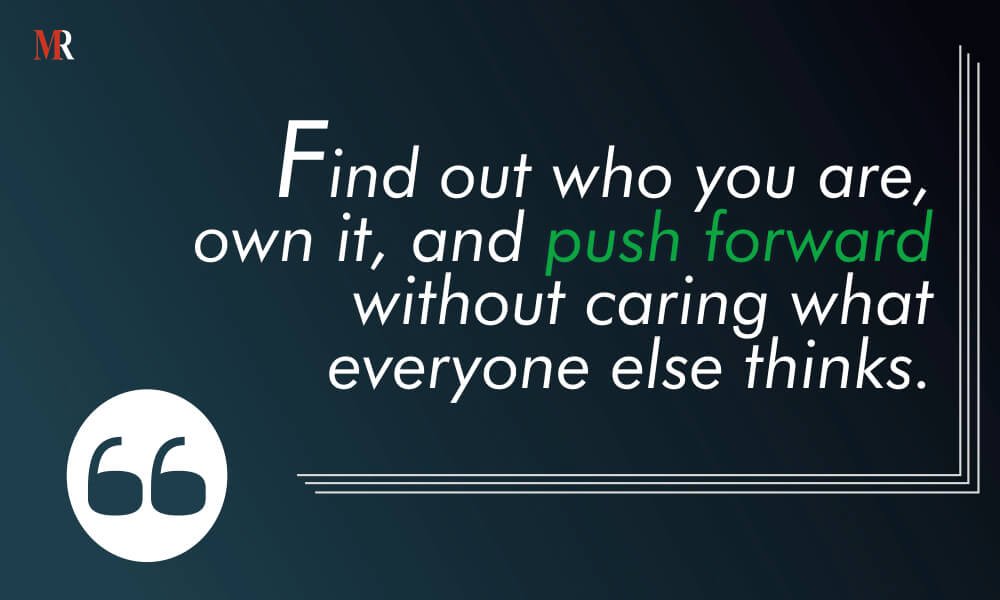 A Leader Working as a Team Member
What is the importance of a team for a leader?
I've been fortunate to have spoken with and interviewed thousands of talented executives and leaders throughout my career. Our motto is if you're not growing, you're dying. Thus, our team at Blue Signal Search consists of very hard-working individuals who are selfless, and always growing while helping each other.
It's important for a leader to recognize who and what the team is. A leader is no more than a team member who can set the pace and help the team strategize and figure out what works best. I suggest listening to your team members–they are the voices. Our team at Blue Signal Search specializes in hiring across a multitude of disciplinary areas, ranging from tech to wireless telecom to software development, accounting, finance, human resources, sales, marketing, operations, executive level, as well as civil and structural engineering.
We find as many people as possible from those sectors and connect with them to understand what they're doing today, what they like about it, what they don't like, and what their career drivers are. In doing so, we first learn who the person is before we decide to talk to them about any of our potential openings. Once we find the perfect match, we provide them opportunities from our clients.
Building Valued Relationships with Transparency and Purpose
How do you define Blue Signal?
Blue Signal is a top-notch specialty recruiting firm who truly puts people and relationships first. We are not a transactional recruiting firm. We deeply value all of the relationships that we've built and how we've impacted so many lives. Since inception, we have made almost 700 placements. We work with transparency and purpose while truly investing in our candidates' and clients' goals. We have confidentiality policies in place on both sides to ensure that everyone is protected and that our work is done with the highest ethics and standards in place. At Blue Signal, our guarantees, track record, and stats far surpass many of our competitors; and the reason for this is because we truly value our people. I think the most unique quality that differentiates us is that we put people first and truly listen to what they're saying and need.
A Step toward Making a Difference with Partnerships
What does the future hold for Blue Signal?
Our main efforts right now are focused on hiring; we are fortunate to be in a booming industry. The jobs report just came out; the unemployment rates are low while the number of available jobs are high. I see the next decade being a challenge because it's going to be hard to find qualified people who have the drive, purpose, and commitment to their roles. I see Blue Signal as being a value provider for many companies who truly care about long-term employees, about hiring the right people, making a difference, and making an impact. In the coming days, Blue Signal aims to partner with its existing and future clients and candidates to ensure that they are poised for success over the next decade.
Be Good and Make the Most out of Life
What advice would you like to offer?
I would like folks to realize what it is that they want to do and how to be the best and most effective in doing it. So often we get bogged down in the fast-paced business world and forget that we're dealing with humans on the other end. Try to be the best person you can and this will not only reflect better in your business, but you'll also sleep better at night. You're going to enjoy your life much more in the long run if you adhere to this basic principle. We all have one life, so let's make the most of it. Make sure you are happy with yourself first. Once you find out who you are and start giving your best at all times, people will follow. And once you start hiring, building, training, and coaching a team, they will respect and value you as long as you respect and value them.