The world of social media is constantly evolving, bringing new trends, ideas, and unspoken rules every now and then. Several benefits of using social media over print media make it an impeccable option for businesses. On top of it, various innovations and additional features in the social media platforms have changed the ways brands interact with their audience and so it is hugely being accepted by the business world of today.
A Journey from Print Media to Social Media
Shawn Michael Alain, the Founder and President of Viral In Nature Inc., is an award-winning Social Media Artisan and Social Media Crisis Communication Expert. Prior to Viral In Nature, he has spent a decade in the newspaper industry including having his own newspaper. With the rise of social media, he saw the marketing potential and made the decision to get out of the newspaper business with the intention of starting a social media marketing agency.
According to Shawn, his proudest achievement is definitely his company – Viral In Nature and the way his team has grown it and the future where they are taking it.
Viral In Nature: Socializing Business Entities
Founded in 2013, Viral In Nature Inc. is a social media, reputation management, and web development agency with a social media command center located in Calgary, Alberta, Canada. It is one of the most award winning social media agency in Canada. The customer-oriented social media agency missionizes to capture the power of social media for the benefits of its clients.
Services That Make Clients Socially Strong
Viral In Nature specializes in social media management, builds websites in-house, and works with other top partner agencies on a range of other services such as search engine marketing.
Its overall services include social media management, web development, reputation management and crisis communication. To serve its clients the best, the team of Viral In Nature believes in 24 hours/day, 7 days/week, and 365 days/year monitoring. Moreover, its content creation including photography service makes it the easiest for its clients to convey an explicit message.
With a minimum service cost, the reputation management & crisis communication services offered by Viral In Nature tend to benefit its clientele in many ways such as increased sales, better customer service and decreased call center labor costs. Additionally, the solution helps the client expand the reach of their respective brand and allows them to take control of their brand reputation.
The social media agency builds robust websites that are easy to use and produce business results. Viral In Nature offers its clients a custom theme with social media integration, unlimited pages, responsive design, and analytics to get the insights of the website.
Improving Continuously to Stay Ahead of Market
The team of Viral In Nature always strives to stay on top of new trends and technologies to set themselves apart. In order to stay at par with the technologies, they always invest in upgraded software and hardware such as new cameras and equipment. Apart from this, they always try to find the loopholes of their processes and focus on improving their existing process and procedures. Each member of the team believes in Viral In nature's core values, which are:
Client Appreciation: The Viral In Nature family considers a client as the most important part of its business and says it is a privilege for them to manage such an important aspect of their client's business.
Constantly Improve: They commit to improve their services, performance, and push constantly through their comfort barriers to enhance the value served.
Technological Advances: The individuals at Viral In Nature pledge to improve their services by seeking out, testing, developing and implementing new applications and technologies to – make their services more effective and efficient.
Take Ownership: Each member of the team holds themselves accountable for their performance and results.
Teamwork: Every individual in the team takes an oath to continually learn, and share ideas and knowledge as well as encourage cooperative efforts at every level and across all activities in the company.
Elevate Others: They lift their customers and teammates through positivity, confidence, and graciousness.
Passion: The team of Viral in Nature is enthusiastic and passionate of what they do, and believe that it is the key to drive the success.
Quality: In order to achieve their vision of being the top performing agency in the world, they do not offer 'Good' or 'Better' services, but only 'Best' services.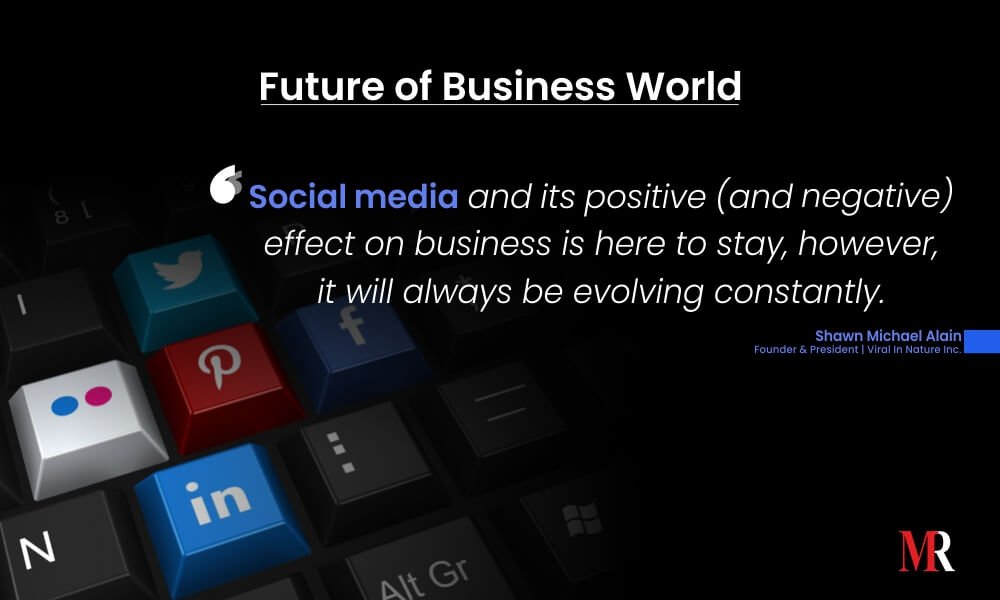 The Perspicacious President of Viral In Nature
Being the President of Viral In Nature, Shawn manages the company with clients ranging from small businesses such as florists and bakeries to oil and gas and publicly traded companies. Apart from this, he looks ahead to work on the business, instead of in the business in order to implement his vision of expanding into more markets and industries, increasing the effectiveness of his venture's services. Conjointly, he also envisions continuing to be one of the world's top social media agencies, as per Viral In Nature's ranking on Clutch.co.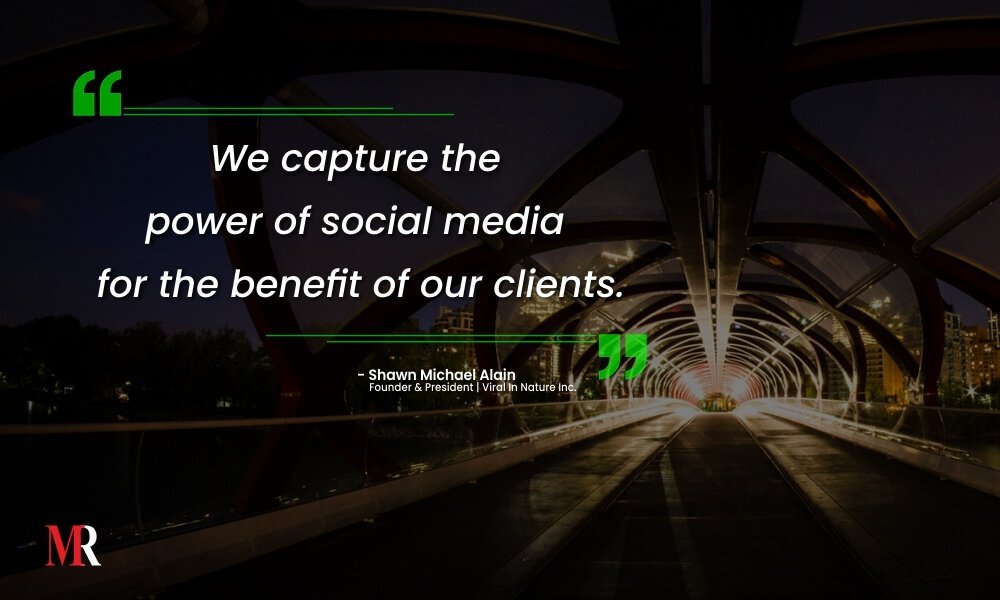 Good People Make Great Things Together
According to Shawn, the best skill one can have is an ability to identify and create a great team. While speaking of teambuilding, he quotes, "Surround yourself by very smart people, make them your key advisors and put your trust in them. A good (or bad) team will make (or break) your business."