During the early 90s, the software testing domain was not a popular topic of discussion. The topics that were interesting back then, such as a new era of automation tools, are no longer upbeat today. The current discussion trends center around mobile automation tools, crowdsourcing, Quality Assurance (QA) performance optimization and engineering, test virtualization, test data management, social media testing approaches, and many more. Testing has transformed from a luxury to a necessity for organizations that care about customer satisfaction and their own success. Over the years, QA has evolved immensely and later became an integral part of the global IT network. Also, progressing, independent and unbiased testing organizations have made a fighting difference in quality. Therefore, many CEOs are now establishing QA as a company's mission and placing it among the top strategic objectives by continuously investing in quality initiatives and process improvement.
QA Mentor, Inc. is an award-winning, leading global provider of QA & software testing services, headquartered in New York. Established in 2010, QA Mentor has a strong global presence with operations across the United States, UK, France, Israel, Russia, Ukraine, Romania, and India. It provides the most extensive QA Testing offerings and solutions to their 268 clients worldwide, ranging from startups to Fortune 500 organizations operating in nine different industries.
Presently, QA Mentor has uniquely positioned itself in the market by providing customizable QA software testing services by following a hybrid approach with flexible on-demand testing services and solutions at very economical prices. With product propositions from a crowdsourcing platform with a pool of 12,000 crowd sourced testers to a test management platform, unique and economical service offerings and QA education from e-learning and corporate training, QA Mentor continues its growth, expansion and footprint around the globe to become the finest software testing company in the world.
Mover and Shaker of QA Mentor
Ruslan Desyatnikov is the highly accomplished and proficient Founder & CEO of QA Mentor, Inc. With over 22 years of expertise in the Quality Assurance, Quality Control, Process Improvement and Software Testing as well as numerous awards & accolades to his credit, Ruslan is a stalwart of this field. He also holds a number of QA/testing and project management certifications and is an active board member of multiple QA organizations in the United States and Europe.
Shedding light on his journey almost two decades back, Ruslan asserts, "I started my Quality Assurance career nearly 22 years ago as a Junior tester and gradually climbed the ladder of success through hard work and passion for this field. Eighteen years ago, I used to work for multinational companies and eminent banks'. However, after some time, I realized that I was ready to provide guidance, coaching and support to  various industries around the globe. This is how, QA Mentor started with just a single service, focused on quality assurance processes and improvements, QA training, coaching and transformation. Ultimately, it was a one stop shop for improvised, customer focused range of strategic services." The following year, the founder of QA Mentor felt the need to expand the company's services & solutions and changed his strategy and objectives in order to help more customers who were seeking valuable assistance in the QA and testing sector.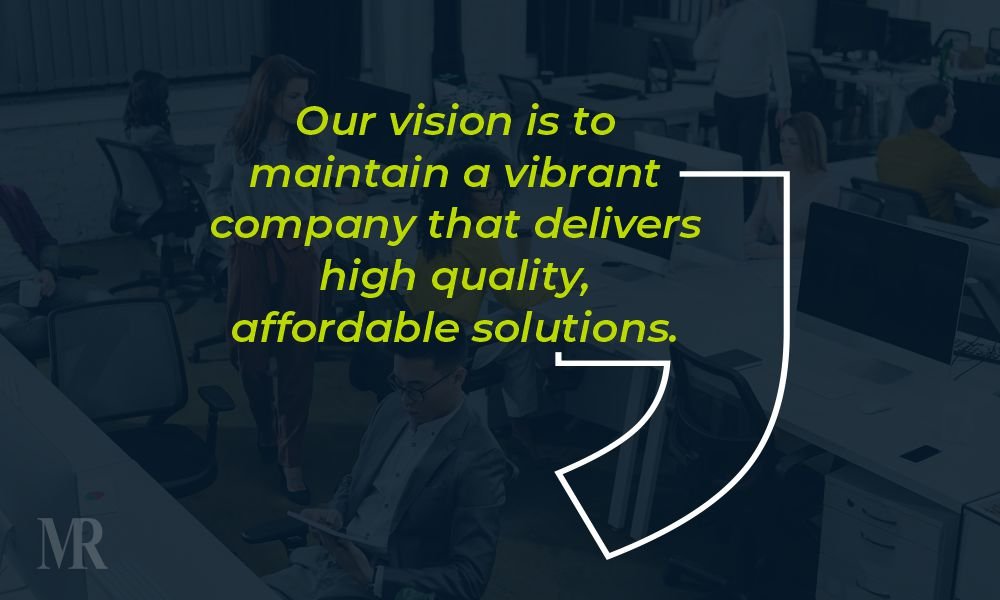 A One-Stop Shop for QA Needs
High standard services and solutions by QA Mentor are offered at reasonable prices for all types of organizations; small or big. The company follows a strict code of ethics through complete transparency in their dealings, mentioning all the service prices on their official website itself. Following mentioned are its key offerings.
With 25 different services in and around the software QA domain, QA Mentor offers a variety of services. In addition, their unique architecture inspection service contributes towards the overall quality of the application, performance improvements, and scalability. These services include core, unique, on-demand, strategic, automation QA services along with the business process management (BPM) services.
Understanding the industry in accordance with the application use is very important for designing, developing, and testing a particular application successfully. Products used in hospitals will have distinctive needs and values as compared to a social media application. The end users, expectations, and usage reasons differ from industry to industry. At QA Mentor, the team has experts in nearly every conceivable industry who keep themselves appraised of all emerging trends, new technologies, and customer needs. The QA Mentor's targeted industries include e-commerce, e-learning, finance & banking, gaming, healthcare, media & entertainment, mobile and wireless, social media, and travel & leisure.
QA Mentor has a very strong training and educational sector under QA University. There are around 15 different e-learning courses on QA, specially built by academicians. These courses are taken up by thousands of people around the globe, featuring corporate training, e-training, and remote training to organizations. The skilled team of QA Mentor wants to share their valuable knowledge with the people through their QA University. This is one of the key differentiators that sets them apart.
Outsource Testing companies, and in particular the offshore outsourcing market, is growing tremendously. When properly executed, offshoring can deliver significant savings for most companies. QA Mentor has been significantly successful in offering high-standard outsourcing services, armored with qualities such as global experience, culturally and linguistically diverse teams, full control and management by experienced staff, daily status reports, strict adherence to established methodologies and satisfaction surveys.
Most Recent Services by QA Mentor
The four new services introduced by QA Mentor include unique propositions such as business analysis & requirements engineering, business assurance testing, business analysis center of excellence establishment, business analysis, recruitment and staffing services. Commenting on the need of newly introduced services, Ruslan remarks,"We saw a huge gap across the board in many organizations, starting with poorly documented business requirements, functional requirements, solution documents, user stories, wireframes and prototypes. For that reason, we decided to integrate business analysis & requirements engineering into the overall software test life cycle and put business analysis & requirements engineering function under the umbrella of testing services. We are the first independent software testing company to utilize this methodology and approach. We will take full ownership and responsibility of the requirements gathering piece and make that piece perfect and complete."
Team: Different Cultures, One Goal
QA Mentor has an exceptional, multinational and multicultural team from different geographical backgrounds. The leading QA solution providing company offers crowd source testing across the globe, requiring multiple people to test the services in multiple languages. This makes the entire group of QA Mentor as the multi-international worldwide team. Currently, there are numerous people QA Mentor is dealing with, from around 280+ countries who are actively helping and supporting the company in crowdsource testing. According to Ruslan, since the inception of the company, the spirit and dedication of his team has been the driving and motivating factor behind QA Mentor's growth and success.
Standing Out from the Crowd
With QA Mentor's decades of combined individual experience, the team understands and accordingly deliver services, aim to eliminate the inefficiencies, and strive to further enhance the things that work for them.
It has the state of an art, architecture inspection service integrated into static testing, highlighting the company's innovative approach.
QA Mentor also provides remarkable subscription-based services. These offers assist clients with an additional payment model, allowing flexibility.
QA Mentor's multi-talented CEO, Ruslan Desyatnikov is amongst the few who conducts monthly seminars across the world on unique and interesting QA topics.
'Find the Best QA Expert' is a proprietary methodology utilized by QA Mentor to provide interviewing services to numerous recruiting agencies.
QA Mentor's Growth by Leaps & Bounds
From 2015 till date, QA Mentor has experienced the best financial growth recorded since its inception in terms of revenue, acquisitions, advanced services, workforce, and cherished clientele base. In the next five years, the company is planning on opening offices in locations that are in close vicinity with the U.S time zones such as Argentina and Mexico. QA Mentor is striving to explore new avenues in the market in order to keep up with the latest and advanced technologies with the introduction of IoT, Big Data and Blockchain testing services. Moreover, the QA service providing company will be launching their latest tool, QAMometor offering quality metrics and key performance indicators (KPI) to the users.