Presently, the Enterprise Resource Planning (ERP; also known as business systems) market is evolving substantially because of the numerous benefits ERP solutions bring to businesses. Through ERP software, organizations can manage and streamline their department operations efficiently. However, the biggest challenge faced by ERP solution providers now is being able to convey the importance of investing in an ERP solution and its long-term benefits to the organizations. Most companies are stuck using traditional spreadsheets and manual labor to complete their daily operations because they do not understand the significance of an ERP system. Acting as a trusted business advisor, Big Bang offers its rich experience, in-depth expertise, and proprietary 7-step methodology, "The Big Bang Experience™" for implementing the unique, reliable solutions tailored to organizations' business-specific needs.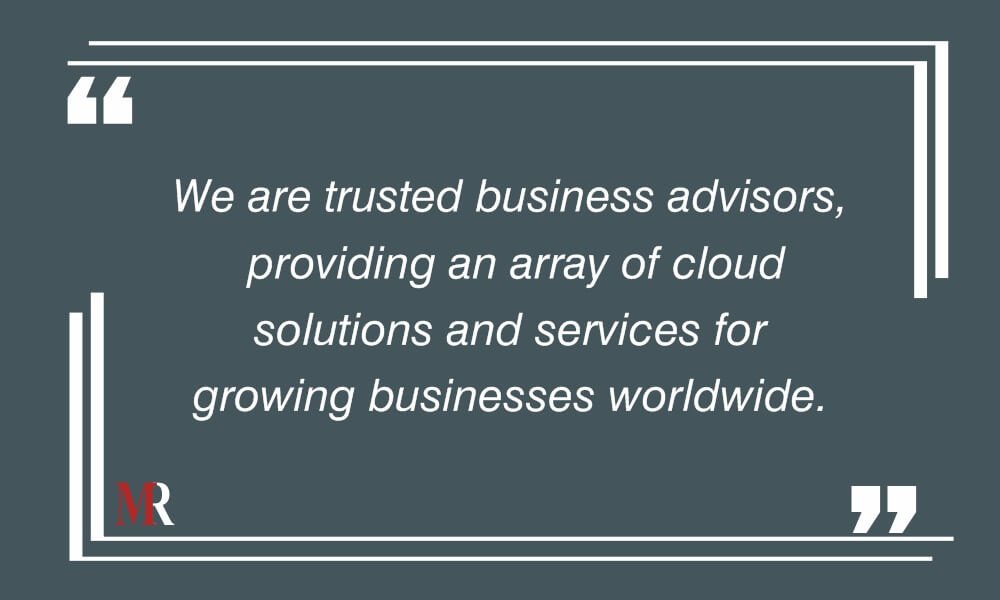 Utilizing Core Values to Satisfy Customer's Needs
Big Bang ERP is a professional services company with a vision to become the most trusted independent consulting firm for business management solutions. To achieve its vision, Big Bang offers organizations the possibility to do their work from anywhere at any time (think beach) by suggesting the right cloud solutions based on customers' business needs. In addition to this, the company accompanies its clients in their journey and provides them with ongoing support. Since its inception, the leading ERP system provider is constantly adapting to a significant growth due to the robust application of its core values: responsiveness, grounded, and teamwork. Essentially, it reinforces these core values on a daily basis to ensure customers' satisfaction and success.
Comprehensive Range of Cloud-Based Services
Big Bang ERP helps businesses optimize and streamline their processes by implementing cloud Enterprise Resource Planning (ERP), Customer Relationship Management (CRM), Manufacturing Resource Planning (MRP), Information Technology System Management (ITSM) systems and other cloud-based applications. However, the company's most popular service is an amalgamation of implementation (including re-implementation of systems that were not performing well), training, and support.
According to its clients' needs, the cloud solutions provider identifies and curates the best solutions within its business advisory framework. Big Bang ERP demonstrates the value of the solutions before implementing them from start to finish and offering training and support services. The company evaluates its clients' businesses with a new approach referred to as GAB'S pyramid. This approach tackles every single department in the client's business from the bottom to the top, to make sure they are capitalizing on every process.
Extensive Benefits for Big Bang ERP's Clients
Big Bang ERP offers numerous benefits, which range from support and training to being an extension of its clients' teams. According to its clients, their most favorable benefit is the thorough training provided by Big Bang and having all their systems centralized with one provider. Indeed, the company equips its clients with the necessary tools and guidance required to work hassle-free and independently. Moreover, the Big Bang team stays close to its clients for support. However, the company's main goal is to help clients reach their objectives on their own. The solution provider covers both time zones in order to tend to all of its clients' needs, all around the world, and keep its promise of being responsive. Moreover, the Big Bang team's expertise allows it to serve several industries and business specialties.
Professional Team Helping Organizations Achieve their Goals
With over 40 years of cumulative experience, the talented team of Big Bang ERP leads a stellar group of consultants and project managers. This skilled team works side by side with organizations to help them achieve outstanding business improvements for every department in the enterprise. In this way, companies can concentrate on what they do best rather than doing repetitive manual processes, spreadsheet management, and other unnecessary activities. Big Bang ERP has dedicated a team of consultants who are helping businesses achieve their goals with smart, effective, scalable, and high-quality cutting-edge cloud-based solutions that are delivered on time and within scope.
A Creative Problem Solver behind Big Bang ERP's Success      
The CEO of Big Bang ERP is Gabriel Tupula. Presently, Gabriel's main responsibilities include ensuring vision alignment for all stakeholders as well as performing other necessary high-level business operations. He also has to make sure that his team is aligned to the similar vision—particularly with young employees who are eager to learn and driven to achieve any goal. Moreover, he has quickly realized that it is important to oversee decisions without micromanaging his skilled team and, hence, lives by a hands-on management style.As Big Bang ERP's founder and leader, Gabriel's favorite part of the job is having a direction team composed of young and dynamic people who offer him a fresh perspective, and who require some coaching and fine-tuning, every now and then, allowing him to become a mentor, as well.
Upcoming Plans to Deliver High-Quality Service
Big Bang ERP's latest innovations consist of a diverse method to enhance its processes ultimately leading to delivering better services to its customers. This indicates that the company is constantly looking for new cloud solutions to expand its leading portfolio allowing it to fulfill all of its clients' requirements as efficiently as possible. In the future, Big Bang ERP would like to continue to implement a consistent high-quality service all over the world thanks to the solutions and tools practiced internally and recommended to customers. The company further plans to establish new partnerships it can be proud of and maintain long-lasting professional relationships with both clients and partners. Just this year, they opened their third office in Paris, France.