The popularity of listing the popular women on the web started with COED magazine's list of "The 50 Most Popular Women on the Web". This list was curated based on most search celeb on the internet. "Queen of Internet" was debated throughout the social media platforms, many were happy with results while some argued with the rankings of celeb.
Also, this list sparked the controversy of ranking Justin Bieber among the women list. The controversy arose because Justin was ranked 7th most popular girl in the world by most of the websites globally. Though he owns the most popular among the tween girls, ranking him among the women was not taken well from the 'Beliebers'. If you want to shop for quality gift for women with beautiful design and limited editions that your mom'll be proud of, head over to oggytee.com.
If you have admire actresses, singers, and iconic role models, check out GSJJ where you can get cool, unique great women customized pins, stickers, and other custom products for yourself or other fans. They've got a ton of templates to choose from. Create one by yourself with a reasonable price.
Nevertheless, the decade has seen the rise of the internet and social media platforms. So heeding this trend we decided to list the 50 most popular women on the internet throughout the decade. Kylie Jenner may have a big fan base but she is still not the most popular woman on the internet.
Want to find out who is the celeb with the most internet attention and 50 Most Popular Women?
Have a look at the list of 50 Most Popular Women:
1. Kendall Jenner
Kendall Nicole Jenner is an American media personality, socialite, and model. She has gained media attention due to the reality television show 'Keeping Up with the Kardashians'.
2. Marilyn Monroe
A popular American actress, model, and singer- Marilyn Monroe. Popular for depicting comedic "blonde bombshell" characters, she has been in the limelight in the 50s-60s. She is still a role model for today's women—even decades after her demise.
3. Priyanka Chopra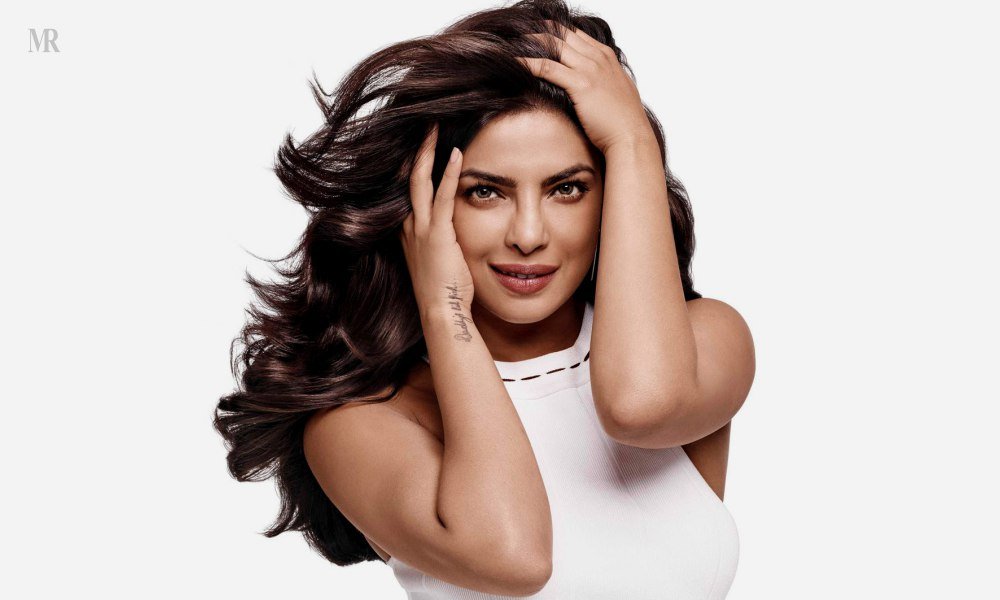 The popular Bollywood actress and former Miss India, Priyanka Chopra Jonas is a global phenomenon. The self-made artist is not just a good actress but also a businesswoman, philanthropist, and humanitarian. Recently, she blocked all headlines for her big-fat Indian wedding with Nick Jonas.
Recently, Priyanka Chopra published her first book "Unfinished", which is a collection of her personal essays, stories, and observations.
4. Scarlett Johansson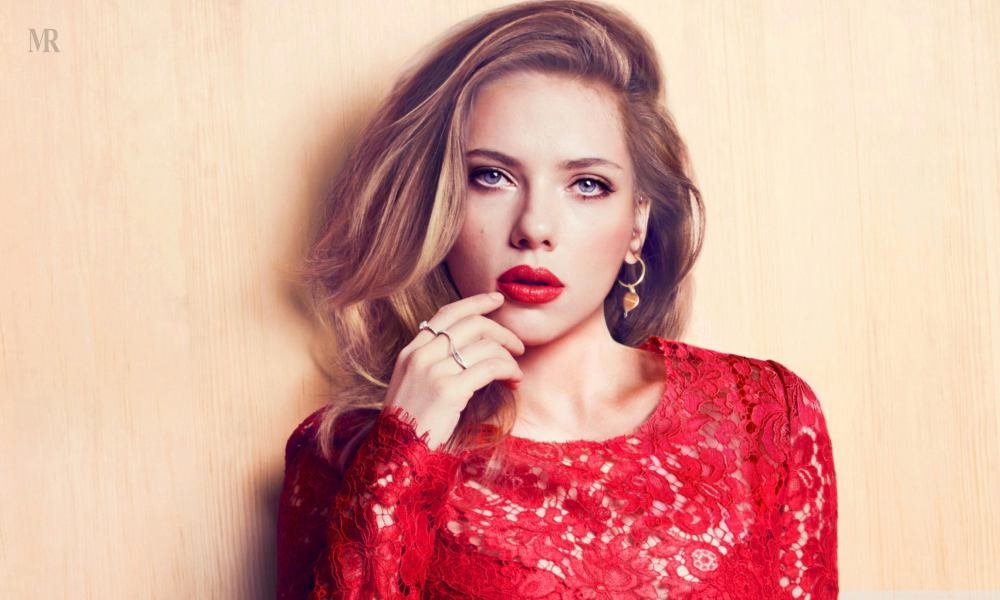 The MCU Queen always occupies the top position on the list of the 50 most popular women. The global heartthrob, Scarlett Johansson, saw her rise up to the top of Google searches for her role as Black Widow in the MCU. She has been on the list of the highest-paid actress since 2018.
5. Billie Eilish
Billie Eilish is a teen sensation and grabbed the media attention in 2015 after her first song made the charts. Billie has also made history by winning not one but 4 Grammy Awards in 2020.
6. Jennifer Aniston
Jennifer Aniston aka Rachel Green from the popular sitcom Friends. She has ruled the hearts of people for decades. Apart from the popular sitcom, she has also starred in various movies and has been on the list of Forbes highest-paid actress for 15 years.
7. Ellen DeGeneres
Ellen DeGeneres is the Ms. Funny Bones of Hollywood. She has been the host of the longest-running talk show "The Ellen DeGeneres Show". Ellen has also hosted the Academy Awards and posted the record-breaking selfie from the event. The key highlight of her career has been when Obama awarded her with the "Presidential Award of Freedom".
8. Jessica Alba
Back in the 90s, Jessica Alba was the teen sensation for her role as the titular Dark Angel in the show. She quickly dominated the mainstream media with the release of several hit movies. In the 2010s, Jessica had to shift her attention towards her billion-dollar business the Honest Company. Despite all this, she has been on the list of 50 most popular women.
9. Kate Middleton
Kate Middleton, popularly known as the Duchess of Cambridge gained media attention when she married Prince William. Apart from her, royal duties she has been popularly known as the Duchess Fashion icon. She has inspired millions of women with her subtle, yet powerful wardrobe choices.
10. Michelle Obama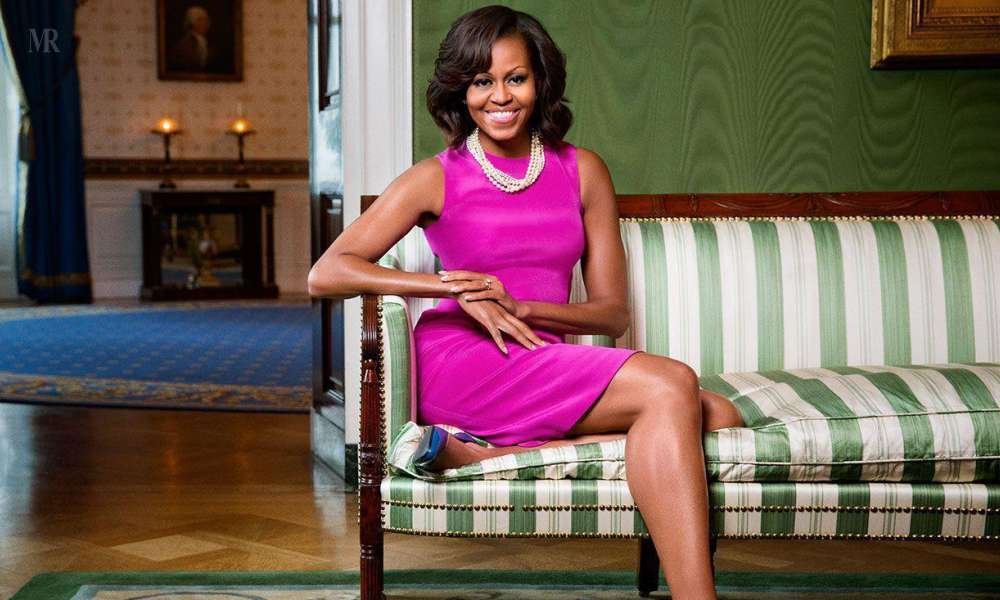 The former First Lady, Michelle Obama, is a veteran lawyer, activist for social rights, and iconic role model for women. She initiated her journey as an author and speaker to extent her perspective worldwide, making "Becoming Michelle Obama" the top of the NYT Best Seller's list. She is one of the most famous black women inspiring millions worldwide.
11. Ellie Goulding
Ellie Goulding has always been amongst the 50 most popular women. An amazing singer, songwriter, and composer, Ellie won millions of hearts with her debut album in 2010. She has also been vocal about mental health issues, spreading awareness amongst her fan base about therapy and other holistic practices.
12. Hillary Clinton
Hillary Diane Rodham Clinton is an American politician, diplomat, lawyer, writer, and public speaker. She has served as the 67th United States secretary of state from 2009 to 2013, as a United States senator from New York from 2001 to 2009, and as First Lady of the United States from 1993 to 2001. Hillary is widely known for the blunt opinions and thoughts that she puts out upfront.
13. Halle Berry
Halle Berry has an astonishing journey as an actress. She has won the Oscar, Emmy, and Golden Globe for her outstanding performances. For past 20 years she has been on the list of most beautiful women on the planet—her secret the strict workout and diet regimen.
14. Kesha
Till date, the population hums to the tune of 'Tik-Tok', maker of this wide phenomenon is Kesha Rose Sebert. Her record earned the highest sales week for a woman artist ever with 610,000 copies sold in a week. Kesha has inspired several woman artist with her bravery to stand tall upfront the lawsuits for unjust behavior.
15. Hilary Duff
Hillary successfully transitioned from child star to legitimate actor, singer, entrepreneur, fashion model, and producer. She has been in the spotlight for her personal life with her family and has been loved all over the internet.
16. Kate Moss
The fashion world has been a competing stage but Kate Moss has managed to keep her crown. She has been a catwalk institution for more than two decades and even in 2020, people look up to her for inspiration.
17. Kylie Minogue
The music and fashion icon of the late 80s, Kylie Minogue, has constantly topped the charts for her music every time with a new release. After diagnosing with cancer at the age of 36, she has actively spread awareness and encouraged young women to do regular breast checks. Kylie is an inspiration for several cancer survivors.
18. Heidi Klum
The Emmy winner, Heidi Klum is one of the iconic hosts of 'Project Runway'. She has graced catwalks around the world representing renowned brands. Also, in 1998 she was the first German Victoria's Secret Angel.
19. Vanessa Hudgens
Gaining fame from the High School Musical series, Vanessa Hudgens is the most well-respected actress and singer. Vanessa has starred in various movies and Broadway plays.
20. Jessie J
Jessica Ellen Cornish is one of the famous singers and songwriters for the past decade. Few of her hits have been 'Who You Are', 'Price Tag', 'Nobody's Perfect', 'Domino', and 'Laser Light' among other popular classics. These classics are still popular among peers.
Related: Toni Morrison Quotes
21. Carly Rae Jepsen
Carly Rae Jepsen has been one of the most popular pop singers of the 21st century. Her career started when she entered the 6th season of Canadian Idol. The Canadian pop singer has not left the spotlight ever since and one of the favorite songwriters of this generation.
22. Emma Watson
Emma Watson aka Hermoine Granger, from the legendary 'Harry Potter' series. She is a brilliant actor and well renowned humanitarian and a flag bearer of social change. The United Nations honored her in 2014 as the Goodwill Ambassador for the Year. Her work as a feminist and spreading awareness for climate change has helped her win this title.
23. Lindsay Lohan
The popular 'Mean Girl' Lindsay Lohan is the favorite teen actresses of the early 2000s. Due to her health and personal problems she faced a decline in popularity. But she has made a comeback to the small and big screens to critical acclaim. Nevertheless, people do enjoy binge-watching 'Mean Girls' now and then keeping her on the list of the 50 most popular women on the internet.
24. Alicia Keys
Alicia Keys is a highly significant musician whose career dates back to the late-90s. She has won 15 Grammy Awards and has been acclaimed as one of the most important female musicians of this era.
25. Kristen Stewart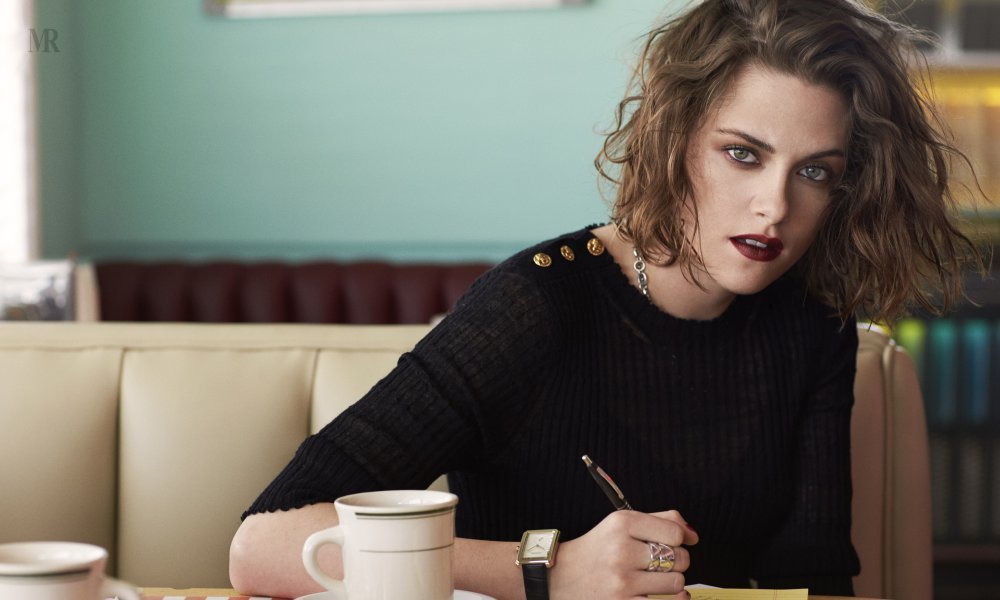 Kristen Stewart has been associated with the well-known trilogy of 'The Twilight'. She is an astonishing actress and has starred in numerous indie films. She won the Cesar Award for Best Actress for her role in 'Clouds of Sils Maria'.
26. Mariah Carey
Mariah Carey is ruling the music industry for the past 30 years. One of the most popular and legendary musical artists, Mariah aced the Billboard-topping hits almost every year she released an album. Mariah is also one of the richest artists of all time.
27. Megan Fox
Megan Fox is an American actress and model. She started her career with a family film and did several supporting roles along the way. The big break that grabbed her lot of media attention was when she starred in the "Transformers" series. Megan is also a part of the renowned "Turtle Ninja" series. As a model, she has posed with big brands such as Vogue, Maxim, and FHM.
28. Kylie Jenner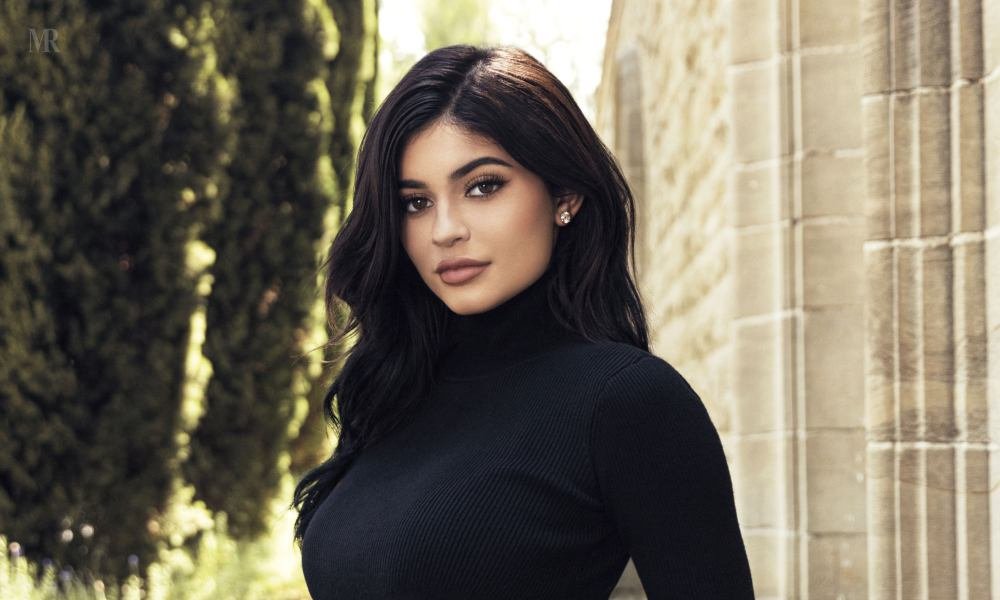 The list would be incomplete without the mention of Kylie Jenner. Currently, the youngest billionaire of the world, Kylie rose to fame with her sisters starring in the show "Keeping Up with Kardashians". But she has built her own empire of cosmetics called 'Kylie Cosmetics'. She is the second most followed woman celeb on Instagram with 201.6M followers.
Related: The Youngest Billionaire
29. Christina Aguilera
Christina María Aguilera is a very popular and American singer, songwriter, actress, and television personality. She has experimented with various musical styles and reached the top ten in the US.
30. Demi Lovato
Demi Lovato is very much widespread as she has been a child actor. Apart from being an actor, a singer she has also raised her voice against various other social issues—gender, racial, and LGBT rights.

31. Paris Hilton
Paris is the granddaughter of Conrad Hilton. She is a prominent businesswoman, socialite, model, singer, actress, and DJ. She has also been a subject of many documentaries—Paris, Not France, Teenage Paparazzo, The American Meme, and This Is Paris.
32. Angelina Jolie
A person with a very big heart is Angelina Jolie as she is also a humanitarian. She has received a Jean Hersholt Humanitarian Award. Despite being an actress, she loves doing social work. She promotes various causes, including conservation, education, and women's rights. Angelina is also associated with her advocacy on behalf of refugees as a Special Envoy for the United Nations High Commissioner for Refugees.
33. Kimberly Kardashian-West
Often referred to like Kim, Kimberly is an American media personality, socialite, model, businesswoman, producer, and actress. In the past few years, Kim has mainly focused on her own businesses by founding KKW Beauty and KKW fragrance in 2017. She was described to be the highest-paid reality television personality of the year 2015.
34. Miley Cyrus
Noted for her distinctive raspy voice, Miley is a singer, songwriter, and record producer. Miley is known as one of the few examples of successful child actors-turned-singers. She has also founded a non-profit Happy Hippie Foundation in 2014 that mainly emphasized on youth homelessness and the LGBT community.
35. Nicki Minaj
Nicki Minaj is an American rapper, singer, songwriter, actress, and model. Cited as one of the most influential female rap artists of all time, Minaj has received plenty of accolades. Nicki has been the highest-ranked female rapper on Billboard's list.
36. Shakira
A Colombian singer, songwriter, record producer, dancer, actress, and philanthropist are just some of the many things Shakira can do. She is often known as the 'Queen of Latin Music' and has made her debut at the age of 13. Shakira is the first artist to perform three times at the FIFA World Cup.
37. Katy Perry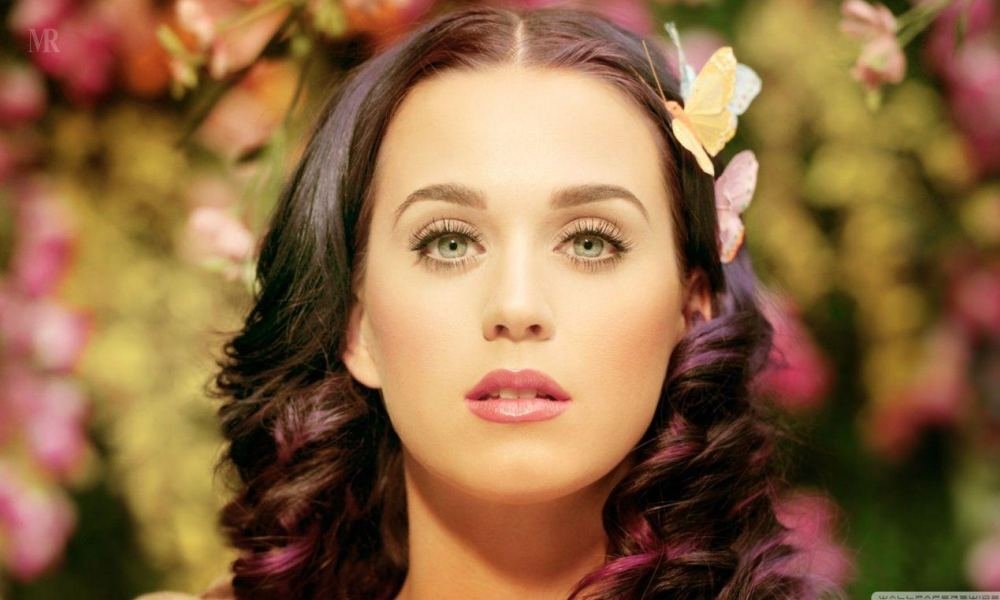 Besides being a singer and a songwriter, Katy Perry is also a television judge. Katy rose to fame in 2008 and has been included in the annual Forbes lists of highest-earning women in music.
38. Jennifer Lopez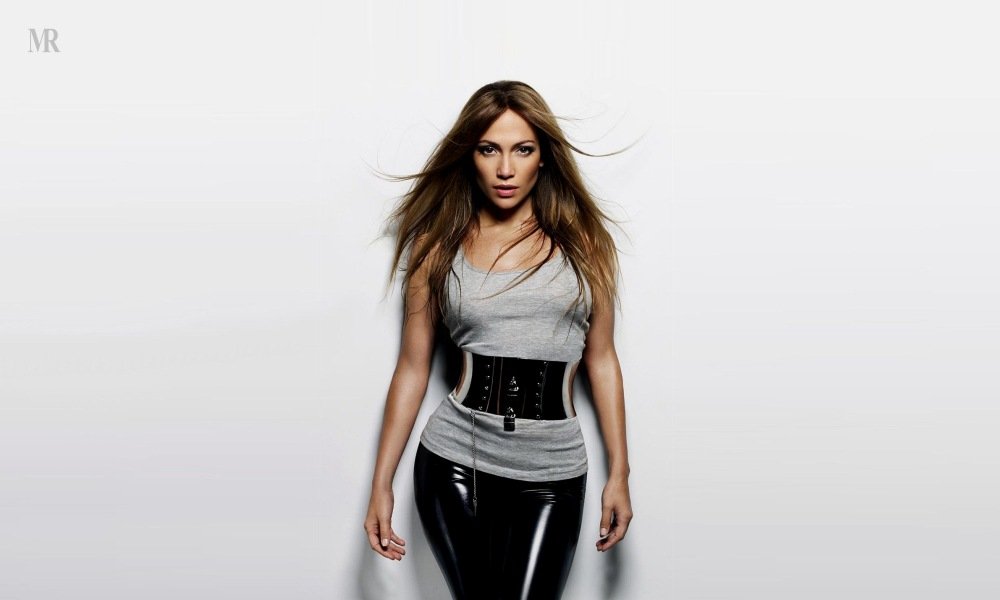 Jennifer Lopez is just one of the few women who are a perfectionist. She is an American actress, singer, dancer, fashion designer, producer, and businesswoman. Jennifer is renowned as the most influential Latin entertainer in the United States and had plenty of ventures—clothing lines, fragrances, the production company, and the non-profit business Lopez Family Foundation.
39. Beyoncé
Beyoncé is the first music act to debut at number one with their first six solo studio albums on the Billboard 200. She is regarded as the epitome of beauty and brains.
Related: Indra Nooyi quotes
40. Madonna
Amongst the most influential figures in popular culture, Madonna is regarded as the essence of music and singing. Madonna is certified as the best-selling femoale music artist of all time by Guinness World Records and she is associated with being the most successful solo artist.
41. Adele
Adele Laurie Blue Adkins is a renowned and beloved English singer and songwriter. She has set the record with sales of over 120 million records. She has also won fifteen Grammy Awards and nine Brit Awards.
42. Selena Gomez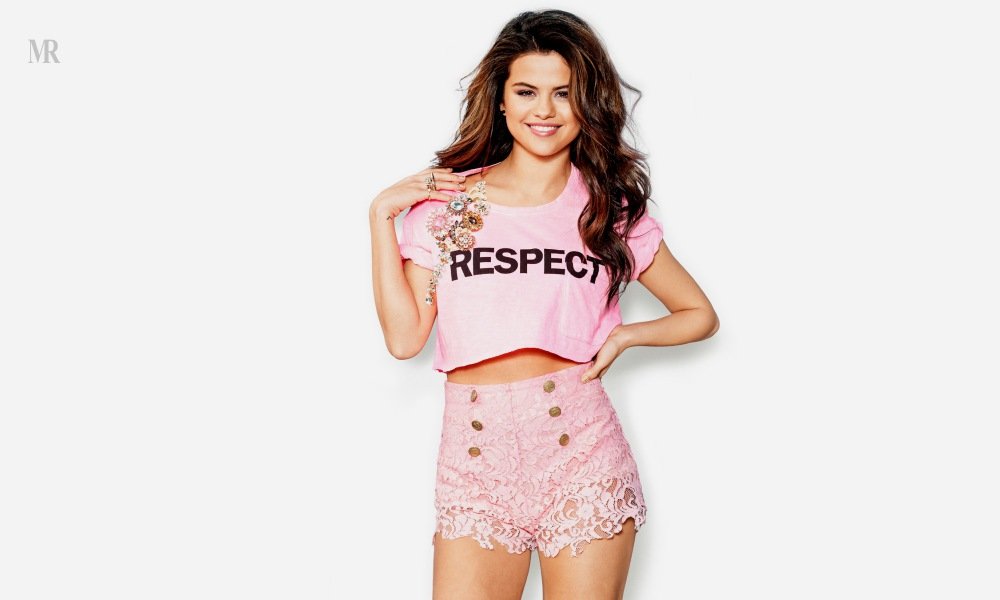 A multi-talented singer, actress, and producer born in Texas are Selena Gomez. Selena achieved many milestones since her childhood and remains to be the queen of hearts of every 90's kid. She has plenty of ventures—a makeup line, a clothing line, a handbag line, a fragrance line, and a production company. Selena started working with various charitable organizations at the age of 17.
43. Britney Spears
Generally referred to as the "Princess of Pop", Britney Spears is an American singer, songwriter, dancer, and actress. An interesting fact about Britney is that she has topped the list of most searched celebrities seven times in 12 years, which set the highest record of all times.
44. Ariana Grande
Possessing a four-octave vocal range and whistle register, Ariana Grande received plenty of love from the audience. She has been a child actor on Nickelodeon. Ariana is the most followed woman on Instagram since 2019 with a follower count of 207 million people.
45. Taylor Swift
The sensational Grammy winner cannot be left behind when it comes to enlisting the 50 most popular women. With sales of over 200 million records worldwide, Taylor Swift is one of the best-selling music artists of all time.
Taylor has won a lot of awards for her accolades and has been listed at First Place in the Forbes Celebrity 100 for the years 2016 and 2019. With sales of over 200 million records worldwide, Taylor Swift is one of the best-selling music artists of all time. Taylor has won a lot of awards for her accolades and has been listed at First Place in the Forbes Celebrity 100 for the years 2016 and 2019.
46. Lady Gaga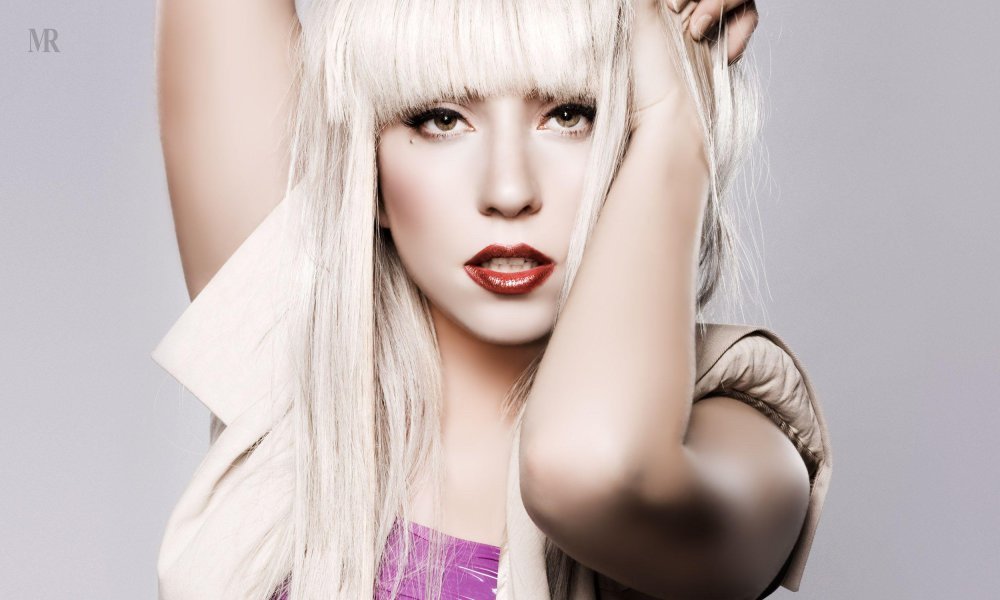 Professionally known as Lady Gaga, her real name is Stefani Joanne Angelina Germanotta and not many people know this. Apart from being a singer, a businesswoman, and an actor, Lady Gaga is a philanthropist and a social activist. She mainly works for the rights of the LGBTQ community and spreads awareness about mental health. She has founded the Born This Way Foundation in 2012 and launched her vegan cosmetics brand 'Haus Laboratories' in 2019.
47. Cher
Cher is popularly known as the "Goddess of Pop", is also a beloved American singer, actress, and television personality. She is the only artist till date to have a number-one single on a Billboard chart in six consecutive decades.
48. Rihanna
Rihanna is a Barbadian singer, actress, and businesswoman who have given us plenty of hits and singles over a period of time. Aside from music, Rihanna is known for her involvement in humanitarian causes, entrepreneurial ventures, and the fashion industry. The Government of Barbados had appointed her as an ambassador of education, tourism, and investment.
In Jan 2021, she got herself into a controversy due to her tweet concerning the invents taking place in India.
49. Lana Del Ray
Elizabeth Woolridge Grant is the real name of Lana Del Rey, this being the stage name. The eye-catching feature of her music is cinematic quality; themes of sadness, tragic romance, glamor, and melancholia.
50. Oprah Winfrey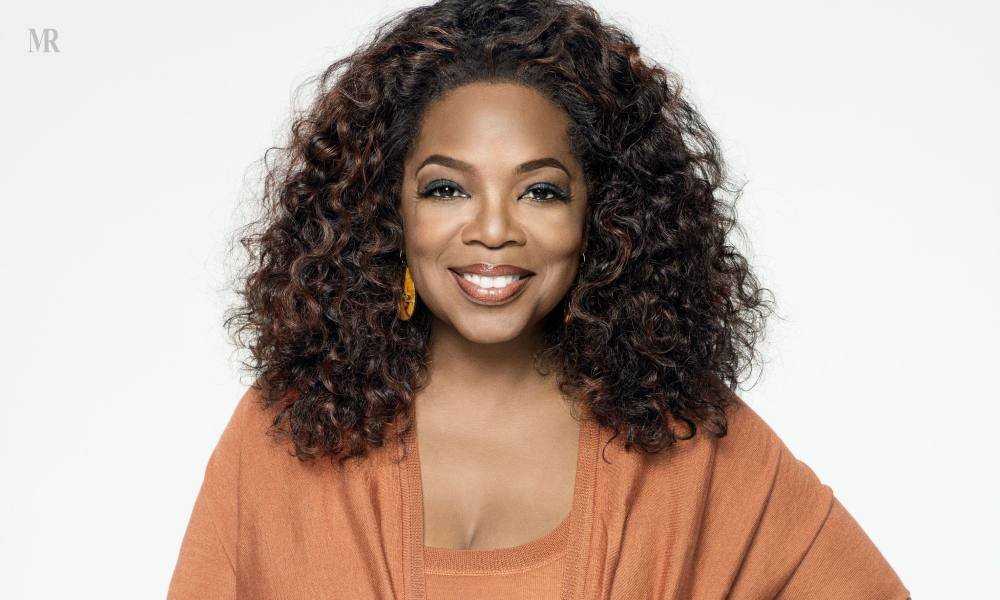 Oprah Winfrey is an American talk show host, television producer, actress, author, and philanthropist. She is one of the much-loved famous black women. Her 'The Oprah Winfrey Show' received plenty of love and support from her fans and it ran in national syndication for 25 years.
Also read: Celebrating the legacy of 50 greatest athletes of all time