Two Corporate giants Facebook and General Motors to invest together
Facebook and General motors invest in the Logan County site of the solar power generation and storage project. The companies have signed up for a planned solar and storage project in Logan County, southern Kentucky. The Green Invest Program under Tennessee Valley Authority (TVA) harvests renewable energy at multiple sites in the country.
The facility in Logan County, Kentucky is set to produce 173 MW of solar and a 30 MW/120 MWh battery system. The generated power will help increase the grid resilience, says TVA. It is also under an agreement with the Silicone Ranch to develop, operate, and maintain the solar-plus-storage facility.
Facebook invests in Renewable energy
Facebook is committed to supporting its operations with 100% renewable energy starting from 2020. The energy from the Logan County project is to be used to support their regional data center operations. The social media giant will be receiving 145 MW from Renewable Solar Energy Credits (RECs) along with the storage attributes from the TVA's Green Invest Program.
Earlier in March 2021, Facebook signed its fourth deal with TVA for solar and storage in Mississippi. This is their fifth investment in the Tenessee Valley area. Facebook's renewable energy consumption commitment in the area now accounts for 742 MW in solar and 80 MW battery storage.
Related: Summer will last half a year! Other alarming effects of Climate Change
General motors invest for a sustainable future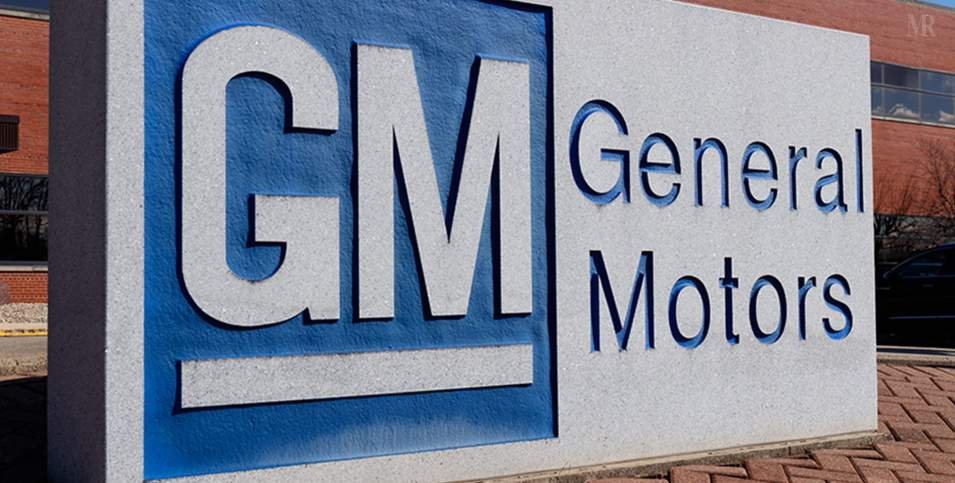 In May 2020, General Motors committed to using Green Invest Program to power its manufacturing facility at Spring Hill, Tennessee with 100% renewable energy. The company will be receiving 28 MW of the Logan County Project's solar RECs through the TVA program. General Motors plant at Spring Hill produces the infamous Chevrolet Corvette.
The company has also announced to use 100% renewable energy for all its manufacturing operations in the US by 2030. General motors have also set a goal to become carbon neutral in its products and operations globally by 2040. The was also among the top 10 renewable energy buyers in 2020.
Top 10 corporate renewable energy buyers of 2021 in the U.S.
This list was released by Renewable Energy Buyers Alliance.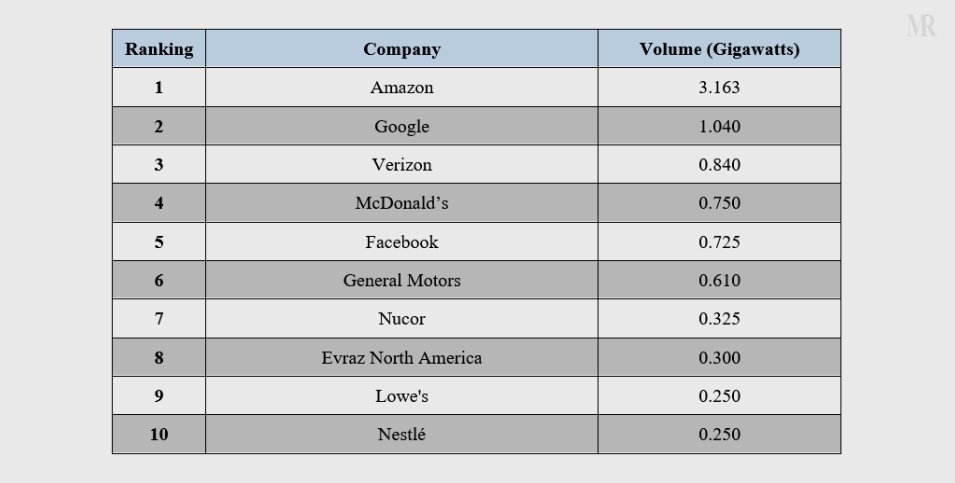 The list comprises the companies that have invested in renewable energy resources in 2020. The investments were made to support the decarbonization of the industrial supply chains. Amazon was the highest investing company, with procurement of more than 4 GigaWatts.
Also Read:
National Grid Ventures purchases Geronimo Energy to empower renewable energy generation