Creativity tackles complicated issues and simplifies them to a larger extent for the good. From the invention of masking tape to the breakthroughs in mathematics—from powerful ad campaigns to Steve Jobs insisting Pixar studios to build only two bathrooms in the entire studio for improving collaboration between the teams—creativity indeed has no limits. It's all in your imagination and how you utilize it to bring a whole new phenomenon that simplifies (or sometimes complicates) things. Every second, there is a change happening in a certain part of the world. Numerous receptive leaders are on the quest to achieve the impossible and others are taking the legacy of old inventions to an entirely new level. Thus, the creative minds have an O'Hare Airport as a hub for processing creative thoughts and ideas.
"It is the creative mind of a leader that thinks and empowers his team. Without creativity, design or implementation will render ineffective and cannot develop any form of stability or market presence and recognition," says Muhammad Rahimtoola, Director at QLinks Group. Being a leader of a creative group of companies, Rahimtoola has more than a decade and half of experience in the media production industry, where one has to walk and sleep with creative concepts in mind.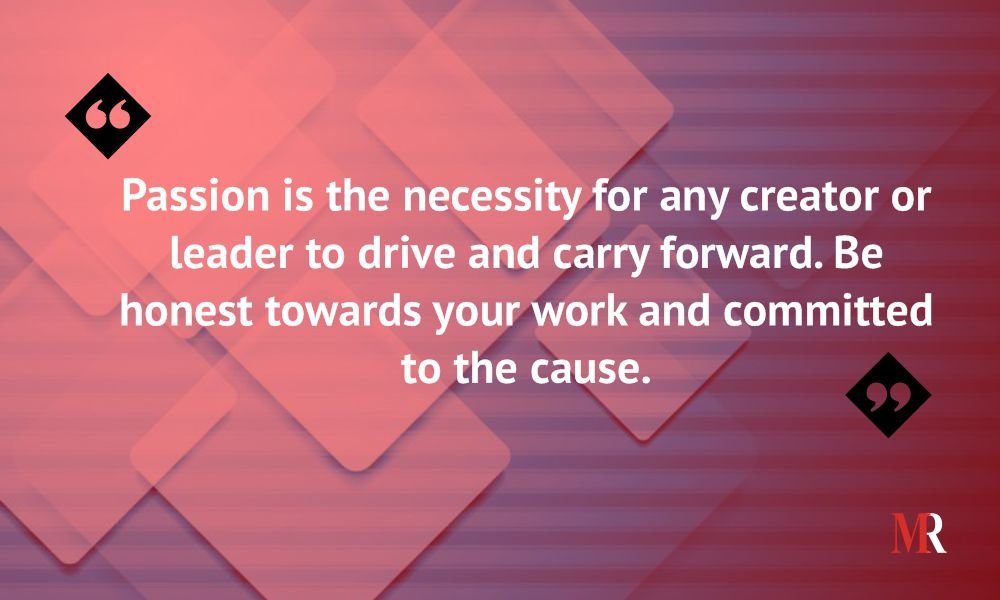 The Expedition of Exploring the Industry and Gaining Experience
After studying from the University of Western Australia, Rahimtoola returned to Karachi and started working as a Copywriter at a production house, which used to create programs for Pakistan Television Network. During his expedition to work and gain experience in the industry, Muhammad started learning and experimenting with new things that got him promoted as the Director of some programs and project management. Meanwhile, in 2005, he joined TV One in Karachi as a Producer to find new pathways in programs and dramas. Rahimtoola and his team launched the famous Zubeida Tariq on a talk show format for the first time and later initiated the Sahir Lodhi Show, a first night show of its kind that was broadcast thrice weekly. Later on, he conceptualized as well as revived the famous Obaidullah Baig and Qureshpour for Kasauti Mastermind. His continual improvement approach and leadership qualities further enabled him to head the entertainment division at TV One. Whilst stationed here, he took off to take part in feature film Ramchand Pakistani directed by Mehreen Jabbar as a Production Manager.
Moving forward to discover the new roads of excellence, Muhammad Rahimtoola joined HUM Network in 2008 as a Program Manager and soon took the reign as acting General Manager. Considering the demands of the audience and their prime preferences, Rahimtoola and his team revamped the programming with nearly four fresh slots daily. With a dedicated slot for housewives and children, they created and initiated interesting programs like Live at Nine, Chef on the Move, Handi, Lively Weekends and Temptations.
Impacting a Range of Industries with QLinks Group of Companies
Along with his trait to create the finest shows for viewers, Rahimtoola realized the need for technological developments in the industry to create and showcase quality content. Therefore in 2010, he launched 24 World with a focused mission of streamlining the process of digital shift for media outlets and providing Technology Services and Digital Solutions to the clients wanting to revolutionize their digital media offerings. At that time, Muhammad and his team worked with aligned partners and curated video and streaming solutions along with development outlets for some of the reputed television networks and financial sector institutions.
After a string of recognitions for 24 World, Rahimtoola never looked back and started his journey towards transforming the media industry with new establishments and innovations. In 2015, he Co-Founded ScoreLine, which is a cricket publishing venture with a print outlet in the form of bi-monthly magazine and a digital portal.
Additionally, to utilize his part of success for the welfare of society, Muhammad became the Vice Chairman and Co-Founder of Kash Welfare Trust, a non-profit firm dedicated to curing, awareness, and outreach of Breast Cancer victims. Muhammad's ambitions were unstoppable and limitless; he wanted to change the world of media with advanced technologies and the only way to achieve it was to establish private companies to reinforce the change. Thus, with plans to develop and expand on original content outlay from Karachi, Rahimtoola along with his partners established Nashpati in 2018. Today, all the companies that Muhammad and his colleagues have Co-Founded are working under a unified umbrella of QLinks Group.
At present, QLinks Group comprises of a vast range of companies operating in the specialized areas of Post Productions, Filming, Campaign Design, Digital Solutions, Publications, and Media Management.
Thriving Forward with Original and Creative Content
When asked how he manages these creative group of companies, Muhammad Rahimtoola stated, "Now that I am in an active partnership structure for some time, the responsibilities are shared, and decisions are managed accordingly." He adds, "For us, each client is a complete project and at times, a complete company which must be catered to, thought of, planned and managed as if it were your own. For products, the level increases a notch higher as your personal reputation and standing, stability comes into count."
Thus, at QLinks Group of companies, all the creative work is initiated for making original and unique offerings. In the form of ScoreLine and Nashpati, Muhammad and his partner's teams have already created an array of material that is original and creatively developed to the core.